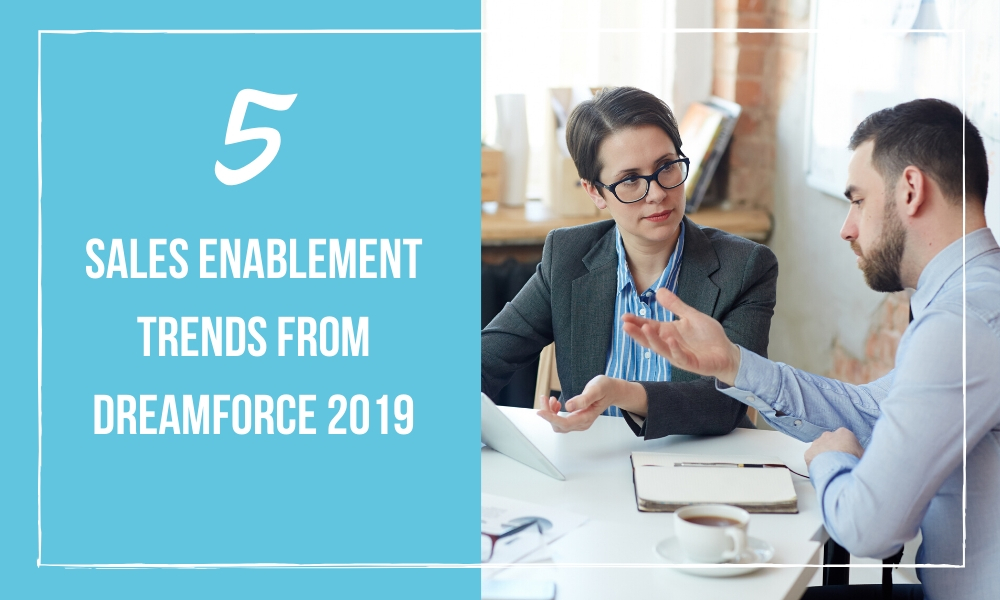 How will you streamline your sales process in 2020? The good guys at Sales Enablement talk us through five sales trends that were discussed at Dreamforce 2019, with advice on what this means for your organization.
Dreamforce truly delivers a one-of-a-kind experience. With thousands of attendees from seemingly every industry and professional background, it provides an unmatched opportunity to connect with peers to share best practices, discuss innovative industry trends, and learn actionable tips for success. For sales enablement professionals, this year's conference provided them just that at the Sales Enablement Soirée.
The world's largest and only sales enablement event at Dreamforce brought together thousands of leaders, practitioners, analysts, and investors from around the world. In an industry that is experiencing rapid growth, connecting with like-minded individuals is critical to understanding what good looks like and paving a path forward.
As practitioners look ahead to 2020, here are five of the top trends on the rise in sales enablement discussed at Dreamforce.
---
What does the future hold for Sales Cloud?
In our 2019/20 independent Salesforce market survey, we found that 83% of respondents reported proficiency in Salesforce Sales Cloud. Interested in learning what they thought about the product? Be sure to download the full report for free.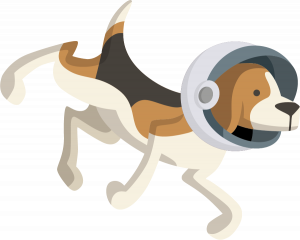 ---
1. Transforming to Growth Enablement
Enablement is typically thought of through a pre-sales lens, but it is becoming increasingly important to expand enablement to post-sales and other go-to-market teams. Tiffani Bova, global customer growth and innovation evangelist at Salesforce, drove this point home in her keynote, Digital Transformation's Effect on Sales Enablement.
"Selling is happening outside of sales," said Bova. "The actual role of someone having sales on their business card, it's happening in customer service, it's happening in account-based marketing, it's managed by a marketer."
Using the analogy of American football, Bova further explained that if sales is considered the running back, then customer service is the field goal kicker. Running backs score more points, but field goal kickers can win a game. In critical moments where the entire game is on the line, sometimes it all comes down to that kicker's ability to do their job and save the team. The running back and field goal kicker require different skills and training, but both need to be enabled to score.
The same is true with sales and other go-to-market teams like customer service. Those teams need to be enabled to win customers, but not in the same way that sales is enabled. Practitioners are beginning to move beyond sales enablement catered only to pre-sales and tailoring enablement for other teams to drive growth.
2. Quantifying Business Impact with Sales Enablement Analytics
Metrics were on everyone's mind at this year's event. Paul DePodesta, chief strategy officer for the Cleveland Browns and the brains behind "Moneyball" even explored the importance of analytics in his keynote address.
Sales enablement practitioners are hyper-focused on measuring the success of their efforts to prove impact and elevate their authority within the organization. Many are eager to learn what metrics matter most and best practices to glean meaningful insights from those metrics.
Some of the top tactics discussed to measure impact include:
Cross-functional partnership: building relationships with cross-functional partners to share metrics and collaborate on strategic goals
Correlation vs. causation: knowing how to articulate sales enablement's influence and contribution to large organizational priorities such as total revenue
Executive alignment: understanding what matters most to the executive leaders to prioritize metrics
To learn more about how practitioners are measuring business impact, read the Sales Enablement Analytics report
3. Emphasizing Customer-Centricity
In order to effectively enable sellers, sales enablement needs strong empathy for customers and the buyer experience. In line with the topic of growth enablement, however, many sales enablement practitioners are beginning to think of customer-centricity beyond just acquiring new customers and instead the retention of existing customers, as well.
"Ultimately, you need to grow your existing customers and you still need new customers as the continuous growth engine," said Sheryl Buschek, senior director of global enablement at Infoblox. "But they're both different sales plays. Enablement has to be targeting both new customers and growing your existing customers with the people that are driving those."
Sales enablement can partner with all customer-facing teams to ensure they are equipped to provide customers with excellent experiences through valuable insight, dedicated attention, and genuine empathy.
4. Focusing on Culture
In a tight labor market, bringing the right candidates in the door and enticing them to stay can have a massive impact on performance. More and more practitioners are beginning to pay attention to sales talent acquisition and retention, from creating competency profiles for the hiring process to motivating employees with career growth plans.
"Talent is everything," said Dave Lichtman, CEO and founder of Enablematch. "In the world that we live in, we are beholden to the success of our salespeople and our sales managers. And the right caliber people will make or break our companies a lot of ways."
Experts shared tips for beginning to prioritize culture, including the following:
Build a strong partnership with human resources
Create competency maps and growth plans by role
Invest in sales manager enablement and coaching
5. Embracing Cross-Functional Partnership
To maximize success, sales enablement needs to build close relationships with stakeholders in other business functions across the company. It is essential to drive adoption of enablement programs, share resources, track the metrics that matter most, and ultimately position enablement as a strategic function within the organization.
Some of the key cross-functional relationships discussed include:
Frontline managers
Marketing
Sales operations
Human resources
Sales enablement continues to gain momentum across the globe. As it gains more traction, industry leaders are pioneering innovative ways to deepen the value that sales enablement can bring to the business. If the trends discussed at this year's Sales Enablement Soirée are any indication, sales enablement professionals are well-poised to deliver business impact in the year ahead. Join us in 2020 at the Sales Enablement Soirée in London on April 22, 2020 and again in San Francisco on November 11, 2020.