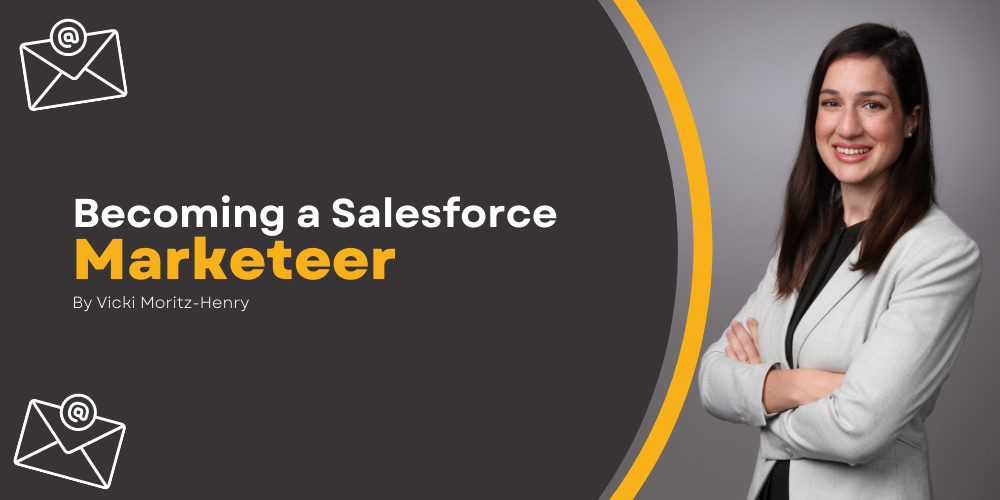 There has never been a better time to become a Salesforce marketeer. The pandemic has caused businesses to quickly shift their marketing strategies to embrace the digital experience, which has led to us seeing a sharp uptick in businesses seeking to implement marketing automation as they make the move to digital.
And, as with the entire Salesforce ecosystem, we are seeing a talent shortage with plenty of opportunity for those who want to transition into the wonderful world of marketing automation.
Where to begin?
I always advise anybody transitioning into a career in tech to embrace your background. I am a teacher at heart, moving from teaching French and English to teaching Salesforce. My background and love for learning lead me to becoming a Solution Architect—advising clients on their implementations and delivering training for end users, and also on official Trailhead Academy training courses as a Certified Instructor in both Marketing Cloud and Pardot.
During my time teaching, I have noticed a trend of trainees coming in from two vastly different backgrounds.
The Salesforce route – you know your way around the "core" Salesforce products (ie Sales, Service and/or Experience Clouds) and are seeking to gain experience in a more niche product.

The Marketing route – you are a seasoned marketer looking to enter the digital world of marketing automation.
Which Platform to Choose?
The good news – there is space in both! Whether you choose to start in Marketing Cloud Account Engagement powered by Pardot (formerly known as Pardot) or Marketing Cloud, there is space for you.
Why choose Pardot?
Pardot is definitely the less steep learning curve. It sits directly on the Salesforce core platform over either Sales or Service Cloud, so if you know Salesforce Admin, this may just be the perfect starting place for you. Barring using extensions or add-ons, it is built for email and focused on nurturing leads from marketing qualified leads (MQL) to sales qualified leads (SQL). This means that you'll be helping the marketing team to work closely with the sales team on who they should contact and when. Pardot gives you the tools to do so by helping you judge how interested a prospect is in you (through scoring) and how interested you should be in a prospect (by grading). Pardot APIs have recently opened up much more in the world of development, but it is possible to do quite a bit through point-and-click.
Why choose Marketing Cloud?
Marketing Cloud is the hulk of marketing automation tools – but with great power comes great responsibility. It has a much steeper learning curve due to the fact it can handle both multiple different channels, can integrate to anything and can handle quite a bit of ETL (extract, transform and load) on its own. There is plenty of space for anybody on a Marketing Cloud team, from purely creative to Admins to Developers to Architects – as well as four different certifications you can gain to prove it. Marketing Cloud can even lead you down the path of becoming a B2C Solution Architect, with the Marketing Cloud Email Specialist being one of the steps on the pyramid.
And who knows where the path will lead you? Some in the marketing automation community end up dabbling in both!
Steps to Get Started Today
First, find out if this is the right choice for you by perusing the Salesforce Marketer Career Path. Then:
Pick your platform. Research the job market in your area, watch product demos and hit some of the basic modules in both Marketing Cloud Account Engagement powered by Pardot and Marketing Cloud on Trailhead.

Take a course. It's hard to learn either one due to the lack of practice spaces, especially Marketing Cloud. You can't spin up a Marketing Cloud or Pardot dev org or playground in Trailhead. The type of course depends on your learning style, but whether it's a bootcamp or more self-paced course like a

Trailhead Virtual Bootcamp

, it can help to have some guided learning to get you started.

Join the community. Find a local marketing group in your area or join one of the many virtual sessions available. A quick search on Trailhead Groups should help you on your way. These community groups and events are the perfect way to learn and network all at the same time!

Get on Slack. There are so many different Slack channels available for marketers, whether you are in the Salesforce space or not. Some of my personal favorites are the Salesforce Ohana (for anything Salesforce), the Pardashians, How to SFMC, Marketing Life Hacks or Email Geeks – the list could go on and on!
The Next Step – Getting Certified and Getting a Job
When you're breaking into the Salesforce marketing automation space, certifications are a great way to showcase your learning and skills. If you choose Pardot, the learning path is simple. There are two certifications with one being required before the next: Pardot Specialist, followed by Pardot Consultant. The consultant cert builds nicely on the skillset required for the specialist.
If you go down the Marketing Cloud path there are more options. You can start with either the Marketing Cloud Administrator or the Marketing Cloud Email Specialist. I went for the Email Specialist first (mostly because back in the day, that was the only place to start), but still recommend this as a good starting place as you will get very familiar with email as a channel before expanding into different channels and add-ons with the Marketing Cloud Administrator. The Marketing Cloud Administrator is the prerequisite for the Marketing Cloud Consultant and the Marketing Cloud Email Specialist is the prerequisite for the Marketing Cloud Developer. You get to choose your own path!
The certifications and the networking will help you get your foot in the door. If you're able to get work experience through shadowing a marketing automation project, that will be just one more feather to add to your cap. If you do take a course and get access to the platform, create pseudo projects to showcase your work and make sure to document them along the way. Impress your future employers by putting them into a presentation to show how you solved a particular scenario. Screenshots are welcomed and encouraged!
Parting Words
My final tip for breaking into tech is to raise your hand and rise up to the challenge! It's going to take hard work and motivation, but the end result is worth it. The supportive Salesforce community and the wealth of openings in the job market are just two of things that make all the studying and hard work worth it. You've got this!
Ready to find your dream Salesforce Marketing role?
Click here
to see some of the opportunities we have available!
---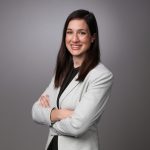 A true lifelong learner at heart, Vicki is a 16x certified Salesforce architect and Certified Salesforce Instructor. She loves all things automation (marketing or core) and big picture design. A mom of three living in France, she spends her time volunteering on Open Source Commons projects, being a Marketing Champion, co-leading the Midlands Nonprofit User Group and will soon  be co-launching Automation Dreamin'.