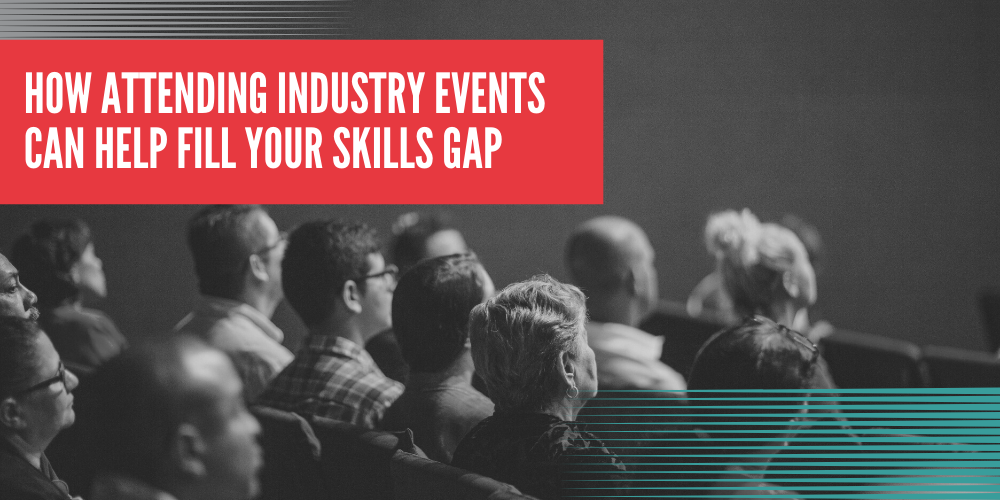 Images: Luis Ledesma
Attending Dreamforce is a great idea for any business in the Salesforce ecosystem. It's an amazing place to learn from others and find inspiration for excelling customer service in your sector, not to mention the incredible networking opportunities.
If you're currently in the process of looking for your next Salesforce hire, the conference can also be one of the best places to help you find recruitment solutions. Even if you aren't local to the Bay area (where Dreamforce is held), the global reach of the event means you have access to people from all over the world and, ultimately, meet hundreds of thousands of like-minded peers.
Dreamforce can help you understand your hiring needs and match you with the people your organization is missing, but only if you make the most of it. The following information will explain how to do just that.
Identify your skills gap
According to Salesforce, 'more than 50% of companies face skills gaps in app development, IT security, and data engineering'. Across the world, technology businesses face the same pipeline issue. There simply aren't enough people graduating college and pursuing tech careers.
The root cause of the skills gap is complex and worthy of an article itself, but the quickly expanding development of technology, an underutilized female workforce, and a general issue with the educational pipeline are all clear contributing factors.
The Salesforce ecosystem is sadly not exempt from this. It's predicted there will be around two million jobs in Salesforce by 2020, and many believe we lack the talent to fill those positions. That being said, the organization is investing in nurturing talent. From investing in education to making Trailhead available to all, this tech giant is recognizing the issue and putting steps in place to secure the future of its workforce.
Small-to-medium tech businesses often feel the brunt of a lack of talent to help them digitalize and innovate. For this reason, business owners and managers must tap into available platforms to find the talent they need. Dreamforce is one of the greatest networking platforms available to the Salesforce community.
Meet the top talent
With 170,000 attendees, Dreamforce is a Mecca of Salesforce talent. Whether you're a conference attendee or partner sponsoring the event with your own booth, you have the opportunity to network with a wide range of tech professionals.
You could opt to take the experience in your stride and simply meet people as you go, chatting at sessions and parties, or you could take active strides to arrange meet-ups with people of interest.
By connecting with talent in your area on social media, you can identify who is attending the conference and arrange an informal meeting, giving you the chance to preliminarily scope out potential candidates and share a little bit about your needs without the pressure of a job interview.
The format and mood of the conference means you get to see potential candidates in their element. They're open to learning, exchanging insight, and meeting new people. It's the perfect chance to make that initial connection.
Discover alternative solutions
This is a conference built around sharing ideas and tapping into a vast community to find solutions for your problems with Salesforce. Perhaps you've been trying to think about filling your talent gap through hiring a new team member and you encounter a contractor or freelancer who opens up new ideas for you.
Suddenly, you realize there may be an opportunity for you to hire a remote worker or someone who can help you solve a problem in the short term through contracting.
A conversation with the right person can be a real eye-opener, especially at Dreamforce.
Take full advantage of all the sessions running throughout the event. They cover a wide range of topics including staffing and resourcing. We've put together a list of our recommended Dreamforce sessions.
Talk to other businesses 
Sometimes, the best way to resolve an issue is to talk it through with someone who understands. Dreamforce is the ideal place to meet businesses that operate in a similar way to you.
If the opportunity strikes, don't be afraid to ask the right person: 'how did you hire your last Developer?' Talking through other people's challenges and experience can really help inform yours.
Connecting with like-minded businesses could create a mentor-like relationship, mutually beneficial to both parties. Chat, exchange numbers, and stay connected beyond Dreamforce. The Salesforce community is truly about working toward the same goal of excelling at what you offer to your customers. These types of mutually beneficial relationships can help that, particularly when it comes to recruitment advice.
Seek advice
There are quite literally hundreds of Salesforce partners exhibiting in the Expo Hall at Dreamforce. They're all showcasing their specific services and will be happy to discuss how they can help accelerate your Salesforce solution. Don't be afraid to talk to them, even if you don't have an immediate need for their services.
Be sure to stop by our Dreamforce booth in the Expo Hall (1820) and in the Dev Zone (21), say hello, and pick up a copy of our brand new Salesforce Salary Survey report. If you're new to Dreamforce, check out our Dreamforce newbies guide with tips and advice.