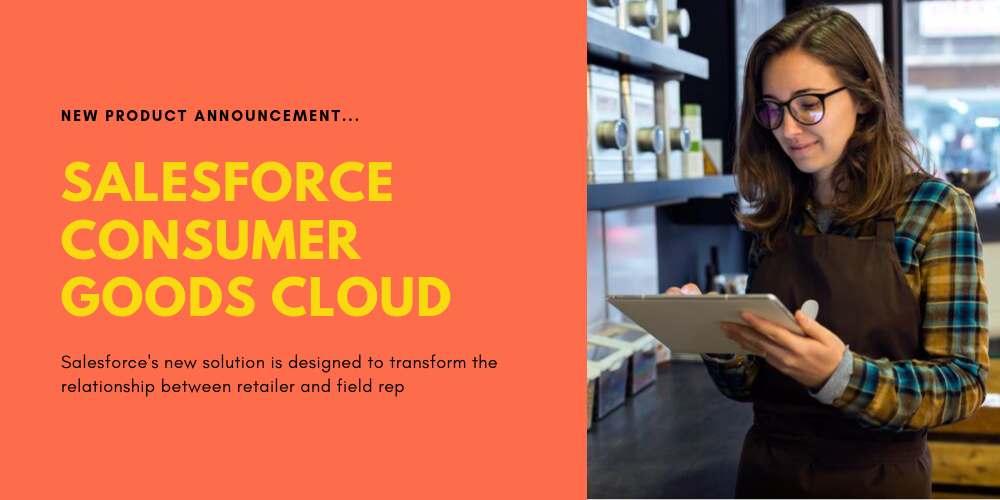 Salesforce Consumer Goods Cloud is the newest addition to Salesforce's suite of business products, designed to transform the relationship between retailer and field rep, and streamline retail execution to improve the overall customer experience.
As the global leader in CRM technology, Salesforce has an incredibly versatile product in Sales Cloud, which can be customized to suit virtually any organization. Propped up with core offerings such as Marketing Cloud and Service Cloud, the CRM provides a comprehensive tool across all stages of the sales funnel.
Despite the market dominance, Salesforce has started producing standalone products to service specific industries. Instead of having a one-size-fits-all product, the company has recognized the need for tailored solutions that offer greater functionality out of the box, relying less on customization and more on showcasing the best of what they already have on one platform.
But why should a consumer goods company opt for this new solution? What can it do for a business?
What is Salesforce Consumer Goods Cloud?
Organizations in the consumer goods space will know all too well the importance of data visibility and communication. It can be an incredibly isolating process for field reps who aren't confident with the quality or relevance of data they're working from, and without a reliable mobile CRM or data platform, the quality of that information will never improve.
Consider the daily routine of a field rep tasked with making store visits to several retailers in a given area. Not only must a field rep plan how they fit these visits into their day, they must also take into account which products they're due to discuss, which new products they should try to upsell, if any supplier issues will impact delivery, and if any changes to an order will be recorded and executed as quickly as possible.
With so many logistics in play, the rep must first plan out which locations they should visit, the route they'll take, and whether the availability of their POC makes this route non-linear. Once they're  on site, they'll need a full record of that retailer's purchase history, insights on their industry and competitors, and which new products are both relevant and within budget.
---
As per the Mason Frank Salary Survey—the most popular standalone Salesforce product is Sales Cloud, with 82% of respondents reporting that they use Sales Cloud in their job role.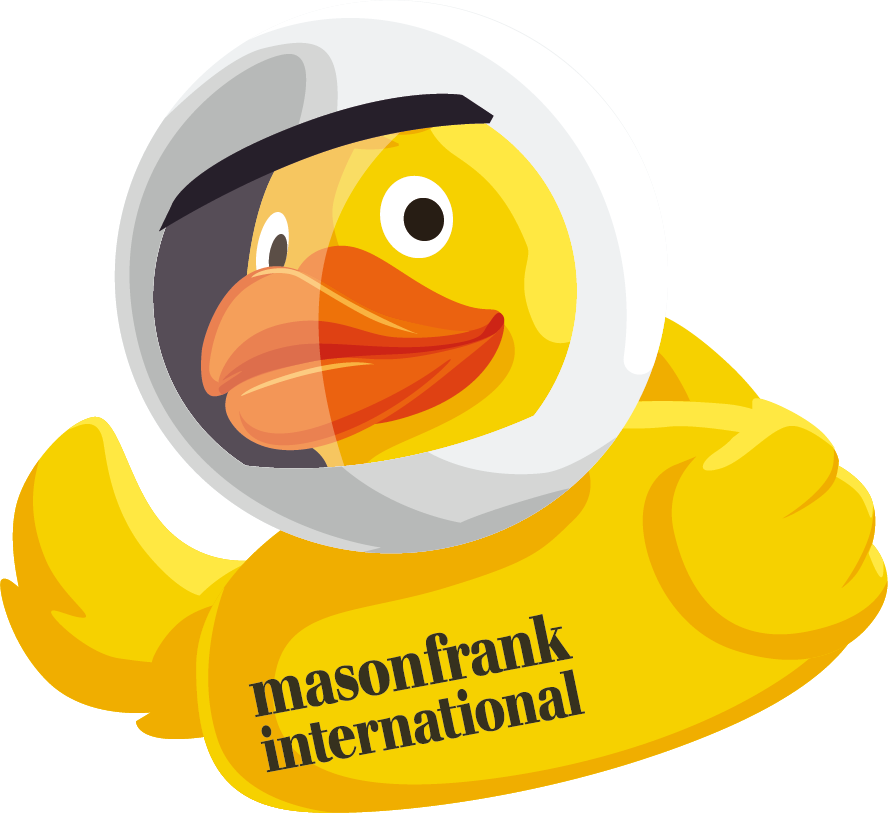 ---
If any changes are made to the client's record or order, this will need to be executed immediately to ensure minimal waste or disruption. Whether this involves an email, a phone call, or digging out the fax machine, it's imperative the field rep is singing from the same hymn sheet as the business.
Consumer Goods Cloud aims to streamline this process by offering more support to the field rep throughout all stages of their daily duties. Not only will it intelligently plan and prioritize all assigned store visits within an area, even using live data from Salesforce Maps to suggest the most efficient route, but reps will also benefit from having a fully functional mobile CRM on their smartphone or tablet.
This makes it easier than ever to access data collected across any of Salesforce's core products or any systems integrated with Salesforce. Reps can rely on live data to support conversations with retailers and even capture/update orders in real time, with notifications and insights from the CRM to shed light on any disruptions to order execution or relevant opportunities for the retailer.
How will Consumer Goods Cloud change the way I work?
One of the reasons Salesforce has recently doubled down on launching industry-specific products, such as Consumer Goods Cloud and Manufacturing Cloud, is that these are physical industries. While other sectors have been heavily disrupted by digital innovation, businesses in these industries still operate using the same fundamentals.
While e-commerce has certainly changed the way consumers view retail, a physical retail outlet still needs goods delivered to the store. However, with consumer goods companies facing so much competition, especially from upcoming outfits with strong marketing functions, businesses need to do everything they can to streamline their retail execution and solidify existing supply agreements. That means empowering sales reps.
"Retail execution remains one of the most important pieces of a consumer goods brand's strategy," explains John Strain, GM and SVP, Retail and Consumer Goods at Salesforce. "But so much opportunity is wasted if the field rep doesn't have the data and technology needed to make smart decisions.
"Consumer Goods Cloud provides these field reps with the tools they need to be successful on the ground, while helping build both business opportunities and stronger relationships with their retail partners."
According to research from PWC, US consumer goods companies spend around $200 billion every year on in-store merchandising and marketing, but consumer goods leaders claim 52% of their merchandising and marketing plans aren't executed as intended. This means more than $100 billion of spending isn't informed by intelligent insights, and is essentially wasted.
With Consumer Goods Cloud forming part of Salesforce's Customer 360 initiative, users have access to data from virtually all facets of the business integrated with the CRM (whether that's from another core Salesforce product or from a third-party application integrated via Mulesoft or otherwise). All insights, opportunities, and decisions are now informed by data pulled live from the CRM.
What are the core Consumer Goods Cloud features?
While we've talked a lot about how Consumer Goods Cloud will ease common pain points for consumer goods businesses, namely the field reps responsible for their sales function, here's a breakdown of the solution's core features.
Visit planning improved
Field reps have access to a list of prioritized and assigned store visits for the day, with required and suggested activities and in-app map functionality to intelligently manage routing. Reps can also analyze the health of their business across stores while surfacing new opportunities for their products.
Optimize visit execution
When in the field, reps can access customizable templates relevant to that store based on the industry or purchase history, all on their mobile or tablet.
Einstein AI insights
As one of the more exciting features of the new CRM for consumer goods businesses, Einstein delivers an image recognition and object detection solution that enables easy inventory, planogram and merchandising compliance checks. This ensures field reps spend less time doing admin and more time building relationships with customers.
Easily capture orders and data
With order forms all available via the mobile CRM, reps can capture, amend, and collect data on future orders. This ensures all essential information is recorded there and then—no lost data, no communication issues.
Consumer Goods Cloud will be generally available from October 15, 2019, with full Einstein Analytics for Consumer Goods generally available from February 2020.
Free Candidate Search
Looking to bring skilled Salesforce professionals into your business?
---
Browse our bank of fully qualified and vetted Salesforce talent.
It's completely free.