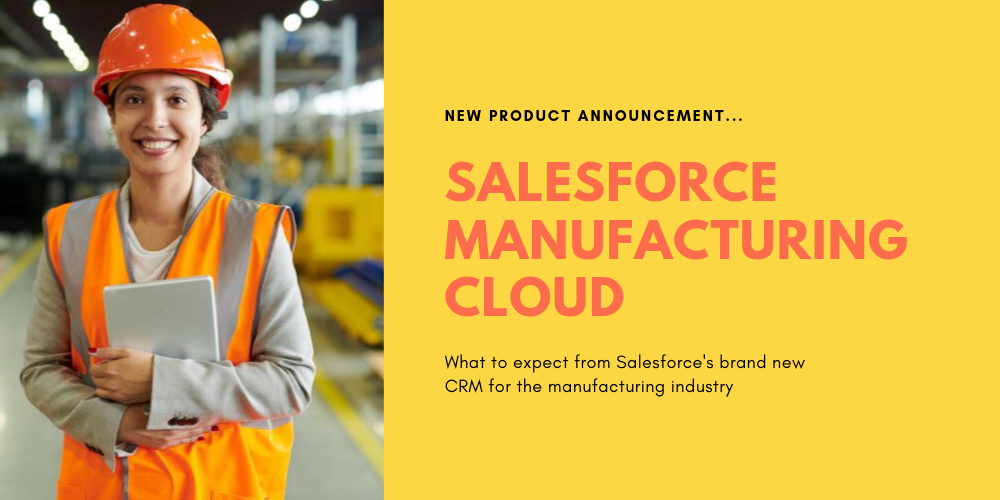 Salesforce Manufacturing Cloud combines the best of its CPQ and integration services to achieve a single customer view in the manufacturing vertical.
Salesforce has revealed the newest product in its arsenal of business solutions: Manufacturing Cloud. The tool offers a tailor-made CRM for manufacturers, with the emphasis on visibility of data, intelligent account-based forecasting, and integration with other core Salesforce products.
Arguably the two biggest developments in Salesforce's recent history have been the release of Einstein analytics (and its subsequent integration with core Salesforce products as part of its customer 360 initiative), and the company's acquisition of integration specialist Mulesoft.
When used in combination, these features alone allow Salesforce to integrate with new and existing third-party tools, while offering intelligent, data-driven insights to better inform how businesses approach their customers. It's no surprise that Salesforce has capitalized on this fantastic technology to introduce a brand new line of products to service almost all verticals.
What is Salesforce Manufacturing Cloud?
Before exploring what Manufacturing Cloud does at its core, it's worth exploring the vertical that it will service and the types of businesses that would really benefit from using a tool like this.
As the name of the product suggests, manufacturers would certainly benefit from using this tool, but Manufacturing Cloud is designed to service all businesses concerned with the storage, supply, and the distribution of goods.
The emphasis is on giving you clear visibility of your business data. With companies in this industry, it can be very easy to overlook granular business data stored across several order management systems. In line with its Customer 360 initiative, Salesforce aims to harness this data, shed light on those parts that could prove useful, and deliver insights to optimize processes.
By analyzing existing sales and service agreements, as well as pulling insights from forecasting tools, Manufacturing Cloud aims to predict demand for goods and services, resulting disruptions to supply chain and/or stock, and the potential costs associated with these changes in real time.
---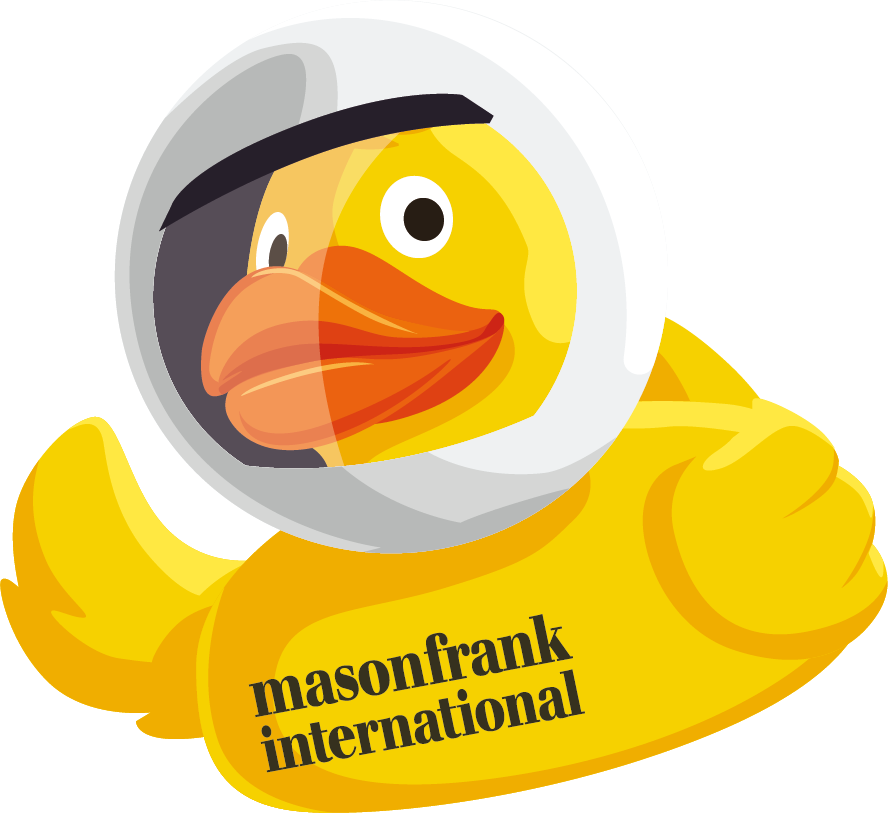 Did you know
In the Mason Frank Salary Survey, 5% of overall respondents were from the manufacturing industry. This was the 5th most popular industry of those working with Salesforce. 
---
Is Manufacturing Cloud an ERP?
On the whole, no. An ERP (Enterprise Resource Planning) system stores data, whereas Manufacturing Cloud is more concerned with analyzing and cutting through that data to deliver insights and forecasts.
This means that ERP users have the option of utilizing Manufacturing Cloud without having to migrate data. The product will integrate with ERP and Order Management systems using MuleSoft, APIs, or other middleware software.
Think of it this way—if you want a nice cup of coffee, you'll need a coffee machine (an ERP), coffee grounds (your business data), and a coffee filter (Manufacturing Cloud). In this case, the coffee filter is very, very good. It can make a huge difference to your day, especially if you've been drinking instant coffee for years…
How will Manufacturing Cloud change the way I work?
Manufacturing Cloud will help businesses align Sales and Operations; two departments that often work entirely independent of each other. This is no doubt a refreshing change for those sandwiched between these two business functions. While their day-to-day roles may be entirely alien, these departments are incredibly reliant on each other in the long term.
Sales can only service clients with realistic deliverables, but how can they be sure of what's deliverable without having at least some visibility on the challenges and logistics associated with the services they're offering? How will they know when these services are no longer realistic?
Likewise, Operations could do a much better job if they were in tune with what a typical client is looking for, the type of logistical conversations Sales have with clients every day, and how services are perceived by those who use them (and who have presumably worked with competitors in the past). However this is achieved, these are two business functions that need to be aligned—in the information age, there's no excuse not to.
What are the core Manufacturing Cloud features?
The product markets itself as 'a tailor-made CRM for manufacturers'. Here are some of the individual features that make this such an attractive option for businesses in this vertical:
Sales Agreements
The Sales Agreements feature allows you to have visibility on all terms negotiated with your customers. This allows you to position planned revenue against actual revenue, so you can establish your own metrics for success with each account.
Account-based Forecasting
Manufacturing Cloud is all about collaboration across teams in real time, to build an accurate forecast for each account. When new opportunities are identified, you can combine insights gained from analyzing data from Sales, Finance, and Operations to strike while the iron is hot.
Full Salesforce integration
Sales Cloud and Service Cloud users will be pleased to know that all customer data accrued on these platforms will be readily available in manufacturing cloud as part of Salesforce Customer 360. In practice, this means you can interact with and respond to your customers as soon as an account activity or service issue arises, mitigating reputational damage and promoting transparency.
Utilize Community Cloud for manufacturing
With Community Cloud, it is now possible to share visibility on data and planning securely with your client base, meaning customers and channel partners will feel more involved than ever.
Manufacturing with Einstein Analytics
Those who've used Einstein Analytics on other Salesforce products will attest to the intelligent insights the AI provides. Einstein will analyze deep data to make predictions or recommendations on compliance, strength of account, product performance, and more.
Seamless connection with your ERP
The MuleSoft Anypoint Platform makes it simple to integrate Manufacturing Cloud with your ERP platform or order management system. There's no more jumping between windows—everything is available on a single platform.
How will Manufacturing Cloud impact CPQ?
Salesforce's acquisition of Steelbrick in 2015 allowed the company to automate and streamline the entire quote-to-cash process, which is a huge part of any manufacturing outfit. While Manufacturing Cloud won't replace Salesforce CPQ as such, this technology is no doubt a cornerstone of the new manufacturing platform.
With Salesforce CPQ, manufacturing businesses were able to quickly identify the right solution for customers based on the limited information they provided, but visibility data from order management systems and ERP products may have been limited.
Thanks to Manufacturing Cloud (with a little help from Mulesoft), businesses now have this essential single customer view, where information is housed in all annexes of Salesforce and virtually any third-party product can be taken into consideration. Throwing Einstein Analytics in there will turn your business transformation into a revolution.
Free Candidate Search
Looking to bring skilled Salesforce professionals into your business?
---
Browse our bank of fully qualified and vetted Salesforce talent.
It's completely free.