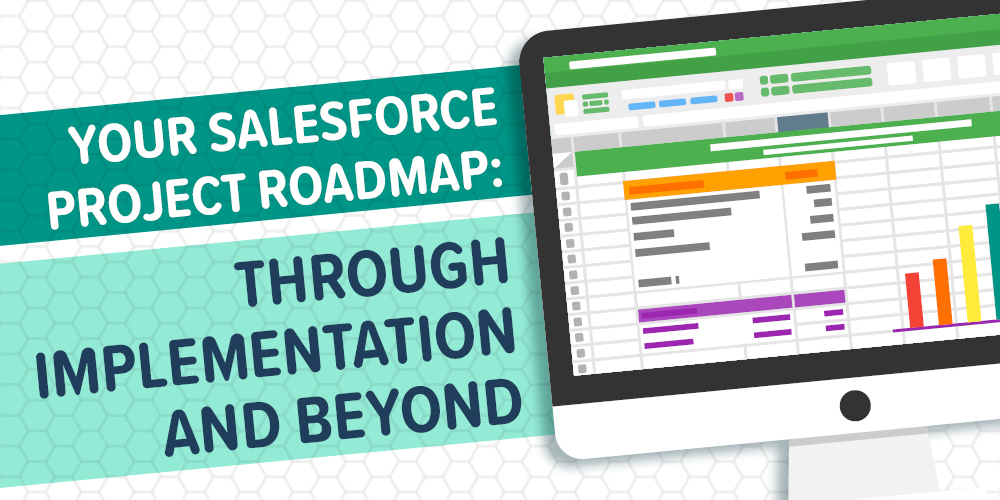 In this article, we outline all the essential steps of your Salesforce implementation by setting out a project roadmap, covering everything from the initial planning stage to maintaining and upgrading your system once it's up and running.
Salesforce is a truly transformative business technology, but given the scope of data the system houses and the functionality it's expected to offer, configuring Salesforce in your organization will not be simple. To make the process as pain-free as possible, and to ensure your system does everything you want it to, you need to know what to expect at each stage of the project.
To help you out, we've put together a Salesforce project roadmap that you can follow throughout your Salesforce configuration. Think of it as the skeleton of your implementation, which can be referenced if you're ever unsure how to proceed! The journey starts here…
Stage 1: preparing for implementation
Preparation is the most important stage of your whole Salesforce project, as without defining key aspects of your implementation before moving forward, you run the risk of starting the project on the wrong foot, and your hard work and money being completely wasted.
In the preparation stage, it's important to communicate with all departments in your business that will have a stake in Salesforce. Not only does this help to get all essential personnel onboard from an early stage, which will eventually help drive user adoption of your solution, but you'll also need to do some requirements gathering to learn what each department needs from Salesforce.
You'll need to think about the following things:
Defining your company vision
You're obviously approaching your project with an end goal in mind, so what is it? You need a clear vision of which business goals and outcomes you want to reach as a result of your new CRM. In an ideal world, where would you be after the project is successful? Which processes would be optimized and how much extra revenue would you expect that to generate?
This is where communication is of utmost importance, as without input from all relevant departments, your company vision won't be a true reflection of the ideal outcome for everyone. Find out what people want from Salesforce and record it. However unrealistic or outlandish, understanding the needs of different people in the organization will help the project move forward, and also improve eventual user adoption of your solution.
Here are some of the more common business goals that adopting Salesforce can help you work towards:
Customer centricity—putting customer experience at the forefront of all your business processes.
Data harnessing—taking full advantage of your data by storing and utilizing it intelligently and compliantly.
Seamless integration—integrating different areas of your business to achieve a single customer view.
Optimized business processes—a new system will no doubt be quicker, but even more so when you consider that many business processes can now be automated.
You need to appreciate that different departments probably have different priorities. For example, Sales staff are all about efficiency, while Marketing or Customer Experience staff are probably less concerned with efficiency and more about quality.
Settle on a company vision with the agreement (or at least acknowledgement) of all project stakeholders, and work towards it every day of the project.
Requirements gathering before a Salesforce project is essential for the overall success of the implementation or upgrade. Learn more here.
Identifying and prioritizing your goals
Now you've spoken to different people in your company and understood what they need from a CRM system, you can start to prioritize your goals and choose the specific outcomes you want to work towards.
As nice as it would be, you probably won't be able to satisfy the needs of your entire business. While cutting or deprioritizing certain goals may seem like a brutal prospect, there's actually a pretty simple way to lead this process.
Go through each desired project outcome individually and measure it against your company vision. Immediately rule out those that don't support the vision—these can wait until another day.
For those that remain, try to determine which of them are most in line with the company vision, which of them are in support of it but not directly, and which would be nice to have somewhere down the line (maybe as an upgrade) but aren't essential to meeting the company vision. If you can, attempt to rank or prioritize them. 
Building your project team
While you may have worked out exactly what you want from your new CRM system, you'll need to assemble an internal team to drive the project and ensure you adhere to deadlines. As important as this is, however, your team does not need to be very large, and the same person can cover more than one role…
You will need:
An executive sponsor—someone who's positioned to have full visibility on the project, and prepared to communicate with all stakeholders throughout the process. Will lead the project from the front.
A project owner—the project owner differs from the executive sponsor in that they're expected to have a technical understanding of business processes so they can be appropriately mapped to Salesforce. This will usually be an IT manager or a CIO.
An administrator—someone who will be tasked with managing Salesforce on a day-to-day basis, and who will see the project through implementation and beyond. This will often be an admin hired specifically to operate Salesforce, or someone in the business who is being/has been trained as a Salesforce Admin.
A product champion—think of this person as your power user. They'll be tasked with driving user adoption by involving department heads and eventual end users from an early stage.
Developing a rollout plan
This is the part of the preparation stage that may cause problems if you don't have a technical background. Whether you're migrating from a legacy system or embracing your very first piece of CRM software, there will need to be a lot of leg work to actually get you data into the new system. You need to map out all of your data, figure out where it's going to go, how it's going to be moved and who is going to move it.
In truth, this is why having a good implementation partner is essential. They will be responsible for setting out your rollout plan after gathering information about your current data storage and what you want the new software to do. If you haven't yet decided on or spoken to a Salesforce implementation partner, this may be the time to do it.
If you're part of a small organization (or are confident of your technical prowess!) and have decided to handle your own Salesforce implementation, there's certainly a logical order to approaching your rollout plan. Here's the guidance that Salesforce provides, which splits the process up into three phases:
Phase 1:
Import accounts and existing pipeline for general account and opportunity management.
Introduce a Chatter group for Salesforce CRM training and project communication.
 Phase 2:
Upload existing leads and begin tracking leads from various sources.
Introduce campaign management to track marketing initiatives.
Launch competitive intelligence Chatter groups.
 Phase 3:
Begin tracking customer issues by onboarding the customer service team and using cases Launch forecasting to the sales team.
Salesforce's 'Getting Started Workbook' is also very useful for putting together your rollout plan, particularly if you don't intend on working with an implementation specialist.
Stage 2: configuring and customizing Salesforce
Now you've done all the essential requirements gathering to find out what people want from the system and which goals are in line with your company vision, you can start working towards that by actually setting up the CRM. This is by no means simple, however, so that's easier said than done.
---
Leon Mexter
"In hindsight, if I could have got five or ten grand together in the beginning, I would have paid for an implementation partner to configure the system."
---
This guide will not provide a comprehensive process for setting up Salesforce in your business—that is a topic for another day and another writer—but here are some of the more prominent things you must think about when setting up your CRM:
Which staff members (users) need Salesforce licenses?
What permissions and limitations should users have?
Who will have access to what data? Can this access be granted/shared by others?
Do you need custom fields?
What kind of reporting functionality do you need?
Will you be using Lead Functionality?
Will your data need to be cleansed before being imported?
What will your testing period be?
Data quality is hugely important. Learn more about data mapping and cleansing.
This is the stage of the project in which a lot of businesses can find themselves lost. While the initial task of data mapping may not seem too great of a challenge, this can be particularly challenging as time goes on and processes become more complicated. You'll also really struggle to migrate your data across to Salesforce without a technical knowledge of the system.
Leon Mexter is Chief Executive at Youth Focus: North East, a regional youth charity. YFNE primarily uses Salesforce to collect information about the young people with whom it works, using data to report on the success of its individual charity campaigns so it can refine its work going forward.
While Leon describes Salesforce as a 'beast' of a CRM, it wasn't plain sailing from the outset. "Salesforce implementation can be a real challenge for organizations of our size," explained Leon. "It took us two years to get it fully configured. We did our own data map, so we knew what the system needed to do, but setting it up was far more technical than we anticipated.
"I underestimated how much technical knowledge was needed to actually get Salesforce up and running. In hindsight, if I could have got five or ten grand together in the beginning, I would have paid for an implementation partner to configure the system. Unfortunately raising these kinds of funds is uncommon in the third sector, as a lot of the tech grants available to charities won't fund back-end systems—they want to fund something flashy, like an app or a new website."
As Leon explains, you may be better off waiting until you're in a position to contract an implementation partner or specialist, instead of taking on too great of a task only to find you don't have the skills or resources to see it through.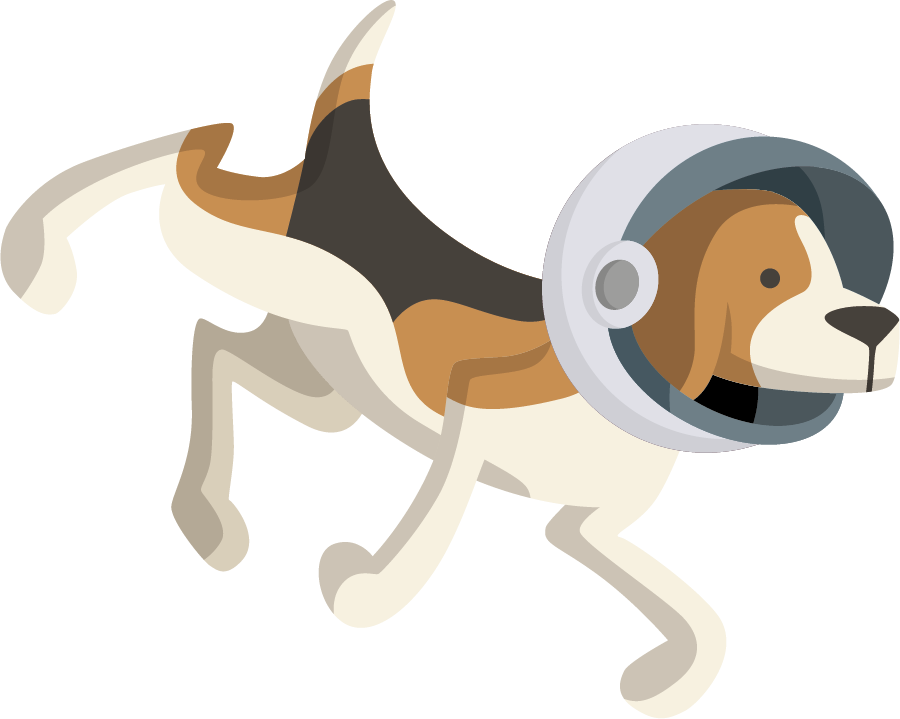 Need an expert to look at your project?
Mason Frank can hook you up with an expert from our bank of fully qualified and vetted Salesforce talent.
Stage 3: driving adoption of Salesforce
It's all well and good having a market-leading new CRM system, but it'll be of little use to the business if your staff don't know how to use it. This is where appointing a product champion will come in handy.
There are several ways to get your staff on board, but what you really need to focus on is demonstrating how the software will streamline and optimize their job role, how much more effective they can be by using specific features, and ultimately that the system isn't anywhere near as difficult to use as they may fear it is. Remember that change can be daunting, but it doesn't have to be.
Kelly Pfrommer is Chief Executive at Cloud Giants, a Salesforce Consultancy specializing in solutions as a service. She considers it imperative to manage expectations during implementation, and to set out a clear project roadmap to encourage user adoption.
"End users are shown an initial product demo, which looks magical, and they expect the finished product to look exactly like that from the outset. This can be especially painful in bigger businesses because there's so much procedural change, in addition to staff getting to grips with new software.
"Sometimes expectations for the project can be too high, so it's up to you to ensure they know how long the project will take and how functional it will be at each stage. Clear communication will encourage eventual user adoption."
Here are some things you'd benefit from considering:
Training—your staff will need to be trained in using your new system. Will you lean on the training materials in Salesforce Trailhead, use third-party training materials, or even hire a Salesforce trainer? Will you be supporting your staff towards certification?
Content—will you be providing content to help users get acquainted with the new system. For example, will you be putting together a user guide, which breaks down useful features and good administration practices for each job role using Salesforce?
Internal branding—will your system be branded to reflect your organization? Some companies like to develop their own unique Salesforce instance as a means of encouraging user adoption, with user interfaces that match brand colors, styles etc.
Support—what kind of support will you be offering users? Will you have a dedicated role in the business to offer technical support or will this be the responsibility of your Salesforce Admin team.
Chatter—knowledge sharing on Salesforce Chatter can be extremely beneficial to new users. It's also a good way to increase user adoption, by getting them on Salesforce and becoming more familiar with the user interface.
Promoting go live—making a big deal about your eventual go live date can be a great way to drive user adoption. After all, your CRM project will be transformational in your business, so why not host a launch party or event in your business to celebrate it?
Measure adoption—encouraging adoption is one thing, but you need to get good, solid data on who is using Salesforce and which features are being under-utilized. Admins can monitor all activity in Salesforce, including logins, opportunities and leads being created, reports being ran, and data exported for each user.
---
Kelly Pfrommer
"Sometimes expectations for the project can be too high, so it's up to you to ensure they know how long the project will take and how functional it will be at each stage."
---
Need more support? Here are 14 easy ways to drive user adoption in your business.
Stage 4: upgrading your system
When you're satisfied that Salesforce is running efficiently in your business and your staff are comfortable using it, you can start to think about meeting some of those goals you initially considered nice to have but not critical to the project.
This stage is all about introducing additional functionality, and ironing out processes that you've since discovered could be more efficient with the right solution in Salesforce. You can split this up into three sections:
Improving processes and data administration
 Are you still following processes that require an element of manual data entry? You can think about automating these to make staff more efficient.
Is there a common problem users are having that isn't disrupting the business but would be nice to fix in the long term? You can think about doing that now.
Have you identified problems with data quality and you need to roll out a new strategy? Now is the time to make these changes.
Stage 4 is about doing the things you couldn't justify before because you were still treading water with your new CRM. Now your users are more comfortable, and Salesforce seems more like part of the furniture than anything else, you can think about those changes that will make all the difference in your business. 
Making use of integrations
Salesforce is the market leader in CRM software, and one of the reasons for its success is the number of third-party services that can be integrated with the platform. While Salesforce is no stranger to innovation, it makes far more sense to focus on integrating with other technology leaders instead of trying to develop their own solution.
The aim of CRM is to give a comprehensive view of your customer, measuring all touchpoints and interactions with them across the sales cycle and beyond. By integrating social media platforms like Twitter and Facebook, you can keep track of whether your brand is being discussed on the internet, who by, and whether there's a chance you could convert them into a customer (or remarket to them).
It isn't just about increasing conversions though. If you use JIRA or another project management suite, you'll also want to integrate this with Salesforce to keep track of development or technical tasks. Virtually all mainstream business services can be integrated with Salesforce, even competitor CRMs want to be Salesforce-ready—if you can't beat them, why not join them?
Implementing new products 
The more you learn about what's possible with Salesforce, and the more reliant on it you become, the more you'll want to invest in greater functionality. While most businesses begin their Salesforce journey by adopting Sales Cloud, the natural progression is to use Salesforce for all of your marketing (Marketing Cloud) and customer service (Service Cloud) needs.
Upgrading to new modules and products will enable greater visibility on customer and client data, which is the name of the game in the sales sector. Depending on which industry your business covers, there are also more niche Salesforce products such as Health Cloud and Financial Services cloud, while individual platform services such as Einstein Analytics can massively assist with harnessing business intelligence and AI.
In addition to all the official Salesforce products and modules, there are also thousands of independent solutions available on the Salesforce AppExchange. This mixture of free and paid-for applications could provide the perfect solution to your problem, particularly if you find an add-on super relevant to your focus Salesforce product or industry.
Looking for the best plugins and add-ons to enhance Salesforce in your business? Check out our full collection of Salesforce apps and upgrades.
Summary: your project roadmap explained
You may have encountered some common themes throughout this article. Namely that planning is everything, clear and regular communication is key to getting your staff involved and onboard, and that implementing Salesforce will be difficult without an implementation partner. Not impossible, but difficult. Here is your roadmap in brief:
Prepare for implementation by setting timescales, prioritizing goals, and mapping out data and business processes.
Configure Salesforce by working with a technical team to implement the system, migrate your data, and perform UAT.
Drive user adoption by encouraging and incentivizing your staff to make the most out of their shiny new CRM.
Upgrade and optimize by finding helpful add-ons from Salesforce and third-party vendors.
Free Candidate Search
Looking to bring skilled Salesforce professionals into your business?
---
Browse our bank of fully qualified and vetted Salesforce talent.
It's completely free.