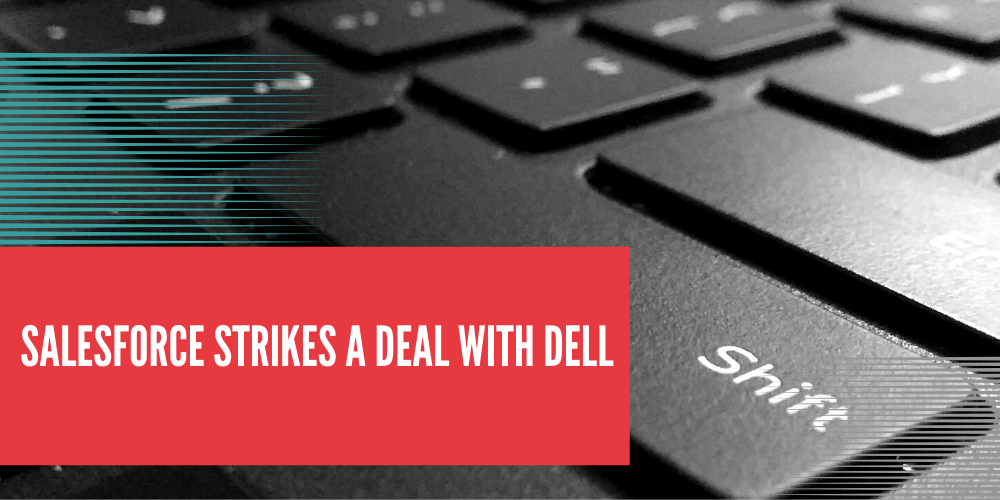 Adding to the established relationship between the companies, Dell will now expand their use of the Salesforce platform, including Einstein artificial intelligence. Salesforce has created a flexible platform for Dell Technologies to use, that brings together sales, service, marketing and more. This will power Dell Technologies customer contact centers from around the world, and allow access to Service Cloud Einstein along with Salesforce Sales Cloud.
Diane von Furstenberg Unifies Commerce with Salesforce Commerce Cloud Einstein
Salesforce is taking couture to the cloud with luxury fashion brand Diane von Furstenberg (DVF). DVF has announced that the company will be expanding their current use of the Salesforce Platform to better operate and manage their e-commerce efforts. The addition of Commerce Cloud Store and Commerce Cloud Einstein will combine online and offline experiences of DVF shoppers, by using powerful AI-driven recommendations.
Salesforce Introduces Employee Tracking App for Trailhead
Salesforce recently took their Trailhead tool to the next level with their new tracking application. This tracking application, appropriately named Trailhead Tracker, has reporting features that allow companies to track their employees' progress on the Trailhead learning platform.
Introducing Salesforce Tower Indianapolis, Indiana's Tallest Tower!
The new Salesforce Tower has officially opened its doors in Indianapolis, Indiana! As the tallest building in the state of Indiana, it's the largest Salesforce hub outside of the global headquarters in San Francisco. This office will be no different than the company's others spaces. It includes dedicated mindfulness area, café baristas bars, social lounge, community spaces and lounge areas for collaboration and an overall homey feeling.
Salesforce Named #1 CRM Provider for Fourth Consecutive Year
The International Data Corporation (IDC) named Salesforce the #1 CRM for the fourth year in a row, in its latest Worldwide Semiannual Software Tracker. This decision was based upon the CRM revenue in 2016, in which Salesforce had greater revenue gain and marketer share growth than any other CRM platform.
Salesforce DMP Arrives to Transform the Flywheel of Marketing Technologies
Krux, who was acquired by Salesforce in November of 2016, has officially been rebranded as Salesforce DMP or Salesforce Data Management Platform.  Powered by Krux, Salesforce DMP is designed to collect and analyze customer data acquired from various devices, CRMS, email marketing campaigns, social media, B2B commerce and POS touch points. The addition of this tool in the Salesforce community will allow marketers to explore customer data for unique opportunities and connect with customers in a more effective way.