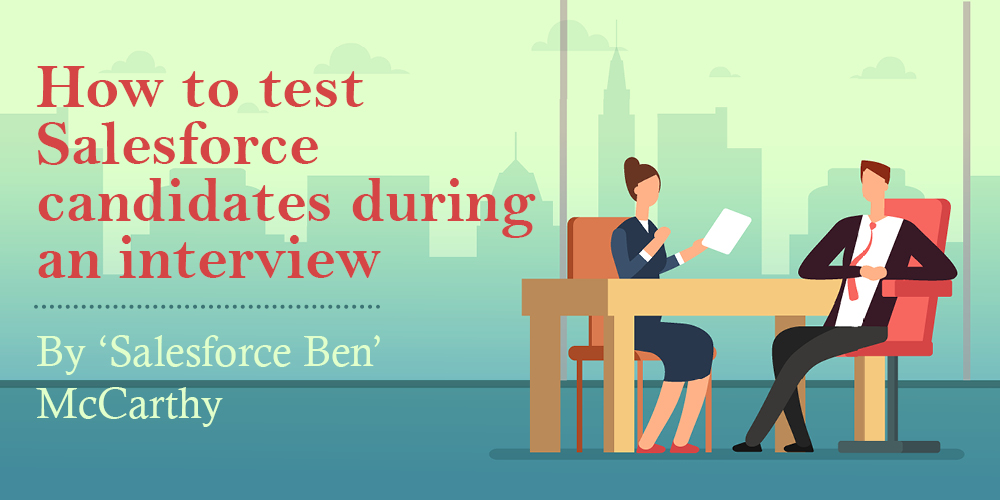 When interviewing Salesforce candidates, it can be difficult to establish their technical ability without performing your own technical Salesforce assessment. Here, Ben McCarthy of community blog Salesforce Ben and Chief Revenue Officer at Nymble takes us through what he looks for in candidates and how he tests their ability.
With the Salesforce industry exploding in growth, the market for Salesforce roles and candidates expands with it. The Salesforce ecosystem is growing at such a rate that Salesforce itself has made efforts to make the barrier to entry as low as possible. With the creation of Trailhead a few years back, anyone can now set up a free developer Org and start training themselves to be a Salesforce superstar.
With the rapid expansion of the ecosystem, there are a huge number of hiring managers now tasked with recruiting a Salesforce Admin, Developer or Marketing Automation expert. In addition, there is also a growing pool of candidates to choose from. But how exactly do you test a Salesforce candidate, and how should you structure the interview?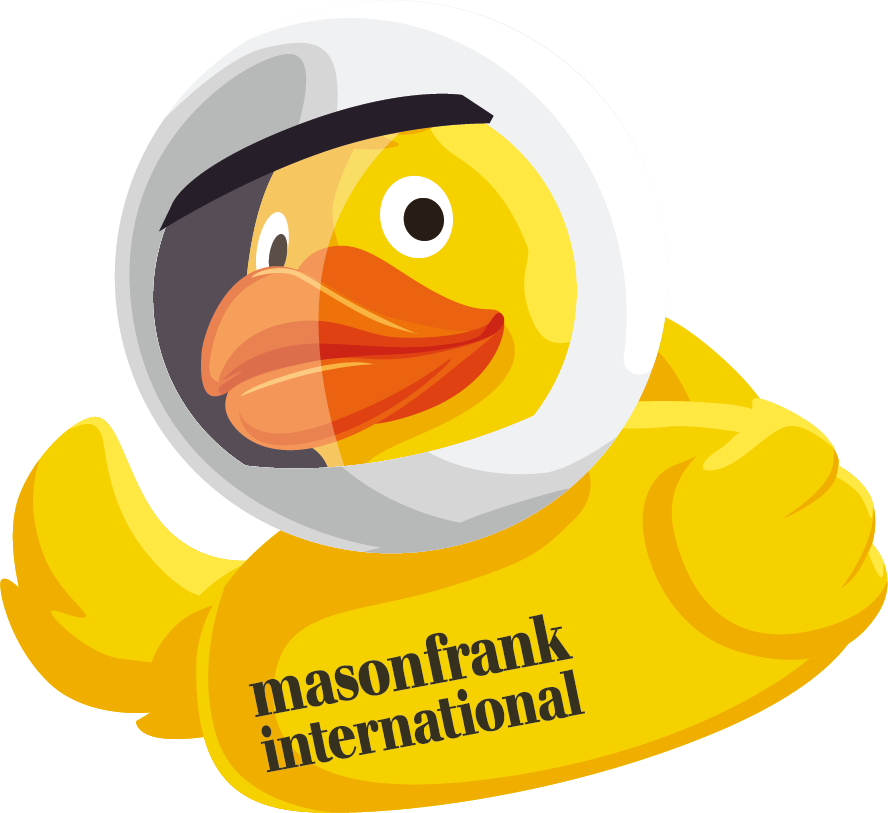 Looking for a candidate with guaranteed quality?
Browse Mason Frank's huge bank of skilled and qualified Salesforce professionals, free of charge.
As with any new candidate, a thorough multiple-stage interview should be carried out to ensure they are a good fit for the company, and the role itself. With so many candidates with varying experience levels and backgrounds, it's also important to understand exactly what you want this person's responsibilities to be, as the definition of a "Salesforce Admin", for example, can vary from organization to organization.
For this article I'm going to draw on my personal experiences from EMPAUA. We've interviewed hundreds of Salesforce candidates over the years, of which many have been successful, but many have not. I'm also going to concentrate more on the type of questions that should be asked, as opposed to the actual interview process itself.
Technical
With the majority of Salesforce roles, you will expect the candidate to be technical by default. The technical level of detail will differ greatly from a Salesforce Admin to a Salesforce Architect, but they should all have the same fundamental understanding of Salesforce.
Database Fundamentals – A lot of people forget that at the core of it, Salesforce is just a simple database with fields and tables of data connected together. It's important that any Salesforce user understands this. They must understand how tables can relate to one another, the limitations of Salesforce, and the standard database schema. Questions such as the following will cover it…
Can you describe the different type of relationships available in Salesforce?
What is a junction object?
Can you draw the standard Sales Cloud or Service Cloud database schema?
Cloud Computing – Being one of the original and major players in the space, Salesforce always has been and always will be a Cloud Computing product. It's important that Salesforce professionals understand what this means and what implications it has. Questions such as the following will cover this topic area…
What are the benefits of a cloud computing product?
Describe the differences between SaaS/PaaS/IaaS
Features – Probably the most important section out of the technical area. It's absolutely crucial that Salesforce candidates understand nearly all of the functionality available to them in Salesforce. It is alarming to me if someone does not, as this means they will not necessarily be using the correct or best practice feature for a specific business issue.
What is the process builder?
What is the difference between a role and a profile?
What is a roll-up summary field?
Describe the Salesforce data model
Solutions
On the other side of the coin, we need to ensure that Salesforce professionals don't only know the features, but can apply them to real-world business scenarios as well. I think it's important to differentiate candidates who only see features for face value, from those who see them for the powerful automation tools they are.
Education v experience: what makes a great Salesforce pro?
Find out here
.
Complex Solution – a question that I like to ask candidates is "talk to me about the most complex solution you have built and the business implications it had". Pretty quickly you'll be able to gauge whether they know what they're talking about or not. It's also interesting to see what a candidate deems as complex. In addition, you will see whether the candidate understands the ROI of Salesforce from a business point of view.
Business Process – the vast majority of Salesforce implementations will be using Sales Cloud or Service Cloud as their CRM backbone. It's vital that a Salesforce professional has a high-level understanding of business processes with sales or customer support. Asking questions such as "what metrics are important to a sales manager?" or "what information would an account manager want to see?" will test whether they know how these groups of users use Salesforce.
Salesforce Clouds – asking candidates about the type of Salesforce Clouds they have worked on is a good way to gauge how well they will know your processes or future implementation plans. For example if someone has only worked with Sales Cloud, but you have a large Service Cloud implementation, it will take them a while to upskill in this area.
Project
Every single Salesforce professional will need to be involved in a project at some stage, whether they are leading it or just contributing, some knowledge of project management is vital.
Business Analysis – any Salesforce professional will need to be involved in business analysis, which will include requirements gathering. It's important to understand previous experience with this, and how people manage this process. Questions such as "what is your process for gathering requirements?" or "which stakeholders would you involve in a sales cloud discovery?" will help test this.
Project Management – questions surrounding Project Management such as, "how do you keep a project on track?", or "what actions do you take when a project is falling behind schedule", will give you an insight into how competitive they are in managing projects. No one is perfect, and projects do fall behind, but understanding how individuals act when this happens is important.
Tools – there are many tools out there to manage projects, communicate with end users, and document changes. Understanding the preference of an individual will show you their previous experience, and what they can bring to this new role.
Conclusion
A mistake that a lot of hiring managers make with Salesforce professionals is not being comprehensive enough with all areas of the job. A Salesforce job is far from just adding or removing users, and the interview process must be divided to cover all the areas mentioned above, and more.
One section that I didn't mention but we heavily focus on within EMPAUA (In fact, it's the most important by far), is the cultural side of things. If you believe that culture is one of the most important aspects of your business, then it's vital to ensure your prospective candidates fit into that perfectly.
Hiring Salesforce pros can be challenging — we should know, it's what we do! To help you out, here are
four mistakes to avoid
when making your next hire.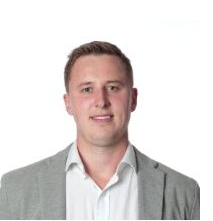 Ben McCarthy / Salesforce Ben
Ben McCarthy is a certified Sales Cloud Consultant and Chief Revenue Officer at Nymble. His blog Salesforce Ben is one of the more popular community sites in all of Salesforce, and has helped hundreds of Salesforce professionals towards certification with training materials and mock exams.