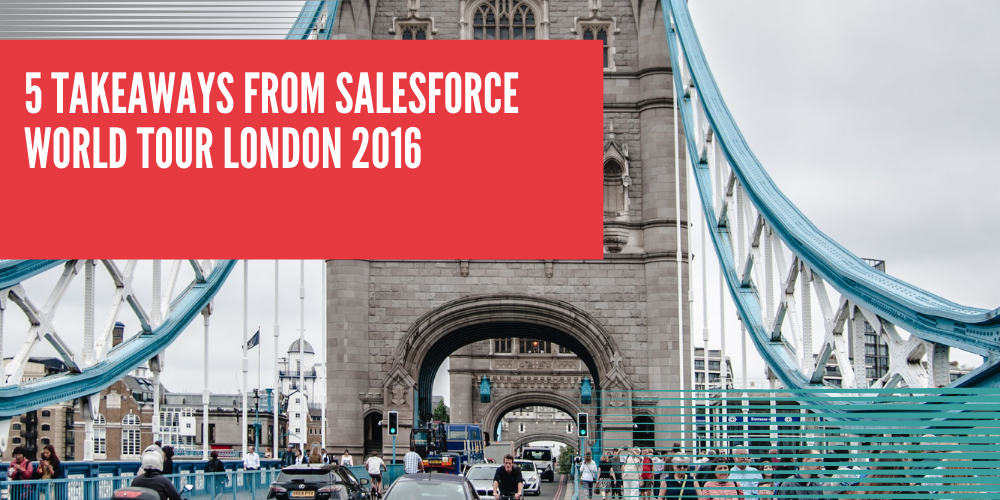 Today Mason Frank attended and exhibited at Salesforce World Tour London. We had the chance to sit in on the keynote address with many special guests. Below, we've highlighted some key takeaways from five of the speakers we heard during the keynote.
The UK Government is committed to digital education
Ed Vaizey, Minister of State for Culture & Digital Economy opened the keynote with a message on how the UK Government is focused on linking digital education with business. He said that the UK's consumers and businesses are exceptionally good at early adoption of technologies, which drives innovation and attracts technology companies to the UK. He said that there is a government commitment to improving and growing digital skills in the economy and decreasing skill shortages. This process starts as early as teaching digital skills at schools across the country and continues as training in the workplace.
Salesforce promotes the 'Pledge 1%' initiative
Polly Sumner, Chief Adoption Officer at Salesforce is responsible for customer success and ensuring that each and every customer gets maximum value from Salesforce products and services. Polly spoke about how Salesforce has recently announced the creation of 1,200 jobs in the UK and its Pledge 1% Model, which is integrated within the core of the business to give back to the community.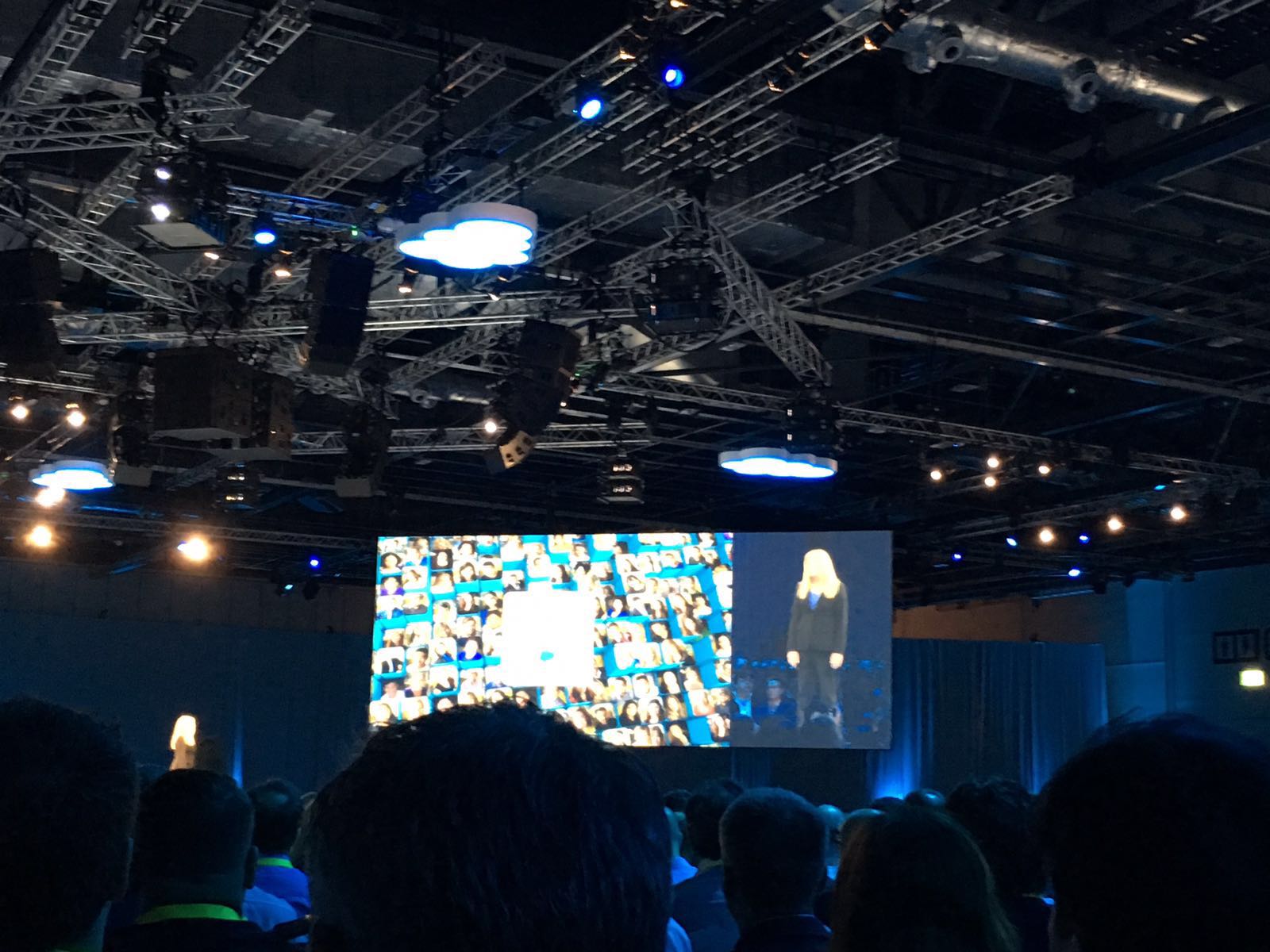 Stemettes encourages young women into science and tech
Anne-Marie Imafidon, Head STEMette & Co-founder Stemettes has an impressive record, she has been named as a Guardian 'Top 10 Women in Tech You Need to Know' and holds the world record for the youngest girl ever to pass A-level computing (aged 11), and was named the 29th Most Influential woman in IT in 2015. Anne-Marie is the CEO of Stemettes which inspires females into Science, Technology, Engineering and Maths (STEM) fields by a series of panel events, hackathons, exhibitions, and mentoring schemes. During the keynote, while speaking to Polly Sumner, Anne-Marie explained that the Stemettes have adapted Salesforce to simplify their data and store everything in one place, explaining that it enables the Stemettes to be more effective with their initiatives. They have thousands of young women who attend their events and a huge number of volunteers.
Aston Martin: 'Salesforce helps us treat customers like family'
4) Andy Palmer, Aston Martin CEO spoke about how Salesforce is at the heart of Aston Martin's transformation. He explained their future plans to move away from being an automotive company, to go beyond cars and become a luxury and lifestyle company. Palmer said: "To do that we need to know our customers and what they are passionate about at different stages of their lives. Salesforce helps with that. Helping us treat each customer as family as our client base grows. We need to keep the relationship with each customer."
ABB gives Salesforce a robotic high five
Eileen O'Mara, SVP Salesforce discussed the partnership between ABB and Salesforce ABB. ABB puts the customer at the centre of all activities to deliver even better customer experiences, by partnering with Salesforce they can maximize the way they create success for ABB customers. Eileen showed a live demo of an ABB customer journey using the Salesforce platform and finished with a demo of a robot installation, all thanks to Salesforce. At the end of the demo, the robot gave the team a high five. It was a very cool demonstration.
---
We hope you enjoyed our takeaways. If you're interested in more news from Salesforce events, check out our roundup of Salesforce World Tour New York.