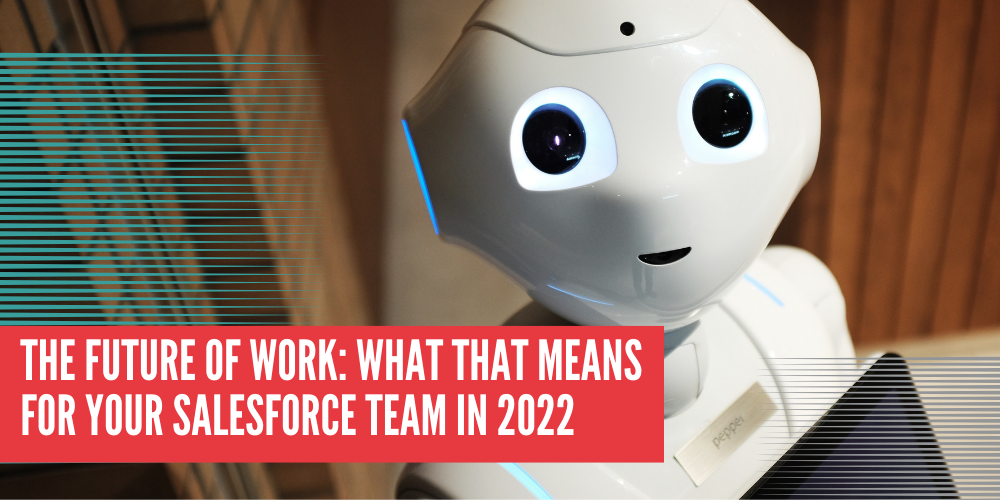 The pandemic has undoubtedly accelerated any discussions on the way we work, at a pace nobody could have foreseen back in the heady, pre-distancing days of early 2020. Businesses large and small had very little notice that they had to close their doors and either furlough their staff or have them work from home.
This undoubtedly caused problems: IT support partners and MSPs (Managed Service Providers) found themselves inundated with pleas for help to set up workstations, fast and secure internet, shared networks and cloud solutions.
As we emerge into the new normal (an overused but accurate term), the landscape looks very different to the way it did in March of 2020. The Great Resignation is helping jobseekers to re-evaluate how, where and why they work, and giving them the confidence to demand concessions from employers that they would never have done two years ago.
Anthony Klotz, the Texas A&M University professor who coined the term 'The Great resignation', has previously spoken about the factors that contributed to this mass exodus of professionals, including burnout, job uncertainty, epiphanies on how they wanted to live and experiencing work flexibility.
He adds that the home-working/hybrid working models do have a positive side. Employees want to work from home, and often they do want to remain with their company rather than move on. So how can we make our workplace policies as attractive as our vacancies?
Striking the Right Balance
In the UK, for example, legislation was recently introduced that allows employees the right to ask to work from home from their first day in a new role. Anecdotally, many of the candidates we place right now will be working entirely remotely going forward—a perk that long put employers at the front of the queue when it came to hiring, but has now become close to the norm.
That means that any employers looking to hire, or even retain, the best Salesforce professionals, have had to alter the way they look to attract talent. They need to better facilitate remote workers and develop policies that support remote and flexible working to achieve a healthier work-life balance.
The benefits to employees, in terms of mental health and wellbeing, managing childcare and other family commitments, can't be understated. But there are occasions when in-person interactions are required.
Employers need to work with each employee individually to assess the best solution for them, but to clearly communicate that attending meetings or other events is a requirement on occasion. Giving plenty of notice to allow people to rearrange their outside obligations will help.
The challenge for senior staff, of course, is how to effectively and efficiently manage a workforce which may be made up of office-based, remote and hybrid employees. It's important that each person feels included, and managers need to be alert to anyone feeling isolated or struggling in any way.
One way of doing this is by setting expectations upfront and reinforcing these regularly. To ensure the quality and output of work, this must be top of your list.
Beyond that, establish when are people available and how can they be contacted? How can you keep track of their working hours without making them feel that they're being monitored? How can you facilitate and support good working relationships with colleagues and team leaders? This doesn't just extend to professional communication through channels such as Slack or Teams, but also facilitating and encouraging those water cooler moments in a virtual environment such as a WhatsApp group.
Ultimately, communication is key, and asking employees how they want to be managed is a good idea. How often do they want to hear from you and how would they like you to get in touch? Again, you need to strike the right balance here, and having a culture where your team feel comfortable giving you feedback is invaluable to making sure you have an authentic environment where people feel supported.
A Good Hybrid Working Policy
If your company offers hybrid working to employees, it can be helpful to have a clear policy in place that outlines responsibilities and expectations on both sides of the relationship.
Another key point is how you define remote working. If they don't have to be in the office, can they be anywhere in the country, or must they work from their own home? It's an important distinction, and something you might want to think about if your staff deal with sensitive or confidential data.
Also include the requirements for their at-home office setup. The main cybersecurity threat is human error, so minimize this by having a standard requirement for how they access work servers (BYOB—bring your own device—has been common for some time, but is that appropriate?). This discussion should include what equipment do they need? How do you manage firewalls, accessing servers and using the internet? On top of this, you'll need to think about health and safety obligations, and how current policies may need to be adapted for the workplace. This includes computer equipment as well as the wider office environment.
The US Chamber of Commerce advises outlining the different working options right at the beginning. Critically, they also say you must "detail which employees are eligible for remote work. There may be specific jobs where remote work isn't an option, and the policy should explain why. For instance, some employees may need to be in the office to perform their jobs adequately."
How to Future-Proof Salesforce
The Salesforce solution itself is portable and flexible, which means that it's ideal for a remote or hybrid workforce. It effectively future-proofs itself, through its three releases during the year, each containing new features and products.
It's also fully customizable, so each user can configure it to suit their own needs—or more likely, recruit a Salesforce Developer to do that for them. Using cloud computing and integrating with other popular software and applications also help the platform to stay forward-looking and ahead of the curve.
Of course, the way for Salesforce to really future-proof itself is through the opportunities it provides for both its internal staff and those it trains and supports to work for end users.
The Trailhead learning portal helps to keep employees' Salesforce knowledge up to date and enables them to stay relevant and employable in a busy and competitive marketplace. It also contributes to addressing the tech skills gap, which has become even more of an issue since the pandemic.
Finally, a commitment to equality, diversity and inclusion makes a big difference in the longevity of your company and your ability to attract talent. Salesforce has made this a key pillar of its business and its approach, and those it partners with, so creating that culture within your own organization will make you a much more natural fit for those who are already a part of the Salesforce community.
How it relates to talent
For recent graduates and those in early-stage careers, flexible working is one of their top priorities. Many students completed their studies at home and online, and they're comfortable with this way of working.
Furthermore, they expect that their employers will offer hybrid working options, and, as we've seen from The Great Resignation, are much more comfortable with asking for this upfront, and walking away if the conditions offered don't match their own requirements.
This age group is also the most digital-savvy in the workforce, and view a career in tech as the ideal. Why? Because the younger generation want to feel that they're making a difference, and STEM is a way to do that. Pay and career progression are also, of course, attractive within the sector.
As we've seen, offering flexible working options is practical and doable with a little bit of forward planning, and being upfront about this makes your company an attractive proposition. However, once you've recruited the talent, you can't rest on your laurels. Work with them to support their needs and their ambitions. As we've seen over the last 24 months, people's personal circumstances can change very suddenly, and employers need to be flexible, responsive and supportive.
Offering flexibility leads to a happier, more motivated workforce who are better engaged with their employer and each other. Job satisfaction leads to increased productivity and efficiency, and lowers the likelihood of staff looking for fulfilling work elsewhere.
Ultimately, the world of work is changing, and keeping a handle on this will be essential to helping businesses to attract and retain talent. Our offices and cities may not quite be transformed into the dystopian visions that some floated midway through the pandemic, but there's little doubting that it has shifted considerably. Adapting to that in order to meet the demands of the modern workforce are a key tool in any Salesforce employer's armory.
Want thousands of Salesforce professionals at your fingertips?
---
Our candidate search allows you to sort pre-qualified professionals by skills, job title, location and much, much more.