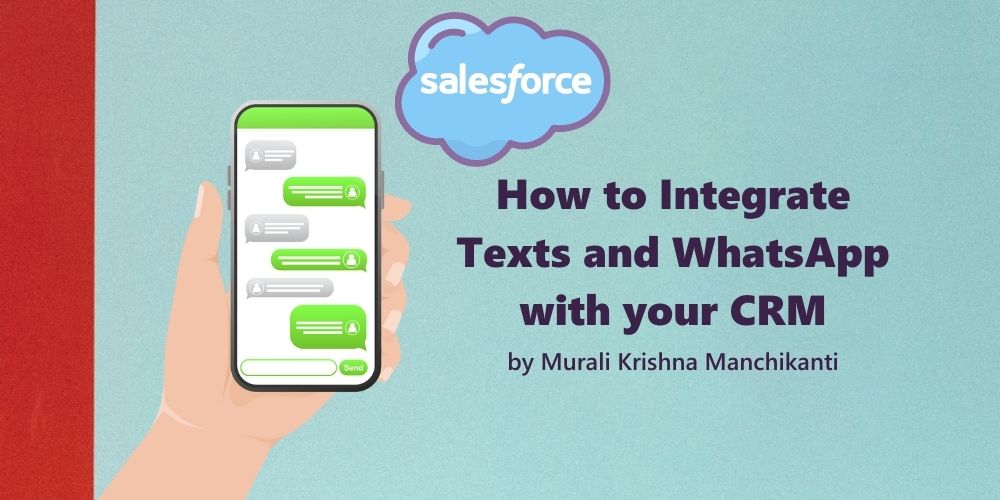 Your business has done an analysis and decided that they need to begin interacting with your customers in new and more engaging ways. You have decided that the best way to do this is to interact with your customers the way they're familiar with and use on a daily basis. One of the main channels your business has decided to use is text messaging and WhatsApp to reach your customers where they already spend a lot of their time.
In this article, you will learn a number of different ways to integrate SMS and WhatsApp messaging into your Salesforce Org. You will be able to assess the pros and cons of each method, and ideally learn everything you need to know to take the best approach for your business.
Why Should You Implement SMS and WhatsApp Messaging in Salesforce?
Both SMS and WhatsApp are personal channels that customers can use to maintain personal relationships with their friends, family, and colleagues. Both are used to communicate using an 'instant' message, and push notifications mean that people tend to receive messages quicker. Instant messaging platforms like SMS and WhatsApp also have a much higher response rate (often around 98%!) than that of older, more traditional communication channels like email, television ads, radio ads, or newspaper advertisements.
Because your business is contacting customers directly (ie one-to-one, or bulk messaging to a smaller subset of customers that meet certain criteria), your business can create a more personalized message. Personalization of communications is very important to a modern business, as you should be aiming not just to sell to your customers, but to imprint your business values in their minds and hearts and focus on a long term relationship with them. This is how modern businesses can create long-term customer relationships.
Not every single message needs to be written one-by-one either—when sending SMS or WhatsApp messages from Salesforce, your business can utilize templates that you can tweak for individual customers or groups of customers that meet specific criteria. For example, you could send out a generic birthday text message to your customer with a discount code automatically from Salesforce using a generic template. This is personalized, as your customer is receiving a birthday greeting from your business, but does not require a significant amount of business time to be used as it can be automated and templated.
Salesforce Text Messaging Integration Methods
The beauty of the Salesforce platform is that there are always multiple ways to achieve your business goals, and you can make the decision as a business to use the solution that best suits your individual needs. The reason behind your personalized text messaging and the features your business is looking for will differ greatly from other businesses and the way they want to approach text messaging, and as a result there are multiple different methods and offerings with a wide variety of functionality.
These options vary quite significantly: some options will require a larger amount of technical understanding, functionality and flexibility will vary from option to option, and the upfront and ongoing costs will change from one option to the next as well. These are all important factors that your business needs to take into account when making a decision that suits your requirements best.
SMS and WhatsApp Messaging Integration in Salesforce through AppExchange Apps
One of the key benefits to using a prebuilt AppExchange solution is that there is usually not a lot of setup required, aside from configuring the application itself. The heavy lifting has been done by the developers, and there are a number of valuable features at your disposal that have been built over time as new use cases showed up.
There are a number of solutions when it comes to using an existing, purpose-built AppExchange solution to integrate messaging into Salesforce. However, there are just a few AppExchange apps that support both WhatsApp and SMS channels at the same time. Let's take a look at some of them:
ValueText
ValueText is one of the leading multi-channel messaging apps for Salesforce. On top of offering SMS and WhatsApp messaging, ValueText also supports MMS, Telegram, and Facebook Messenger. ValueText supports the ability to send both one-to-one messages or bulk messaging to multiple contacts at once.
The app also offers powerful chatbots that your business can use to automate conversations. This way your customers can interact with your business at a time that suits them, without needing to wait for one of your agents to be online to do so.
The templates within ValueText allow you to use Merge Fields to dynamically populate up-to-date information from Salesforce and use it to construct relevant and valuable messaging that can be sent out through either SMS or WhatsApp, among other channels. Starting at just $5 per user per month, this solution has affordable plans for any organization.
360 SMS
Another popular option for sending SMS through Salesforce is 360 SMS app. Similar to other offerings, it supports the ability to also send and receive WhatsApp messages, among other platforms. The 360 SMS app also has voice features through CTI, supports conversational messaging, scheduled and bulk messaging, chatbots, alerts, and more. Pricing for the 360 SMS app $7 per month for its basic plan, while the WhatsApp package is priced separately.
SMS Magic
SMS Magic is a business messaging application that supports omnichannel messaging on both Sales Cloud and Service Cloud. It can also be installed from the AppExchange and offers similar functionality to the other tools listed in this article. SMS Magic starts at just $7 per month for its lowest pricing plan that includes SMS channel. For messaging through SMS and WhatsApp, their multi-channel plan is required. It's worth noting that SMS Magic also integrates not only with Salesforce but with other CRM platforms like Zoho.
Mogli
Mogli operates in a similar functionality to other SMS and WhatsApp messaging apps, but has a base price of USD $3,950 per year for US and Canada only for its Starter plan. Mogli offers messaging automation, Mogli Voice, to send audio files read with a human voice, a Text-to-Vote functionality, forms and surveys, global coverage, and unlimited users per license. It even includes the ability to respond to messages automatically when you are not there. Mogli app can operate on any standard or custom object, and it also works with Marketing Cloud, Pardot, and Omnichannel.
Option 2: Native SMS and WhatsApp Integration in Salesforce
Baked right into Salesforce is a native solution that your business can use to send text messages through SMS, and another that can be used to connect to WhatsApp, all without needing to customize the platform at all.
Setting Up the Long Codes for Salesforce SMS Integration
To set up the Long Code messaging service, you will need to either use a landline number that your business already owns, or you can apply for a new number to use through Salesforce.
The Configure Messaging permission is required to set up and edit Messaging Channels within Salesforce. You will need to prepare for a short delay while configuring your Messaging Channels, as you will need to put in a request with Salesforce.
To create your new Messaging Channel, follow these steps:
Head over to Setup and open Messaging Settings from Quick Find.
Click the New Channel button in the Channels section.
Click Start, then SMS, and download your Letter of Authorization so that you can apply to use your existing US or Canadian landline phone number in Salesforce.
Print out the Letter, fill it in and sign it, then start a new case with Salesforce Help. Attach the signed Letter of Authorization and provide your full Customer Legal Name and Customer Account Number. Click Finish when you are done.
You will get an email from Salesforce once they have set up the phone numbers you outlined and they have been enabled for Messaging within the platform.
Limitations and Considerations for Long Code SMS Messaging
Unfortunately, being able to use Long Code Channels in Messaging through the native Salesforce solution is a feature only available to customers in the US or Canada. Salesforce also only supports in-country messaging (ie. Canada to Canada messaging only, not US to Canada). If you require messages to be sent to another country, you will need to request a number from that country to be set up.
You also need to ensure that messages are limited to 140 bytes (approximately 160 characters) as anything over this limit will not be sent. It is also important to note that most non-English-based characters will often contain more data, resulting in lower character limit for your messages. If your message is over 140 bytes, it will be broken down (segmented) into messages up to 133 bytes, and this is limited to 6 segmented messages being able to send together.
Setting Up WhatsApp in Salesforce
There are two main steps when it comes to setting up WhatsApp messaging within Salesforce using native functionality. First, you need to configure your WhatsApp account within Facebook Business Manager. Once this is set up, you will have to email WhatsApp (WhatsAppEnablement@salesforce.com) and send them some information (Salesforce Org ID, Facebook Business Manager ID, and some additional relevant company details).
Secondly, you need to create text messaging templates to be used, and these will need to be approved by the WhatsApp Enablement Team. You will need to send through the details of the templates along with information about your Salesforce org. These templates can then be used by your users after they have been approved.
Limitations and Considerations for Native WhatsApp Integration
Your business can have no more than 250 phone numbers for WhatsApp, and each one will need to be approved before it can be used. The messages sent through the Salesforce WhatsApp integration can contain no more than 1,600 characters each, and the maximum size of files sent through WhatsApp cannot be bigger than 5MB. Stickers, Audio Files, Locations, and Contact Files cannot be sent through the WhatsApp Integration. Finally, threaded responses are not supported through the WhatsApp integration.
Option 3: WhatsApp and SMS Messaging Integration through Salesforce API
Your business may have more bespoke requirements when it comes to messaging from Salesforce through SMS or WhatsApp. If you are willing to invest in a larger upfront development cost, you can build your own functionality and integrate with an SMS tool or WhatsApp through the Salesforce API. The cost of sending messages through an API is likely to have a lower ongoing cost of message sent, as you will be paying only for the messages sent, and not for the overhead cost of the solution itself.
This option will also take a bit more time to set up than the native Salesforce configuration or AppExchange solutions. This option is best suited for businesses who simply cannot achieve their goals using one of the aforementioned integration methods.
Summary
There are several different routes to success when integrating SMS and WhatsApp functionality in Salesforce. The easiest option for most Salesforce customers would be to utilize one of the AppExchange apps such as ValueText, SMS Magic, 360 SMS, or Mogli. These solutions can be implemented quickly, will provide flexibility that can be customized for your specific needs, and you can rely on their dedicated support teams in case of any issues. If you prefer to handle the integration in-house and maintain the solution internally, then your team can consider native SMS and WhatsApp integration in Salesforce or creating a custom integration through Salesforce API. With these options, your organization needs to ensure that you have enough capacity internally to maintain such an integration in case anything goes wrong.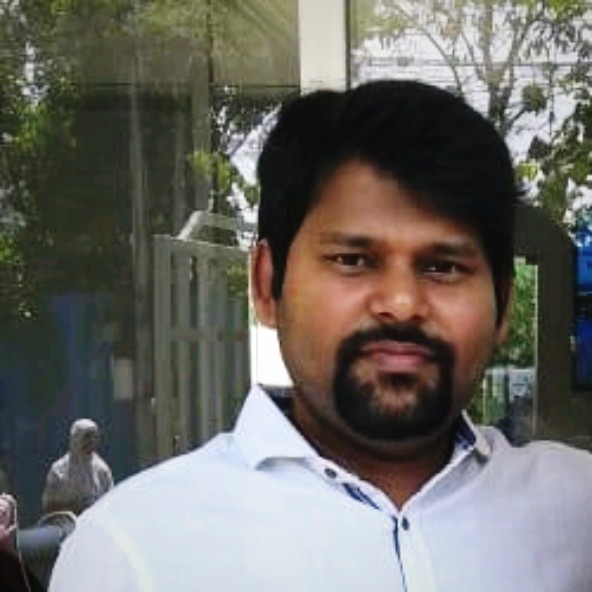 Murali is the CEO and Founder of ValueText, one of the top-rated Salesforce messaging apps that is used by many successful organizations in over 30 countries, including well-known companies like Yamaha, Fujifilm, and Legrand. Murali has 10+ years of experience in the Salesforce ecosystem in various technical and customer-facing roles.