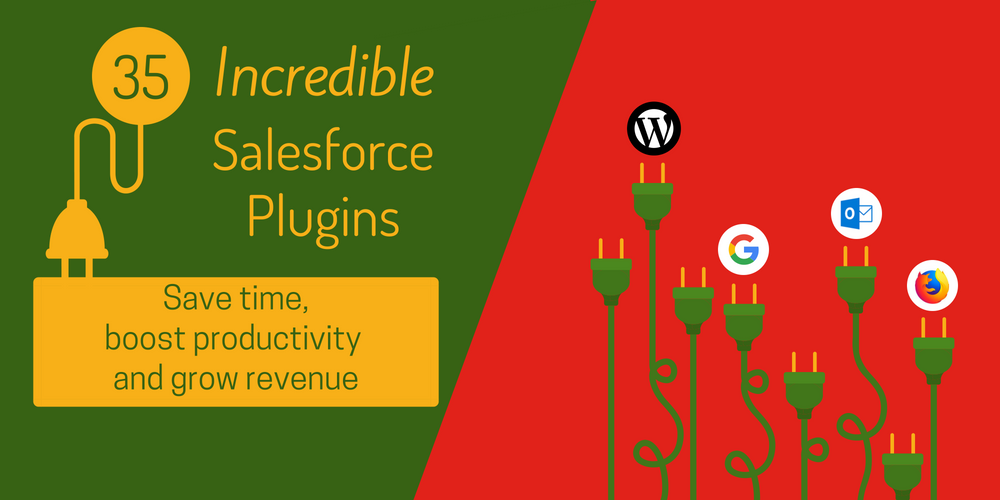 The depth of third-party solutions on the AppExchange means there's a vast range of Salesforce plugins to customize your user experience. Regardless of which browser you're using, your industry, or your budget, you can rest assured that there are plugins for Salesforce to suit your needs.
With Salesforce offering such refined solutions with its plethora of plugins, however, it can be difficult to distinguish which is the most appropriate for your business. To help you navigate the world of Salesforce plugins, we have put together a comprehensive list of the most-useful plugins for Salesforce that you and your business could utilize to save time and grow your revenue.
Looking to suggest a Salesforce plugin?
We're always on the lookout for the latest Salesforce plugins. Do you have a plugin you find particularly helpful? Let us know in the comments below, or 
contact us
 to see it added to this list.
---
This is a long list of Salesforce plugins and add-ons, so feel free to browse by section if you're looking for a particular solution:
---
Free Salesforce plugins
While it's true that there are plenty of premium, paid-for Salesforce plugins, some of the best add-ons are actually free to use, especially if you are looking for solutions for nonprofits or SMEs. Installing these plugins to your CRM can have an extremely positive effect on the running your business, providing a workable and budget-friendly alternative that will help your business grow and your team to be productive.
Opportunity Planning Wall – with this tool you can display any and all sales opportunities on a single virtual wall as cards. From there, you can filter, modify, and group them with ease according to your needs.
Free Sales Funnel – A Salesforce plugin that has been made with the sales team and its leaders firmly in mind, Free Sales Funnel creates a reporting system to monitor sales conversion rates throughout the customer journey.
Vaykay – If you need a simple way to keep track of your team's holiday requests, be it for half-days, single days or multiple days off, Vaykay is for you. Vaykay lets you view all time off requests within Salesforce, and make manager-level
Action Plans – Action plans is a plugin for Salesforce that creates reusable task templates that can increase productivity. Using Action plans, you can create templates for opportunities, contacts, leads, accounts and more.
Former Positions – Automatically tracking the changes to a connection's account and job title, Former Positions allows you to stay on the ball when it comes to important contacts. Not only that, but it can help you avoid clutter by removing anyone who no longer needs to be on your database.
Revenue-boosting Salesforce plugins
If you are using Salesforce for your business, it is likely that you are looking to improve your revenue. Thankfully, there is an abundance of plugins for Salesforce that have been developed for precisely that purpose.
---
Vaykay makes life easier for HR professionals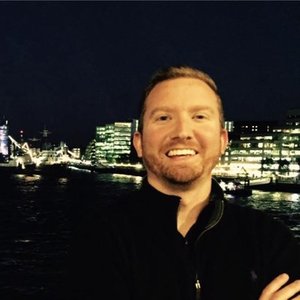 Justin Zimmerman
Justin Zimmerman, founder of Vaykay, was an HR specialist before moving into the world of application development, so appreciated the pain points of these professionals before servicing them with a solution.
"I worked in HR for several years, and the reason I built Vaykay was that I empathized with HR professionals who are faced with a lot of daunting tasks when it comes to tracking and monitoring, and validating their job. It requires all these systems and can be frustrating. In the past, you had to implement a full HR suite, which is a huge IT project. I knew there had to be a better way.
"Fortunately, I saw the potential of Salesforce and what it could do in a business. I wanted to help HR professionals make use of all of that data and the power of the platform, without the implementation being too taxing or requiring additional Salesforce resource in the business. The Vaykay app is business-ready and can be installed directly from the AppExchange, making implementation as simple as the click of a button."
---
Here are a few more of the best Salesforce plugins to increase revenue:
Clicktools – Using Clicktools, you can create surveys quickly and easily. These surveys can then be used to generate relevant customer feedback that will roadmap a more profitable future. Scripts and web forms are integrated directly into Salesforce for increased efficiency.
Pros Smart CPQ – A tool to streamline the CPQ (configure, price, quote) cycle, Pros Smart CPQ aims to shorten the sales cycle and increase revenue thanks to a user-friendly product configurator and an emphasis on collaboration.
Cloud Time and Expense – If you are looking for a Salesforce plugin to enhance your monitoring of time and expense data, then Cloud Time and Expense is an excellent option. With customizable expense and customer approval tools, and a strong focus on reporting, you will never lose track of important financial admin figures again.
Record Validation – One way to increase revenue is to improve data quality so opportunities are clearer. This tool formats and validates phone, emails, and addresses worldwide upon manual entry and in batch for the existing database.
Time-saving Salesforce plugins
The best plugins for Salesforce should help you to save time, streamline your business processes, and let you get on with the important matters at hand as quickly as possible. Here are just six of the best Salesforce plugins to maximize your time and efficiency.
Yesware – Thanks to Yesware, you can track all of your sales activities in real time. Data is automatically logged as a matter of course, so every email sent, received and opened is tracked. Yesware will also show you when an attachment has been downloaded or viewed, so you can immediately see just how effective your email campaign has been.
ActionGrid – Bringing the sensibilities of Excel into a Salesforce instance, ActionGrid uses the simplicity of spreadsheets to great effect. The ability to see and edit all of your data from a single grid, not to mention batch adding, emailing, filtering and updating, makes ActionGrid stand out.
DocuSign Electronic Signatures – A handy plugin for Salesforce that many won't realize they need, DocuSign Electronic Signatures lets you sign and send documents on any device, anywhere and any time.
---
Have you tried using Salesforce Inspector?
Completely free to download, Salesforce Inspector is a browser extension (Chrome and Firefox) that allows you to view field details, import and export operations from the record detail page in Salesforce. This means you can instantly inspect data and metadata on top of the Salesforce User interface, which is a massive boost to productivity.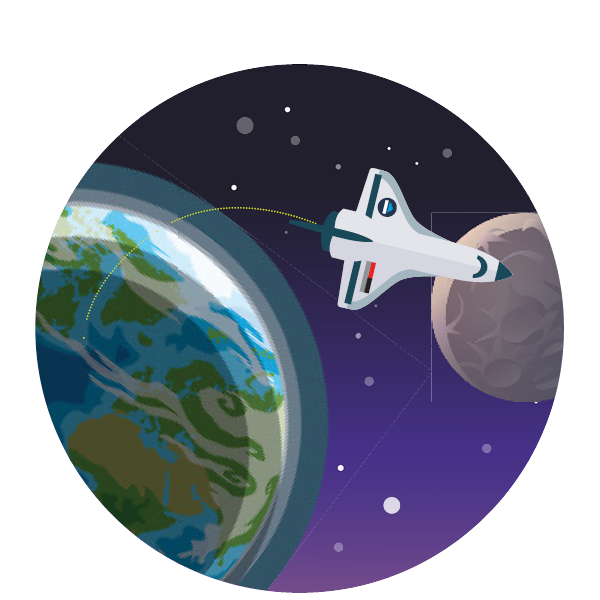 ---
Emma Email Marketing – Featuring drag-and-drop design tools, Emma Email Marketing is a fantastic tool for increasing productivity when it comes to using email. Features such as auto-responding and A/B/C subject line splitting are included, and it boasts a hugely impressive delivery rate of 99.2%.
Musqot – A single app that brings together tools for budgeting, planning, and analysis to maximize the effectiveness of marketing activity. You can also import your social media and CRM statistics into Musqot to gain a better understanding of the ROI your marketing is yielding.
Drawloop Document Generation – Create documents in Salesforce using Microsoft Office and PDF files with Drawloop Document Generation. Merging data from Word, PowerPoint, Excel and more into a single, easy-to-view template couldn't be easier.
Duplicate Check – This tool finds and merges duplicate records within and across any object, and you can set prevention on each entry point without blocking. It's 100% native to Force.com, so requires no external hosting, and no data transfer whatsoever—it all happens within the safe walls of Salesforce, so no need to worry about data security.
---
"According to Gartner, bad data is the number one reason organizations fail to meet their goals. According to our research, an average of 20% of leads and contacts are duplicates. Deduplication is mandatory to enable a great user experience and effective marketing, sales and support efforts. Duplicate Check works natively in Salesforce to clean your existing database of duplicates and prevent new duplicates from coming in.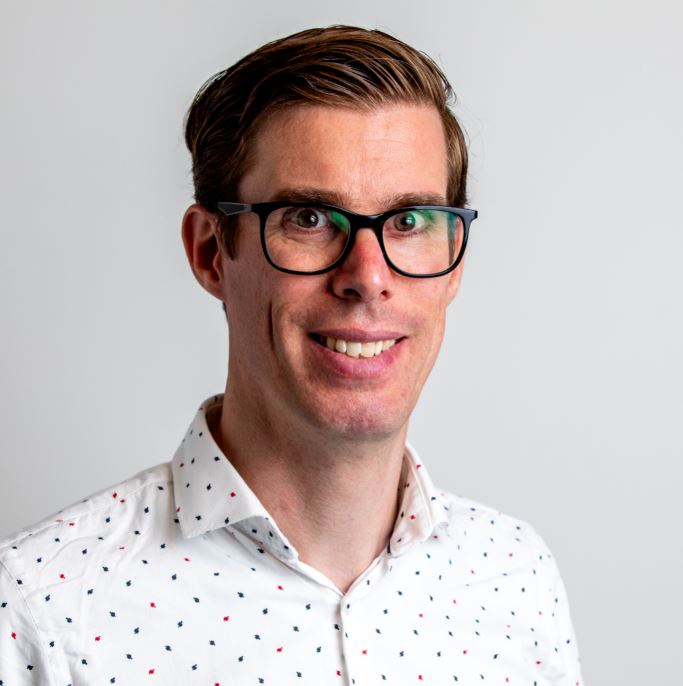 "We are seeing clients reducing their lead scrub time by a factor of 10. In another case our automated duplicate prevention merged 40% of thousands of new leads per week with existing contacts."
Gijs Hovens from Duplicate Check
---
Salesforce plugins and extensions for Chrome
If your business uses Google's Chrome browser with Salesforce then here are some Salesforce plugins that you will need to save time and improve productivity.
Column Copy – Column copy will allow you to copy HTML tables from Salesforce (such as metadata, report data and lists) and export them into formats and external programs such as Excel.
Salesforce ID Paster – By using this plugin for Salesforce, you can redirect the current Salesforce page to another using just the SFID on your clipboard; it's as easy as a keystroke.
Salesforce Hotkeys – Simplify the way you work by adding custom hotkeys (or keyboard shortcuts), to your Salesforce record page to match frequently used operations.
ID Clipper – Copy out the Salesforce Record ID from any Salesforce URL Record page with ease.
Salesforce Admin Check All – Enhance your Salesforce setup pages by adding the ability to 'check all' checkboxes in your lists. Efficiency comes from not having to make manual selections, a task that often takes up valuable time.
Link Clump – Use your mouse to drag selection boxes around links with Link Clump. This Salesforce plugin will let you open content as new tabs or windows, add to clipboard, or save to your bookmarks, actions which are especially useful when mass updates need to be installed and you need access to multiple tabs.
Salesforce Select All FLS – A useful yet relatively small plugin, Salesforce Select All FLS is fairly self-explanatory. Salesforce admins can use it to select all relevant checkboxes with one click.
Record & Metadata Comparator – With just four clicks, this plugin will let you compare object metadata and its recorded values in Salesforce. You can also view any deviations for analysis.
Salesforce plugins for Firefox
Of course, not everyone uses Google Chrome. Mozilla Firefox is also incredibly popular and, as you would expect, that means there are plenty of Salesforce plugins for Firefox to improve the user experience.
ORGanizer for Salesforce – One of the Salesforce Plugins for Firefox that aims to streamline and simplify the user process, ORGanizer for Salesforce lets you store frequently used accounts with basic encryption. It is also possible to login an account on a new tab, even in incognito browsing mode, change an ORG tab and title to a custom value, and use the Quick Link tool to find your most used Salesforce links faster.
Salesforce Credentials – Using Salesforce Credentials, you can manage, add, edit, or delete Salesforce credentials within your Firefox tab. Every credential can be given its own color code, allowing you to work on multiple instances at once, while collaboration with colleagues is encouraged thanks to easy importing and exporting to the clipboard.
Salesforce Quick Search – Another of the Salesforce plugins for Firefox that can improve workflow and productivity, Salesforce Quick Search adds an advanced search tool in the side navigation bar on set-up pages. Start typing the code component that you wish to view into the quick search bar and an auto-complete suggestion will find it for you and provide a link.
One Click Salesforce Login – One of the simplest Salesforce plugins for Firefox, One Click Salesforce Login does exactly what its name promises.
Salesforce plugins for Gmail
Email is an essential part of the seller's toolbox. Whether you use Gmail or Outlook, there are several options when it comes to integrating email with the Salesforce platform.
Gmail to Salesforce – A straightforward Google plugin that instantly integrates your Gmail inbox into Salesforce. A button is added to your Gmail to make attaching emails (received or sending) to Salesforce objects easy.
Salesforce Lightning for Gmail – One of the best Salesforce plugins for email clients, Salesforce Lightning for Gmail is a more advanced tool. Productivity can be increased due to Salesforce's ability to harvest additional information from your emails. You can also create new records in Salesforce without having to switch between programs. Copying essential data, such as emails, attachments, and calendar objects to Salesforce is simple, and can be tagged as custom objects, opportunities, or cases.
Salesforce Outlook plugins
Outlook is a crucial communicative tool, and integrating Salesforce with this Microsoft email client could save valuable time. Here are the best Salesforce plugins for Outlook to make that a reality.
Salesforce for Outlook – As with the Gmail equivalent, Salesforce for Outlook is a simple plugin. Once installed, it will automatically sync email, contacts, tasks and more between Salesforce and Outlook. It will also let you view Salesforce leads and contacts that relate to your Outlook address book.
Salesforce Lightning for Outlook – A cloud-based alternative to the standard Salesforce Outlook Plugins, Salesforce Lightning for Outlook also lets you experience Salesforce within Outlook, but without the need to install software. Searching and creating Salesforce records is made simple, and you can add emails and appointments to your Salesforce records with a single click, while Salesforce Templates make creating emails a quick task.
SmartCloud Connect – Being able to synchronise emails and calendar events from your primary email tool with Salesforce can be extremely challenging; at least, if you don't use SmartCloud connect! One of the tool's case studies details how a satisfied client was able to sync 110,000 emails and 27,000 events with Salesforce, saving 761 days of work for the sales team. Pretty impressive!
Salesforce plugins for WordPress
As Salesforce is the world's leading CRM platform and WordPress is the most-used content management system, it makes sense to integrate the two as best as possible using Salesforce WordPress plugins. Here are the Salesforce WordPress plugins that you need to achieve the perfect balance.
WordPress-to-Lead – If you are a small business using WordPress as your web platform, then you would usually have to copy and paste leads over into your Salesforce instance. Thanks to WordPress-to-Lead however, you can now automatically add customer and contact details into your Salesforce CRM, saving time and effort.
Object Sync for Salesforce – Using Salesforce WordPress plugins like Object Sync, you can sync and map data between WordPress content types (posts, pages, users, or custom content) as well as Salesforce objects. It also lets you assign Salesforce objects to be updated as necessary when the corresponding WordPress data is saved and vice versa.
WordPress WooCommerce Salesforce Connector – If your business is in the retail sector, then there is a chance that you use the WooCommere platform alongside WordPress and Salesforce. This plugin for Salesforce allows integration across the three programs with ease, offering real-time, bi-directional syncing. This means that all of your categories, users, orders, and products in WooCommerce are automatically transferred to Salesforce.
Did we miss any? Let us know!
Salesforce is a growing technology, with ISVs persistently developing new plugins and add-ons to expand the functionality of the Salesforce platform. With this list, we intend to present the latest and most-effective plugins for Salesforce, but please feel free to suggest your own if you think there is a solution we've missed. Send us your suggestions via email, or leave a note in the comments below.