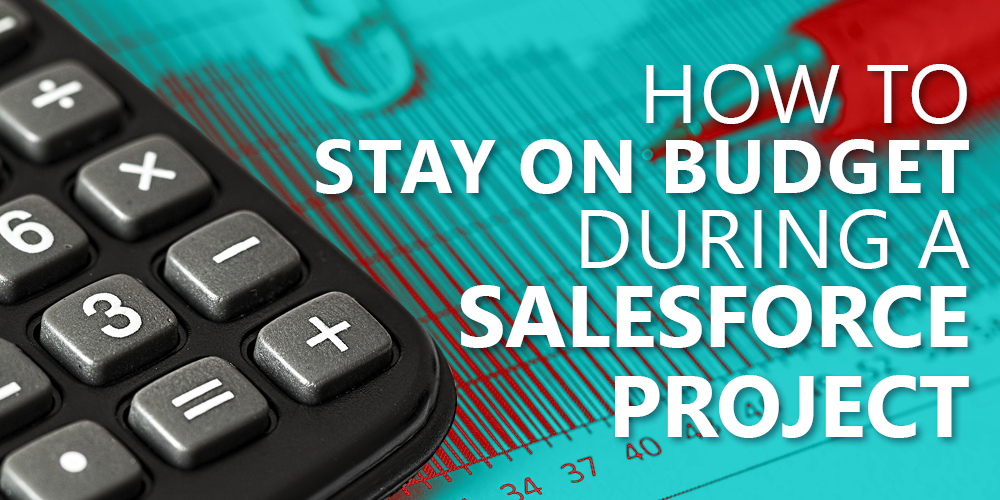 There isn't much that can strike fear into the heart of high-ranking corporate executives quite like a major software implementation.
Digital transformation is a revolutionary and increasingly essential undertaking for businesses of every size and shape. The payoff can be enormous—streamlined processes, improved productivity, boosted profits—but the execution is often fraught with challenges.
The stakes are high, and more often than not, implementation isn't cheap. The average IT project runs 45% over budget, eating into ROI and severely denting the software's chance at being perceived as a valuable tool for the business.
To give your Salesforce project the best chance of success, you need to keep a tight grip on the reins throughout its implementation—and that includes keeping your budget in check.
Budgeting for a Salesforce project: 3 key things to account for
Obviously, you'll already have factored in the hard and fast costs of implementing Salesforce, like the cost of the software itself—it's often the hard-to-quantify costs that end up stretching your budget past what you're comfortable with.
From late-stage additions to your to-do list, to extra staffing resources, there are countless ways that your Salesforce project could slip into the red. To help combat budget overages before they become an issue, remember to make space in your financial plan for things like:
1. Implementation services
Whether you engage a Salesforce partner or utilize freelance consultants, bringing in experts who'll help you implement Salesforce is likely to be your most significant outlay (aside from the licenses themselves, perhaps).
The cost of implementation services will vary massively depending on your organization's needs, and whether you're going for a quick start implementation or a more complex roll out involving migration from legacy systems and customization.
Even if you don't work out a fixed price deal for these services, you'll likely get a rough estimate of how much it'll cost. A reputable partner will be able to use their experience to give you a pretty accurate quote, but it's always a good idea to build a bit of a buffer into your budget for services; even the most thoroughly planned projects can be faced with unexpected costs.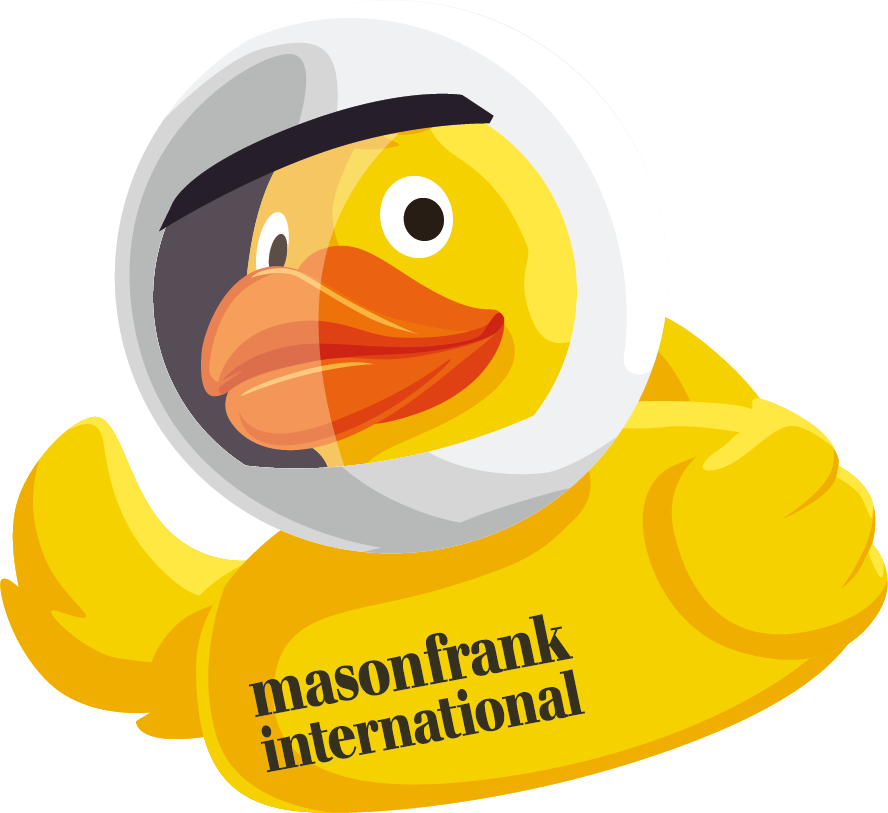 Not sure where to start?
Mason Frank can connect you with an expert Salesforce consultant to assess your project. Our free candidate search database is full of these experts.
Mason Frank CFO Lewis Miller is well-acquainted with budgeting for big transformational projects: he recently oversaw the firm's own massive Salesforce implementation. "Your plan should incorporate an element of an overrun expectation," he recommends. "Most projects overrun, but most business cases don't account for it."
Disclosing your budget to your implementation partner might seem counterproductive to negotiating a price, but it can help them give you a more realistic idea of what services they can offer you, and in what kind of timeframe.
"If you are using a systems integration partner, getting the right partner is critical. I have seen often businesses go with the cheaper option only for it to cost more in the long run due to overruns. I'd also say, the more you can hook your SI partner into a risk and reward model, or a fixed price model, the better because now they've got a vested interest in achieving that budgetary outcome for you."
2. Customization and AppExchange purchases
Salesforce is a massively flexible platform, and can be tailored extensively to better meet your organization's needs. Whether through development means, or by adding bolt-on apps and services available through Salesforce's AppExchange, there are plenty of ways that you can make Salesforce your own.
If you're migrating from an older legacy system and have customizations that you want to replicate in Salesforce, or if you have a specific need that Salesforce doesn't meet out of the box, then you need to set money aside for customization.
Many AppExchange services are reasonably cheap, or even free, so do some research into what kind of customizations you might need before you start implementing. Of course, engaging with a Salesforce Developer for the more technical, code-heavy development tasks will be more costly, but can be really valuable in the long run.
3. Training
The majority of failed CRM implementations flop because of a lack of user adoption; even the most fantastic bit of software in the world is a waste of money if no one's using it.
Encouraging your employees to get on board with Salesforce—and making sure they have the training to be able to use it—is paramount to the success of your implementation.
A CRM isn't a magic bullet. It's not going to solve your organization's problems and boost revenue all by itself—it exists to make its users' jobs easier and their time more productive. It cannot bring any value into your businesses if your people aren't embracing it.
You don't want to fork out for a quality implementation only to have your ROI crash and burn because your staff can't (or won't) use the software, so don't skimp on training. Speak to your teams, work out how best they learn, what they need to know, what skills gaps you need to fill, and design a training scheme that's as tailored to their needs as possible.
How to stay on budget during a Salesforce project
Gather requirements early on
Scope creep is common, and costly. Unless you have some kind of CRM crystal ball, you can't foresee every additional need or issue that might rear its head once you get the ball rolling. But the more thoroughly you plan before you begin, the less chance there is that something will crop up during the project that will call for more funds.
A key part of your planning should be consulting every department and team that's going to be using Salesforce, finding out what they need to do their jobs better, and making sure you've at least attempted to work all of these requests into your project plan ahead of time.
"It's never possible to get your requirements 100% right up front, but the more complete you can make them, the less likely you are to be faced with surprises as you journey through the project."
Lewis Miller, Chief Financial Officer at Frank Recruitment Group
Learn how to gather requirements for Salesforce projects.
It's just not possible to build a system that caters to the needs of every user, but by doing your due diligence when gathering requirements, you can acknowledge and address them before you start work. Map out exactly what needs to be included in and achieved by the new platform, and try and keep that vision as ironclad as possible. That way, you can be sure no one will pipe up halfway through with a new request.
Your consulting partner will likely draw up a statement of work, which defines the project's scope. This declaration will cover what needs to be delivered, when, and by who, as well as timelines and other promises your partner makes to your business. Your statement will form the basis of how much resource and how many billable hours your partner needs to allocate to your project, so make sure it's as airtight as it can be; making substantial changes or additions to this document later will cost you.
"It's never possible to get your requirements 100% right up front, but the more complete you can make them, the less likely you are to be faced with surprises as you journey through the project," says Miller.
"If you don't engage the right people early on, you might miss vital requirements: it's all about preventing scope creep, which is the biggest threat to achieving budget performances."
Appoint (or hire) a dedicated project manager
"Having a great project manager and a robust regime of governance in place can go a long way toward keeping your budget on track," advises Miller.
A project manager will be responsible for keeping track of your implementation, delegating tasks, and acting as an intermediary point of contact between your stakeholders and users, and your implementation partner or consultants.
If you can find someone who meets this criteria internally, great. Provided their involvement won't impact other areas or leave you shorthanded, an in-house resource can bring proprietary business knowledge and an understanding of how your organization works to the table. If you simply don't have the bandwidth to assign a member of your team to the project manager role, then consider outsourcing it.
Bringing in a contractor on a short-term basis can help your project stay in lane, and having an experienced PM on your team who can help prevent inflation of costs could be a fantastic investment in the long-run; provided you can find a contractor with the right set of skills for the task. "A strong PM will drive the project forward and help troubleshoot issues on a daily basis," notes Lewis, "so it's essential to find one with project experience and industry knowledge that reflects your needs."
Think about who would fill this role ahead of time, so you can factor in hiring contractors if necessary.
Use contractors as a cost-effective solution to short-term needs
Flexible resources are often essential to a Salesforce project. If you need skills that your partner doesn't currently have on their bench, or just need a little extra muscle on a more cost-effective basis, then this is the way to go.
This is equally good advice for after you go live too. Once you have your Salesforce system up and running, you might need people on hand full-time to help you get the most out of it. Exactly who you'll need on your team really depends on the size, needs, and budget of your business, and how you plan to use the platform going forward.
You may need an administrator, someone with experience and technical Salesforce skills to help keep the system operating in peak condition, generate reports, and direct best practices, but even they may not need to be a permanent fixture.
If you're a midsized organization, you're also unlikely to need a Salesforce developer on board full-time. Again, this is another situation where it would be a good idea to utilize contractors on an ad-hoc basis to help you maximize your Salesforce usage without breaking the bank.
Free Candidate Search
Looking to build your Salesforce team?
---
Browse our bank of fully qualified and vetted Salesforce talent.
It's completely free.