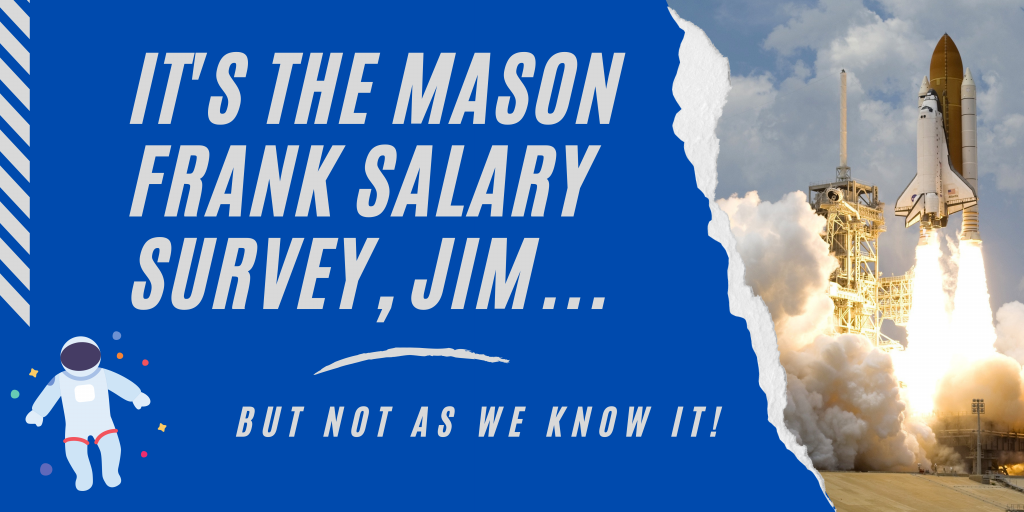 The Mason Frank Salesforce Salary Survey is being transformed this year, and we need your help to put it together! Featuring a wider range of content than ever before, the report is being re-branded ahead of its latest release and will now be known as the Mason Frank Careers and Hiring Guide: Salesforce Edition.
Published annually, this will be the eighth year we have compiled it, in what looks to be a pivotal year that has changed the future of work forever. However with the survey now open, to make it as accurate as possible, we need your help. As always, we're extremely grateful for your time, so we're also throwing in a $500 Amazon eGift card to one lucky survey respondent. This report will be published at an important time for tech professionals around the world.
The global pandemic has seen our working lives flipped almost beyond recognition, as kitchen tables have been transformed into offices, digital infrastructure became business-critical and employee engagement became a vital part of business success. But what will its legacy be?

Whether your organization are moving fully remote, embracing a hybrid solution or are going back to business as usual, we want to hear from you. Prior to Covid, 38% of professionals didn't work remotely at all—as the new normal approaches, how does that look now?
And in last year's survey, 77% of respondents held at least one Salesforce certification. Have you spent the extra time this year with your nose in the books studying harder, or have you used it to get some all-important downtime instead?
Has your company embraced Salesforce's role in its success, or has it bucked the trend and moved tech even further down its list of priorities? Have the products you've used changed in the process, and are you happier or less engaged as a result? Let us know!
No matter how far into your Salesforce journey you are—whether you're studying for your first Trailblazer badge or worked from Marc Benioff's apartment with him ahead of the product's initial launch way back when—your input is vital.

With your help, we'll be able to continue to provide the most comprehensive resource for Salesforce professionals around the world. The Careers & Hiring Guide covers everything from employee satisfaction to salary expectations, as well as platform trends and the latest on certification.
The aim is to provide the most in-depth snapshot of the thoughts and feelings of those working in the Salesforce ecosystem, and as we're seeing change on a level that is almost unrecognizable, your input has never been more important.
By taking part, not only will you help give your peers a better idea of the ecosystem they're working in, but you'll also be entered into the prize draw to win a $500 Amazon eGift card. Not bad for 15 minutes of your time!
You'll also receive a copy of the guide in your inbox ahead of the official launch, should you wish, but even we can't sell that ahead of winning five hundred dollars!
The 2020/21 Mason Frank Careers and Hiring Guide: Salesforce Edition survey is open now.
---