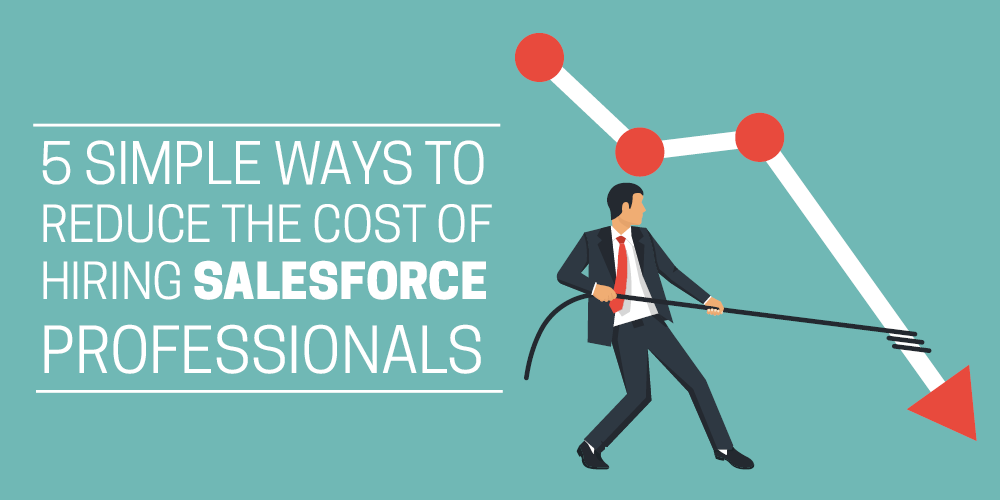 Whether a recent development in your business has highlighted the need for an extra staff member, or you finally have the budget to facilitate a much-needed expansion of your Salesforce team, talent acquisition can be expensive in the wrong hands.
When hiring, it isn't simply another annual salary being added to your wage bill. There are several costs associated with the initial candidate sourcing, screening, interviewing and onboarding process that may seem unavoidable, but can be mitigated with proper planning.
Here are five simple ways to reduce the cost of hiring Salesforce professionals:
We could always handle your talent search for you! Click here to upload your job, and we'll start connecting you with the best talent on the market today.
1. Set up a referral scheme
Whether your organization is large or small, each role underneath the Salesforce umbrella carries its own specific traits and expertise, and these can be challenging to pin down. However, the likelihood is that the Salesforce or development professionals already working within your organization will have a reasonable talent network, either through relationships established in previous workplaces or through online communities. It makes sense to look here first before launching a full-scale talent search.
A great way to incentivize your employees to put people forward from their network is to set up a referral scheme. A traditional referral scheme will offer a cash or gift card reward to employees who recommend high-quality staff. After the new hire is successfully onboarded, the referrer will receive their bonus. You have a new member of staff, you've saved money on advertising the vacancy and sourcing candidates, and your existing staff feel that their opinion and professional judgment is valued.
2. Establish a corporate careers site
Advertising your job vacancy will always carry the issue of visibility. This is why job boards are so successful—the number of candidates who browse job boards on a daily basis, even those coming from Google searches, means it can be worthwhile to pay for your job to be advertised to the masses. The problem is that this can be expensive and doesn't guarantee a high caliber of applicant, so is a risk in terms of ROI.
If you're simply looking for a place to list your job vacancy publicly, you don't have to pay for a job board. Either establish a separate section of your company website, or even a dedicated careers subdomain, and use this to host all job vacancies across your organization.
Not only does this offer an easy way for candidates to apply, never having to leave your website to do all the necessary research and admin work, but you may even benefit from your vacancy being picked up by Google anyway. The new Google jobs panel aims to list all relevant and recent jobs to a candidate's search query, making it easier than ever to find an audience for your job opening.
---
Ask the experts: the cost of good HR
While often something discovered after the fact, potentially one of the priciest elements of bringing in staff is getting your onboarding processes wrong! Fortunately, we've spoken to HR experts Peninsula for requirements and best practices when making a hire.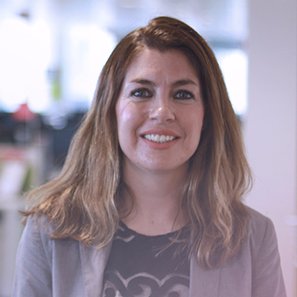 Kate Palmer
Associate Director – Advisory at Peninsula
"Employers must provide all new employees with the documentation they will need to successfully undertake their role. This varies from information that companies are legally required to distribute, to additional content that is crucial for the ongoing training and integration into the company of the new members of staff."
---
3. Source candidates on social media
It goes without saying, but the networking potential of social media has made it easier than ever for employers to connect with candidates. While your company social accounts may not have the most robust or relevant social following for advertising a technical Salesforce vacancy, this is not something you have to rely on.
Tracking relevant hashtags for the sector, technology, and role in which you're recruiting can be a great way to get a measure of what candidates are looking for. You may even locate the perfect employee via this medium!
The culture of Salesforce is very much community-oriented, and the user base is encouraged to connect and share platform knowledge with peers on forums and social media. This means there is a high volume of Salesforce professionals who are visible on Twitter, Facebook, and LinkedIn. Why not try searching some of the following hashtags to see if you can find any relevant candidates:
#Salesforce — Generic technology hashtag.
#Trailhead — Salesforce's online learning platform, often used by candidates looking to upskill.
#Trailblazers — A hashtag for Salesforce professionals upskilling via Salesforce Trailhead.
#AwesomeAdmin — The hashtag for the Salesforce Admin community.
#SalesforceDevs — The hashtag for the Salesforce Developer community.
#ClicksNotCode — A homage to Salesforce's no-code architecture, often used by technical staff.
#Askforce — A hashtag that professionals use when asking a technical or functional question to the wider Salesforce community.
#DF19 or #Dreamforce — Salesforce's flagship technology event, attended by around 180,000 professionals. Events are a great way to network with candidates and find out who is looking for new opportunities.
#SalesforceWorldTour — A Salesforce event that pops up in different locations around the world and is just as useful as Dreamforce for candidate sourcing.
4. Search LinkedIn using Boolean
LinkedIn is incredibly powerful for candidate sourcing, but only if you use it correctly. As with most search engines, the platform centers around keyword searching, but there is a science to phrasing your searches that can have a great impact on your success.
Boolean search involves combining keywords with the operators AND, OR, and NOT, or using quotation marks around text that you want to be matched exactly in your results.
AND searches allow you to see results that include all keywords you've searched.
OR searches allow you to see results that include one or more keywords you've searched.
NOT searches allow you to exclude certain keywords from your results.
So to find a junior-level Salesforce Developer (sometimes described as a programmer) with no management experience, you may wish to search:
Salesforce AND developer OR programmer NOT manager
Sourcing candidates directly in this way can save you a lot of money on talent acquisition.
5. Work with a recruiter
While sourcing candidates independently can be a great way to cut down on expenses, you also have to consider the dedication of time this will require from different departments, and whether the end justifies the means. On the flip side, advertising your vacancy on a job board doesn't guarantee high-quality applicants, but can often be expensive.
Working with a recruiter is a great way to guarantee a high-caliber candidate while also benefiting from the visibility of a job board. You'll be assigned a dedicated account manager who will oversee your talent search, acting as your primary point of contact throughout the candidate sourcing and interview process. What's more, recruiters often have agreements with multiple job boards, which will work out far less expensive than you working with multiple job boards separately.
Recruitment is a complicated process and should not be taken lightly, but by implementing these best practices, you can reduce both the time and cost of hiring Salesforce professionals while mitigating the disruption to business as usual.
Mason Frank's huge pool of pre-screened Salesforce talent means we may already have the ideal candidate before we even advertise your job vacancy, minimizing the time it takes to find your perfect hire.