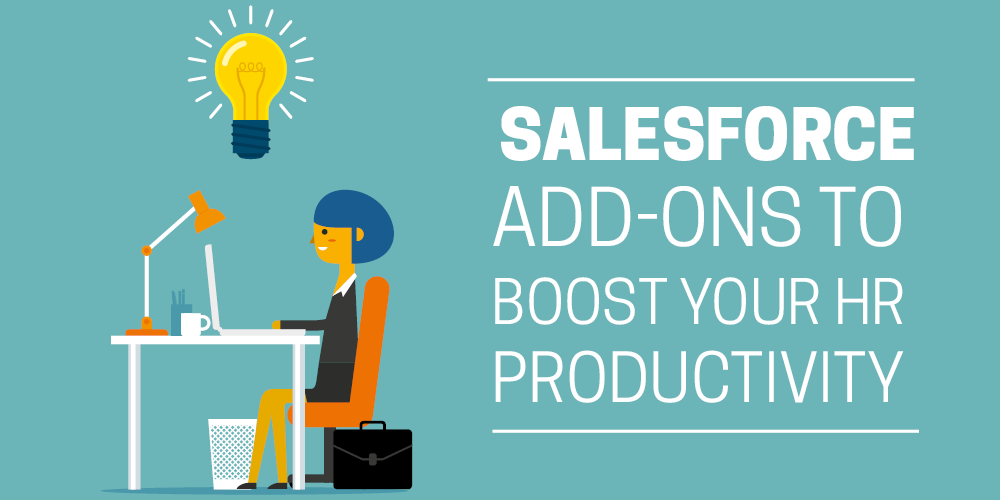 Everyone loves a fancy Lego set. You spend hours building your medieval castle, and when it's finished, you feel like you could play with it forever—but the beauty of Lego is that there's always scope to do more.
Maybe you could add a moat, put a few canons on your outer walls, build a landing platform for a rocket ship. The world's your oyster. 
Salesforce is kind of like a fancy Lego set; it's an incredibly comprehensive CRM platform right out of the box, but thanks to its customizable nature, there's really no limit to what users can do to develop it.  
Salesforce's official marketplace for third-party apps, the AppExchange is packed with bolt-on software that will add new features across Sales, Marketing, Finance, HCM and beyond. To date, there are more than 3,500 apps ready and waiting to help you do more with your CRM, and many of them are actually free. 
There's no shortage of specialist apps for HCM, so if you're looking to supercharge your people management operations, here are a few of the top HR apps available for Salesforce. 
Best Salesforce add-ons for Payroll
1. XCD HR and Payroll Solution
Edition Compatibility: Enterprise and up
Paid/Free: Starting at $6 USD per user per month 
Touting itself as the only all-in-one Salesforce app for HR and Payroll, XCD HR and Payroll Solution does a little bit of everything, from hiring and employee performance management to timesheets and benefits.
Intended for growing organizations with upwards of 250 employees, the app lets businesses start off with core features, and offers the ability to add more functionality as and when it's required.  
XCD HR and Payroll also includes features for employee and manager self-service, project time tracking, and the ability to automate workflows. Plus, it's HMRC compliant for users in the UK. 
2. BiznusSoft HR
Edition Compatibility: Enterprise and up
Paid/Free: Starting at $5 USD per employee per month 
BiznusSoft HR is an all-inclusive HR solution, providing core HCM modules to fit businesses of all sizes.  
The app features three levels—Core, Advance, and Total—so organizations can choose the right modules to fit their needs, including performance, recruitment, benefits and payroll management. 
Built to work on a plug-and-play basis, BiznusSoft can also be customized, and supports integrations with other payroll and benefit management platforms. 
The app can also help ensure compliance with both global policies and local regulations.  
If you're interested in learning how to staff the implementation of a new product or solution, contact us for a free recruitment consultation.
3. Mobile Time Tracker
Edition Compatibility: Professional and up
Paid/Free: Starting at $5 USD per user, per month 
The first step to accurate payroll is having accurate timesheets, so an add-on that helps you manage, approve, and report on man hours is crucial.  
Mobile Time Tracker is a time-tracking app that does just that. It can be used on mobile, the web, or via the Salesforce app. It also has apps for non-Salesforce users too, so you can pull all your timesheet data into one place without having to roll Salesforce out for all potential users, making it ideal for sub-contractors. 
Through the app, both individual employees and whole teams can clock in and out, check in during on the job travel, and add GPS locations, photos, and notes from jobsites.   
Useful for keeping an eye on who's working what job and where, managers can also approve timesheets, get real-time insight into overtime, vacation, and PTO, and get greater control over labor budgets.  
Best Salesforce add-ons for Expenses 

4. Time&Expense Plus
Edition Compatibility: Enterprise and up
Paid/Free: Starting at $999 USD per 10 users, per year
Time&Expense Plus is a pretty comprehensive platform for all things time, pay, and expenses if you like all your features to be rolled into one neat little package.  
Timesheet and expense management, reimbursements, project planning, multi-currency support, and vacation tracking can all be accessed across numerous devices, making it easy to accurately log and monitor time and spend.  
Credit card statements can be imported, and time and expense reports can be securely exported to customers for approval through customizable PDFs.  
The app also packs in extensive reporting and alert features to help users keep a close eye on their chosen metrics, and tighten up their budgets. 
5. Vaykay
Edition Compatibility: Enterprise and up
Paid/Free: $5 USD per user per month 
Vaykay is a native app offering self-service vacation and expense management for employees. Everything from requesting vacation time and automating approvals to submitting receipts can be done through Vaykay's intuitive interface.
The app provides time tracking on a granular level, with employees able to request vacation or out-of-office time down to the minute. Requests can be authorized or rejected using automated emails, and vacationers can export their approved time off to their Google, Outlook, or iCal calendars.
It's also compatible with Salesforce Lightning and the Salesforce mobile app, which allows users to snap photos of receipts and automatically attach them to expenses.
From a manager's perspective, Vaykay gives a clear overview of employee requests and scheduled time off, and related expense receipts can be tagged and linked to the relevant opportunities, making it easy to see how much landing each deal is costing the company.
---
Vaykay makes life easier for HR professionals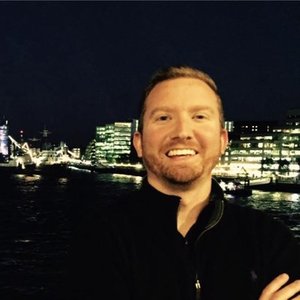 Justin Zimmerman
Justin Zimmerman, founder of Vaykay, was an HR specialist before moving into the world of application development, so appreciated the pain points of these professionals before servicing them with a solution.
"I worked in HR for several years, and the reason I built Vaykay was that I empathized with HR professionals who are faced with a lot of daunting tasks when it comes to tracking and monitoring, and validating their job. It requires all these systems and can be frustrating. In the past, you had to implement a full HR suite, which is a huge IT project. I knew there had to be a better way.
"Fortunately, I saw the potential of Salesforce and what it could do in a business. I wanted to help HR professionals make use of all of that data and the power of the platform, without the implementation being too taxing or requiring additional Salesforce resource in the business. The Vaykay app is business-ready and can be installed directly from the AppExchange, making implementation as simple as the click of a button."
---
6. Timesheet
Edition Compatibility: Enterprise and up
Paid/Free: Starting at $10 USD per user per month 
Timesheet is a powerful time-management app for tracking workforce hours and expenses, that brings all your timesheets into one place.   
Log and approve attendance, overtime, leave, and manage resources by project in line with your workplace policies. No matter where their employees are, Timesheet gives users global visibility into time spend in real-time. A few of its super useful extra features include the ability to bill on a fixed, milestone, or hourly basis, multi-client invoicing, and audit trails. 
The app not only integrates seamlessly with Salesforce, it can also be linked to other management solutions like Microsoft Project, Quickbooks, and SAP B1.  
Best Salesforce add-ons for Applicant Tracking (ATS) 

7. SocialHire
Edition Compatibility: Enterprise and up
Paid/Free: Free version available, or $59.99 / $99.99 per user, per month for premium versions
When it comes to getting hired, it's often said it's more about who you know, than what. SocialHire is here to help businesses use that idea to their advantage, by providing a platform to optimize hiring and referrals procedures through their employees' social connections.  
SocialHire allows organizations streamline, automate, and track their hiring efforts through features like applicant pipeline tracking, custom automated emails, and powerful profile search capabilities. 
The app lets hiring managers post to 1,000 job boards and social networks at once, gather feedback from interviewers automatically, and build customizable workflows. Plus, since referrals are typically the fastest and cheapest way to a great hire, SocialHire enables organizations to create high-engagement employee referral programs to cut time-to-hire and overall costs.  
Integration with corporate websites, popular email platforms, and social media platforms give candidates a wide range of options when applying for roles, while keeping all applications in a centralized interface for better tracking and analysis. 
8. Bullhorn Connexys Staffing & Recruiting Software
Edition Compatibility: Enterprise and up
Paid/Free: Starting at €100 EUR per user per month
Bullhorn Connexys is an app built to give organizations great control over their candidate management processes, and streamline recruiting efforts.  
The app is a one-stop-shop for hiring operations, covering everything from creating and publishing vacancies in all the right places, to viewing applications and candidate data in real-time, and highlighting who in the hiring manager's network might already be familiar with applicants.  
With Bullhorn, organizations can automate workflows, set up application and email templates, set screening questions, parse resumes, and get alerts when candidates meeting set specs apply for a role. There's also onboarding functionality to help candidates get settled in once they've signed on the dotted line.  
Bullhorn is available as one of three editions, depending on the depth of functionality a business is looking for.  
9. TargetRecruit
Edition Compatibility: Enterprise and up
Paid/Free: $124 USD per user per month
A flexible and highly customizable bit of Applicant Tracking Software, TargetRecruit was built by a team of staffing industry veterans, and aims to address common issues found throughout the recruiting process.  
Designed to reduce time-to-hire and recruitment costs, the app optimizes hiring for both candidates and clients using automated workflows. Through the app's user-friendly interface, users can track applicants' status, check credentials, and create personalized onboarding experiences.  
TargetRecruit also provides self-service portals so candidates can provide information quickly and remain engaged throughout the process.
Did you enjoy this collection of time-saving Salesforce add-ons? You should check out our list of the best Salesforce dashboards and applications for performance management and KPIs.