Don Lynch
SVP Global Cloud Solution Alliances,
Salesforce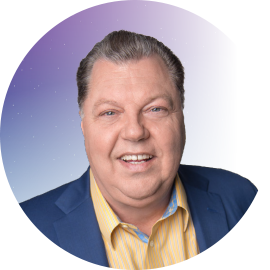 /don-lynch
When I graduated with a degree in computer science some 35 years ago, back in the days before the internet, the industry was very different to what we see today. I've also seen a lot in that time, going from writing software in a cube to now overseeing the way Salesforce scales the capacity and capability of our global delivery ecosystem for one of the world's leading cloud platforms.

Even the change from when I joined Salesforce nine years ago is quite breathtaking. We had 10,000 employees and three products back then—we're now at 85,000 people working across 40 different products. We haven't just reached every bold target set, we've exceeded them. The growth and the change at Salesforce is astronomical, and it's absolutely exciting to be a part of and makes me motivated to come into work each day.

That's not to say that our community is without its challenges. The demand for Salesforce products from our customers is phenomenal, but it also leaves the difficult task of finding an increased number of credentialed specialists who can maximize its potential for their employers. There's no denying that hiring and retaining skilled professionals is perhaps the biggest test for Salesforce Partners and end-user customers around the world right now.