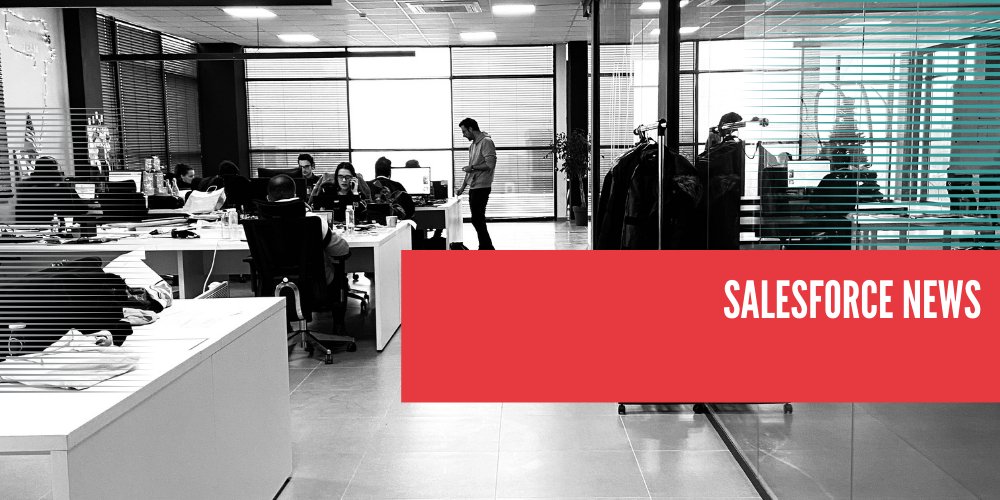 The excitement continues within the Salesforce community, with fantastic news and announcements surrounding the platform's success and ever-growing popularity. Between the new AI developer tools released at TrailheaDX, updates to the Salesforce Health Cloud, and new research, it's been a busy month! As June 2017 comes to an end, we look back at another month of excellence for the Salesforce community and its innovative technology.
Let's take a look at the latest Salesforce news:
Three new AI tools for developers were just released at Salesforce's developer conference, TrailheaDX. The addition of these tools will allow third-party developers to add Einstein Intelligence to Salesforce platform applications. Features include sentiment and intent analysis as well as high-level image recognition analysis capabilities.
The IDC recently announced new research pertaining to the economic impact of AI technology. According to information collected from IDC's study, Salesforce is expected to bring in $1.1 trillion and create 800,000 net-new jobs by 2021. $293 billion of this revenue is accounted by Salesforce customers.
Airbus, one of the largest aircraft manufacturers in the world, has announced the deployment of Salesforce Sales Cloud Einstein and Service Cloud Einstein. This technology will be used as part of their global digital transformation strategy, as it will allow the company to better understand its customers' specific needs. Leveraging this information will help Airbus make smarter decisions regarding customer relationships and outcomes.
Two new major functions have recently been added to the Salesforce Health Cloud—Health Cloud Empower and Concurrent Care Plans. With the addition of these tools, healthcare professionals will be able to provide better care for patients, in all settings, and across multiple care plans. Health Cloud Empower and Concurrent Care Plans are cloud-based patient relationship solutions that allow healthcare providers, payers, and life science companies to focus on what is most important; the patients.
For the third consecutive year, Salesforce has been positioned by Gartner in the Leaders quadrant of the June 2017 Mobile Application Development Platforms report. In reference to this accomplishment, Paolo Bergamo, SVP of Product Management at Salesforce said, "We believe our continued leadership in the Mobile Application Development Platforms Magic Quadrant further validates our vision for the changing role of IT in a customer-driven era."
We hope this was helpful in updating you about the latest happenings from Salesforce. Make sure you stay tuned for more excitement with our monthly news roundups. We look forward to seeing what July 2017 brings us from the wonderful world of Salesforce!
Do you have any predictions for the next month? We would love to hear your thoughts.