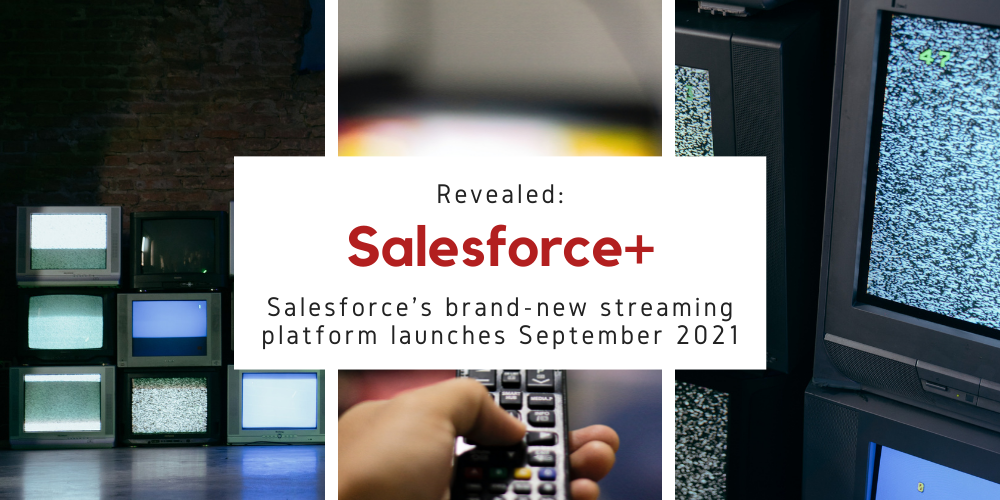 The world of cloud learning is set for a massive overhaul after the announcement of Salesforce+, which the software giant has said will launch ahead of Dreamforce next month.
Aimed at reaching as many people as possible, the free-of-charge streaming platform will feature live and on-demand content that covers every job and industry that uses Salesforce. There'll also be access to podcasts and original video series that will help those within the ecosystem learn Salesforce better, as well as understand the different ways the platform can be exploited to unleash its full potential.
That means that live Salesforce events, including Dreamforce, will have an online home, opening up the Ohana to an even wider audience than ever before. "Over the last 18 months, we've had to reimagine how to succeed in the new digital-first world. We reimagined our events, shifting them to all-digital brand experiences and introduced new, relevant, original content," said Sarah Franklin, President and Chief Marketing Officer at Salesforce.
"We're not going back, we're creating the future now. Just as brands like Disney, Netflix and Peloton have done with streaming services for consumers, Salesforce+ is providing an always-on, business media platform that builds trusted relationships with customers and a sense of belonging for the business community."
For Dreamforce, there'll be four broadcast channels that include over 100 hours of content, including:
Prime Time Channel, covering the latest news and announcements from Salesforce and its leaders and changemakers as they're revealed in-person
Trailblazer Channel, allowing Salesforce professionals to learn from fellow Trailblazers on how to build a successful career using Salesforce
Customer 360 Channel, which will showcase some of Salesforce's greatest success stories, including exclusive content from the experts that helped create them
Industries Channel, featuring stories from industry innovators who've been able to use the platform to re-imagine their own sectors and drive even further growth
There'll also be the option to completely customize the way content is delivered, so that it can filtered depending on a viewer's role, industry or even by the subjects that matter most to them. That means a more personalized experience for everyone using it, making it perfect for everyone in the Salesforce ecosystem regardless what stage of their journey they're on.
First access to Salesforce+ will be given to registered Dreamforce attendees, which is free to attend for anyone with a Trailblazer ID. You can sign up to attend Dreamforce 2021 here.
Want more Salesforce exclusives?
---
Why not download the Mason Frank Salesforce Salary Survey, filled with Salesforce statistics and insight unavailable anywhere else on the planet