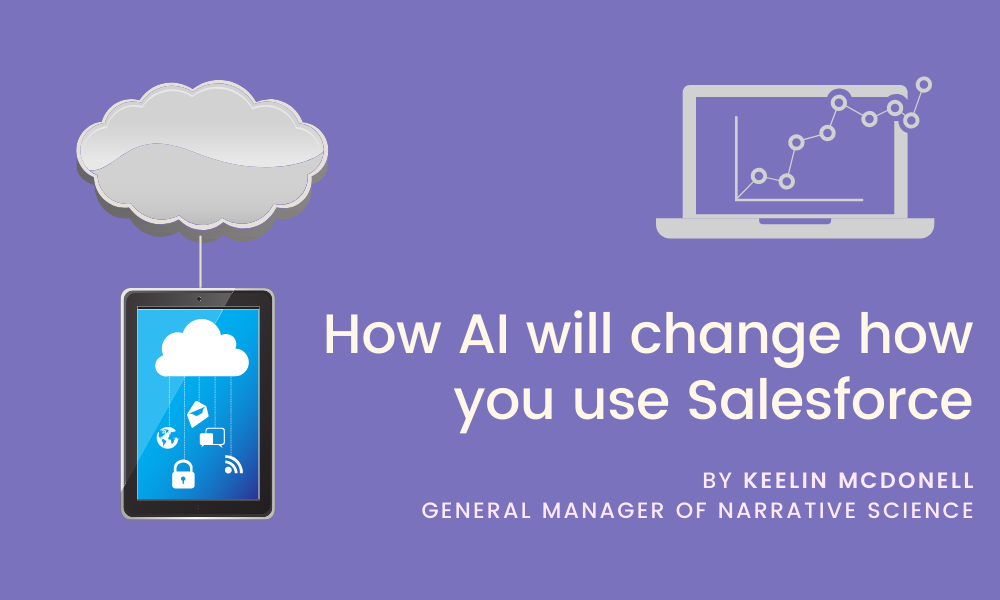 Artificial intelligence and machine learning are here to make the troves of data you have at your fingertips intelligible, and they're already changing how Salesforce customers use the world's best CRM.
By introducing native AI products like Einstein, Salesforce showed its investment in making their UX better by providing pre-baked visualization tools and actionable insights. But with new technologies powered by AI and ML ready to be integrated with the mountains of data each organization creates using the platform, there's so much more you can do.
You can expect to hear a lot about the role of AI at Dreamforce—this year there are 349 scheduled sessions tagged for this topic at last count. For a high-level preview, here's how AI and ML are out to make Salesforce more intuitive and more efficient, while driving businesses toward better operations (and bigger profits).
The birth of Einstein for Salesforce
In 2017, Salesforce launched Einstein to help CRM users understand their actions within broader contexts—without hopping into an Excel sheet to do a VLOOKUP (and then wondering if they should've pinged a business analyst instead).
The idea was to provide business insights to help steer teams toward action rather than analysis. Rather than stopping to ask if sales are up or down, Einstein helps users ask questions directly of the CRM and can visualize the answer in a chart.
In its newest iteration—Einstein Search for Sales and Service—Salesforce says it's successfully reduced clicks and page loads by 50 to 80 percent for frequently used tasks. If you consider how often your sales reps update a sales record, you can begin to imagine how impactful this shift toward efficiency can be when scaled up.
What we've all learned from Salesforce Einstein
If Salesforce is able to cut the number of clicks it takes to navigate through frequent tasks, you can bet it's learned a lot about user behavior and how it can make its platform even easier to use through machine learning.
Enabling the platform to surface the features or buttons necessary to get to where users are most likely to want to go next makes the CRM feel intuitive and responsive in a way that's not jarring. It helps users unlock insights that help them be better at their jobs, which is good for individual performance and for the whole company.
For example, if your CRM tracks who is interacting with your emails, how often they log in, and the last page from which they exited your website, it has the information it needs to push leads to the top of your sales team's queue for followup. This is the kind of insight email marketers and sales teams have come to expect: AI and ML have set the new standard for knowing when to reach out to the right prospects or nurture a customer's interest.
While many Salesforce users are still learning how to make the most of Einstein's capabilities, it's safe to say that those who log into Salesforce every day know the power of AI-driven insights, and they have an appetite for more.
The future is integrated, AI-powered plugins and applications
But Salesforce isn't the only company that's figured out that better insights drive more customer use: AI-powered plugins and applications that integrate seamlessly with Salesforce proliferate.
The role of data scientists has evolved—now everyone on the team is expected to be able to parse data and pull insights to make informed decisions. Products like Narrative Science's Lexio or IBM's Watson Solutions for Salesforce take the data your team enters into Salesforce and create natural language stories that explain trends.
Applications that can read your data and follow trends within your organization enable users to catch up on key insights about their greater organization without spending hours in meetings every week. AI helps company and team leaders share information in one clear chart followed by a paragraph a computer-generated story that employees can slice and dice right from their desk.
AI enables Salesforce users and businesses to meet their goals
Most humans aren't great at digesting data at a rapid rate with high accuracy, but machines are getting better at this all the time, and your business stands to profit from their evolution.
Salesforce made Einstein a native piece of their puzzle because it understands the value of the data pulled from every click you place on each page of the application. The only way to translate this value to end-users is to show them how machine learning can make their lives more efficient, and that's just what Einstein does.
As business users continue to learn how AI and ML can improve their business outcomes. Around the time that Salesforce release Einstein, it shared research about how AI would impact CRM users. Salesforce claims that AI's impact through CRM software would add over $1 trillion to GDPs around the world. In this report, it also predicts that this impact will create 800,000 new jobs. While it's unclear two years later exactly how these estimates are playing out, the industry has since gone all-in on AI.
AI has already changed how you use Salesforce
A Gartner study published earlier this year found that AI implementation grew an astonishing 270 percent in the past four years—37 percent in 2018 alone. With 2020 just around the corner, we can all expect our interactions with technology to become more intuitive. For Salesforce users, increases in AI implementation may result in major gains in productivity and even conversions.
Every click you make on Salesforce informs the algorithm that's constantly learning how to improve the options and information it surfaces. Given the amount of information your organization runs through Salesforce, this is good news. As Salesforces embraces AI and encourages users to make the most of its new tools, we'll all have a better experience.
The promises of what AI and machine learning are big, and the longer this technology is in use, the more interesting the results will be.
---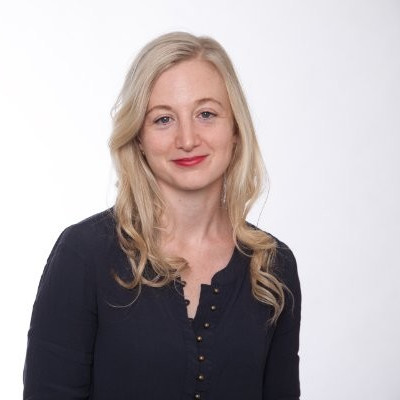 Keelin McDonell
is General Manager of Business Intelligence & Integrations at
Narrative Science
, an independent product vendor specialising in data storytelling. As well as being a wealth of knowledge on business inteliigence, Keelin is also a board member of Women Influence Chicago and a mentor for young tech students.