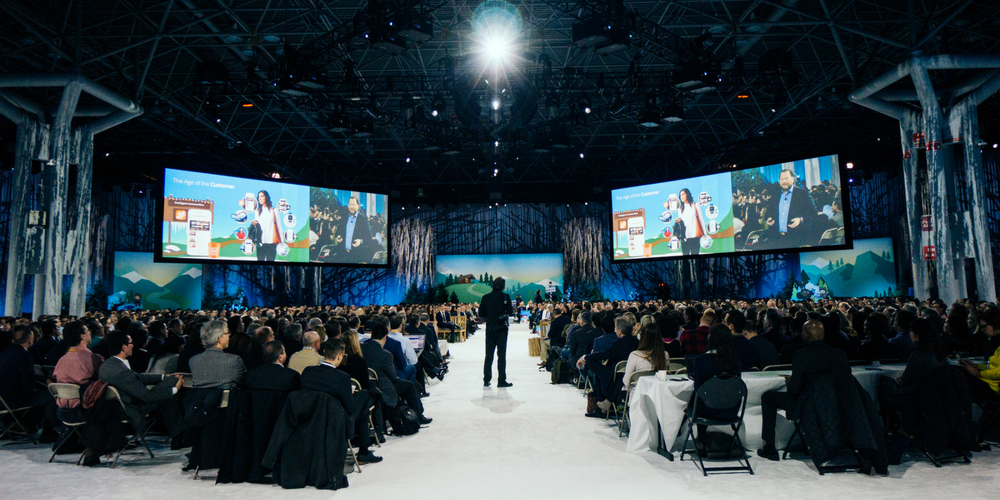 It's official: Salesforce is the world's number one CRM for a fifth year running. 
In a press release issued today, Salesforce confirmed that it has been named the global leader in CRM by International Data Corporation (IDC) in its latest Worldwide Semiannual Software Tracker.
The bi-annual tracker examines 80 software markets across 53 countries including the United Kingdom, Germany and the United States, the home of Salesforce.
In 2017, Salesforce grew its market share by more percentage points than the rest of the top twenty CRM vendors combined and increased its revenue by more than any of its competitors, including Oracle, SAP, Microsoft and Adobe. Its market share currently stands at 19.6% (see infographic below).
Salesforce also retained its status as the global leader in customer service and sales applications, claiming a dominant 38.2% and 35.2% market share.
The company's most impressive growth, however, comes courtesy of its marketing products; Salesforce Marketing Cloud has now overtaken Adobe Marketing Cloud with a 10.5% market share (vs 9.7% for Adobe) – in line with findings in our 2018 Salesforce Salary Survey.
Of the organizations we spoke to, 33% said they would be using Salesforce Marketing Cloud for projects in the coming year.
Our respondents cited the functionality of the product, the cloud-based platform, various integrations with third-party vendors, and a lack of confidence in their previous CRM as the main reasons for implementing Salesforce.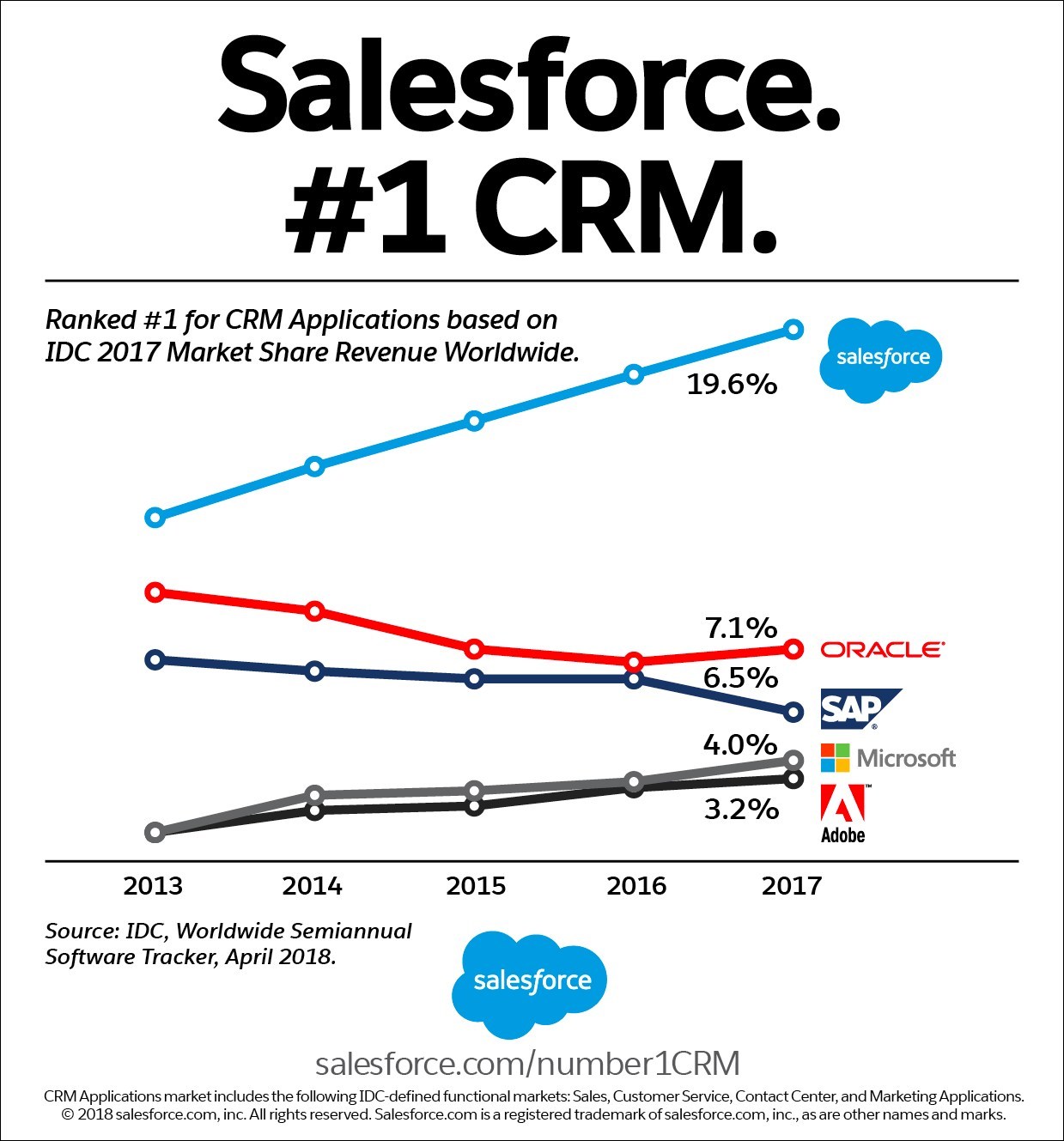 Image: PRNewsfoto/Salesforce
Keith Block, vice chairman, president and COO of Salesforce, believes the company's success in the CRM marketplace is down to one key factor: they deliver digital transformations for their customers.
"Companies of every size and industry are transforming how they operate in the digital age—and that transformation revolves around the customer," Block said.
"As the IDC report shows, companies are increasingly turning to Salesforce to accelerate their digital transformations to deliver intelligent, connected customer experiences across every touchpoint."
Want the latest Salesforce news and views delivered to your inbox? Subscribe to the Mason Frank blog today.