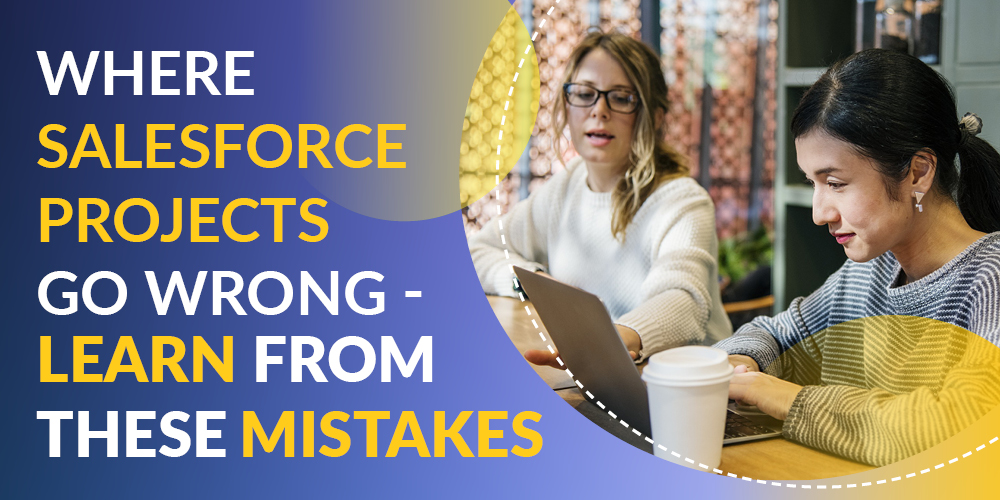 Salesforce implementation is an enormous undertaking with a potentially massive payoff—if you get it right. Learn from these common Salesforce implementation mistakes.
Make no mistake, there are many, many opportunities for your expansive CRM project to go awry. Here, we take a look at some of the most common causes of implementation disaster, and the lessons you can take away to help you avoid them.
Salesforce implementation killers and how to avoid them
Implementation killer: scope creep.
Having ambiguous goals is one of the single biggest causes of Salesforce implementation catastrophe. Successful outcomes need clear objectives, so you need to be crystal clear when documenting what you want to achieve by using Salesforce. Your aims should be time-bound, quantifiable, and most importantly, reflective of the specific, practical needs of your users.
Identifying business requirements early on is imperative to a successful implementation. You need to know the scope of your project before you begin, and more importantly, you need to stick to it. Nothing topples an implementation faster than tacking additional requirements onto it. You plan out your project based on the goals you set out at the beginning; adding new things to the pile halfway through is a surefire way to throw the whole thing off balance, blowing up your budget and warping timelines in the process.
Make sure you give everyone in the business the opportunity to touch base with the project in the discovery stage. Find out their needs and address if and how Salesforce can help. Make sure expectations are clear and managed; define and agree on requirements, and ring-fence them so that you can limit scope creep later on.
Implementation killer: incompatible partners.
Salesforce's comprehensive features and customizable nature give it wide appeal in a huge range of industries. How it's used and how it should be configured varies across verticals, so to give your implementation the best chance of success, you should look to engage with a partner who has experience with similar businesses.
Finding the right partner means finding a consultancy that knows Salesforce, but is led by business smarts. As the leader of Salesforce gold implementation partner EMPAUA, Ben McCarthy has experienced first-hand the damage that incompatibility can do to implementation. Renowned in the CRM community for his Salesforce Ben blog, McCarthy has come to the rescue of Salesforce users who've fallen foul of mismatched implementation partnerships many times.
"Some customers we've spoken to in the past feel like partners that don't have a particular area of expertise, or that are experts in a different field, just don't really get their implementation; they don't get the business. I think it's kind of a gut feeling. When you think 'these guys just aren't aligned to our business here,' that's probably about time to consider looking elsewhere."
When selecting a Salesforce implementation consultancy to buddy up with, keep your niche in mind, and seek out someone with industry experience. Get an idea of how the project is going to be run and ask for case studies of their previous triumphs. Look for validation of the partner's expertise; contacting past clients and looking at the certifications the partner holds are good ways of sizing up their skills in your field of business.
Implementation killer: lack of ownership.
Salesforce implementations usually involve many branches in an organization, and touch every part of the business. A project of this scale and reach can quickly run aground without a strong presence at the helm, so getting buy-in from key executives in the company is crucial.
Backing from on high will help guide the project, get you sign-off for important decisions, and trickle down to users who will, in turn, view the project as a transformative boon for the business.
As well as a clear purpose and vision for the project, you need a clear sponsor; someone in a position of authority in your organization to champion it, to own it, and to drive engagement with it. Without an ambassador, an implementation can quickly flag.
"The executive sponsor is necessary for obvious reasons," says McCarthy, "to push through, and be the kind of visionary to really drive this project through to the whole business and get the right people involved."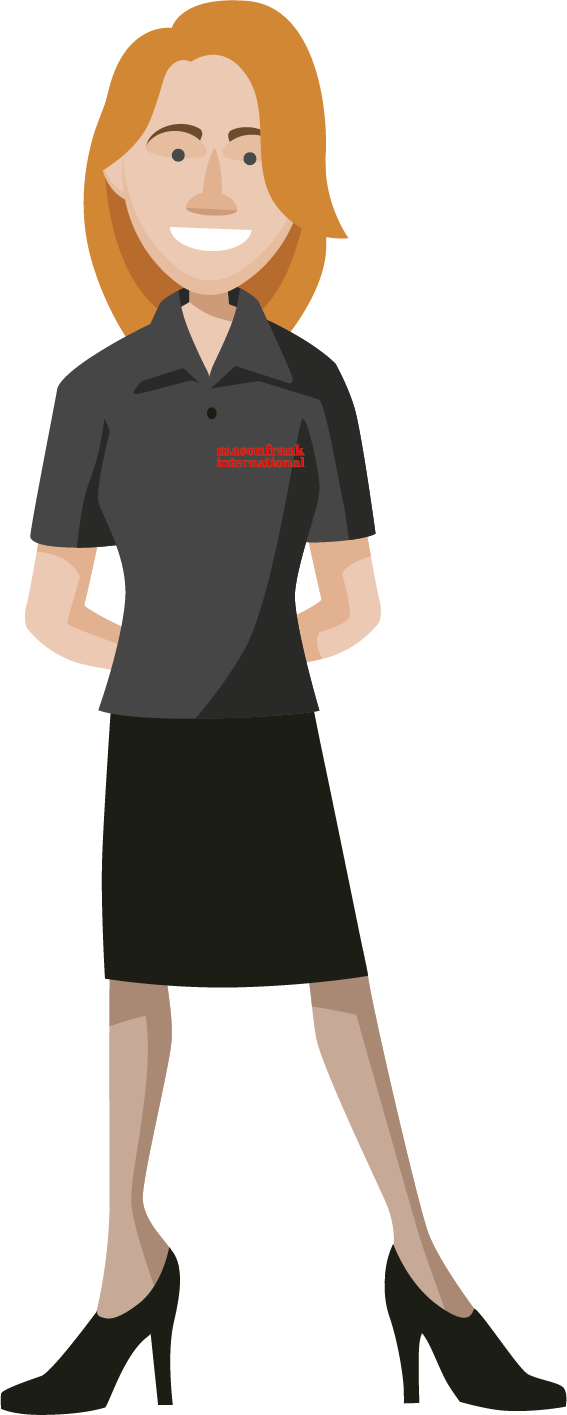 Looking to bring in Salesforce staff? Start here.
Education v experience: what makes a great Salesforce pro?
Key things to budget for during Salesforce recruitment
Find the best staff: browse our free Salesforce candidate search
Implementation killer: bad data.
There's an adage about data; garbage in, garbage out. A CRM can't help you do great things if you fill it with poor data, so use your migration to Salesforce as an opportunity to have a thorough clear out.
You wouldn't move house without sorting through your belongings first, and "moving into" a new Salesforce system is no different. Assess everything you've collected over the years, toss out what you don't need to take with you, clean up what you want to keep, and your place will be all the better for it. Plus, you'll save time and resources by not carrying over junk you won't use.
Data is the foundation on which your Salesforce instance is built, and the quality of that data will have a ripple effect throughout the system, so don't poison the well with incomplete, irrelevant, or inaccurate information. The more precise and up-to-date your information, the more chance you'll have of turning leads into valuable customers.
Depending on how much data you're sitting on, data cleansing can be a mammoth undertaking. Smaller organizations might be able to divvy up the task among their team, assigning each member a section of data to validate. If an in-house cleanup isn't viable, or you don't have time to complete a manual purge ahead of your implementation, you can outsource the cleansing, or even use an app to automate the bulk of the work.
Implementation killer: ill-fitting products.
It can be easy to forget that Salesforce is actually an umbrella term rather than a single product name, encompassing a range of apps and services which can be mixed and matched to meet business needs.
No one wants to pay up for apps they won't use, so do your research. Look carefully into what each product offers and how it can help you meet your goals. Don't be railroaded into going with the most popular, or the cheapest, option.
The first thing you should do when you set out to implement Salesforce is go on a discovery mission; speak to your users, work out what your pain points are, and map your requirements. You should then use these requirements as a guiding light when choosing the most relevant products.
Implementation killer: no one is using Salesforce.
User adoption is just as crucial a building block of CRM success as data is. Your users need to be willing and able to make the best use of Salesforce; otherwise, you'll end up with nothing more than a very expensive desktop shortcut.
Getting buy-in from future users and equipping them with the skills they need to do their jobs is not something you can do in one training session before go-live; you need to loop them in from the very start, consulting them on what they want and need from Salesforce, and truly selling the new system's benefits (while managing expectations).
Lack of user adoption can be fatal to your implementation, so don't skimp on training or engagement efforts. Failure to offer tailored, role-specific training, failure to demonstrate how Salesforce will make users' jobs easier in practice, failure to communicate how processes will change: any one of these blunders could kill your transformation before its even begun.
Appointing superusers, or members of staff who'll advocate for the system and help others get up to speed, can make all the difference. Having appointed Salesforce administrators gives users a point of contact who can support them and answer questions, providing an accessible safety net that will lower the risk of users throwing the towel.
"A Salesforce admin is not necessarily a skilled or experienced Salesforce admin," says McCarthy, "but rather the person who is going to be in charge of this on handover. They don't necessarily need to be certified or anything like that, but at least someone who is going to take ownership of the technical aspects of the project, during and after implementation."
How to recover your Salesforce project
We all know that prevention is better than cure, but sometimes the need for a little bit of recovery comes into play. Here are five tips to help pull your Salesforce project back from the brink if things get out of whack.
Hire a recovery specialist
CRM implementation failures are so common that there are implementation partners out there who specialize solely on rescuing Salesforce projects from the jaws of death. If, for whatever reason, your implementation goes off course and you decide to change partners, look up one of these specialists and let them use their disaster recovery experience to help right the ship.
Retrain your users
If you're encountering user resistance to the platform, think about why your users aren't embracing Salesforce. Did you mis-sell it? Do they feel the software has been dropped into their laps without first being consulted? Have they had sufficient training to be able to use Salesforce efficiently?
Whatever the reason, the answer is education. Given the vast options when it comes to Salesforce training, there's really no excuse for having users go untrained, says McCarthy. "There's so much out there in terms of online resources, such as Trailhead, many other blogs, Salesforce's site and official training, and YouTube. I think the great thing about Salesforce certification is you can do it completely for free.
"If you don't have the budget to do it, or you don't have a lot of time, there's a lot of self-service stuff out there that you can do and still pass the certification successfully. There are a lot of people who have done this and walked in those shoes before, so no matter what your budget is, or the time that you're allowing, there are solutions and resources out there for everyone."
Encourage good data practices
Ideally, data cleansing is a phase one task, but if for whatever reason your data wasn't scrubbed up to the quality level it should've been before you started migrating it, well—better late than never.
Cleansing post-migration isn't ideal. It'll take longer and will mean higher costs as you'll have more data to port over to your new platform—and some of it won't even be usable. But doing a bit of housekeeping at this point is better than not doing it at all. Audit your data, make sure it's as comprehensive as possible, adheres to your data labeling and formatting procedures, and is assigned to the correct fields.
Make sure you position this good data hygiene as an ongoing necessity, not an occasional chore. Instill healthy data practices in your users, and you'll ensure you're only working with data that's valuable and useful; this will go a long way towards creating a strong foundation for your new Salesforce platform.