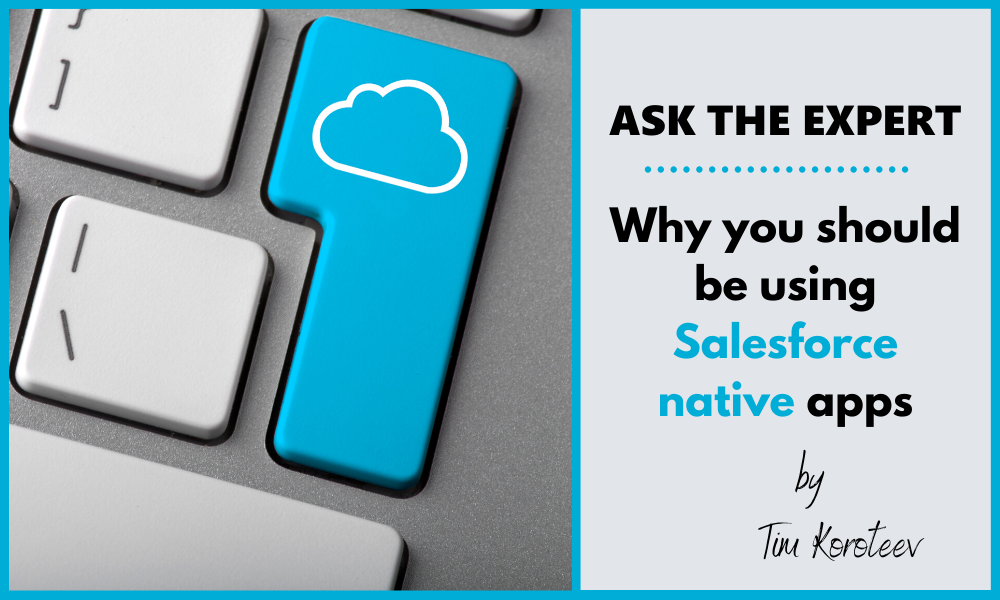 Tim Koroteev is a Director, Marketing at Inspire Planner, a Salesforce project management app. In this article, Tim details the benefits of using apps native to Salesforce, and how you can start harnessing these in your business. 
For many years, Salesforce has been the world leader in CRM solutions. No wonder that more than 100,000 customers of different sizes and from different industries use Salesforce today.
However, as you can imagine, with size comes complexity. Salesforce products come with many awesome features that can help your team out of the box. Still, most of Salesforce customers often need to customize the platform to their unique needs and processes. One of the easiest ways to do so is by enhancing the functionality with the help of the 3rd party apps, making Salesforce a one-stop-shop for many business processes.
Where to find Salesforce Apps – AppExchange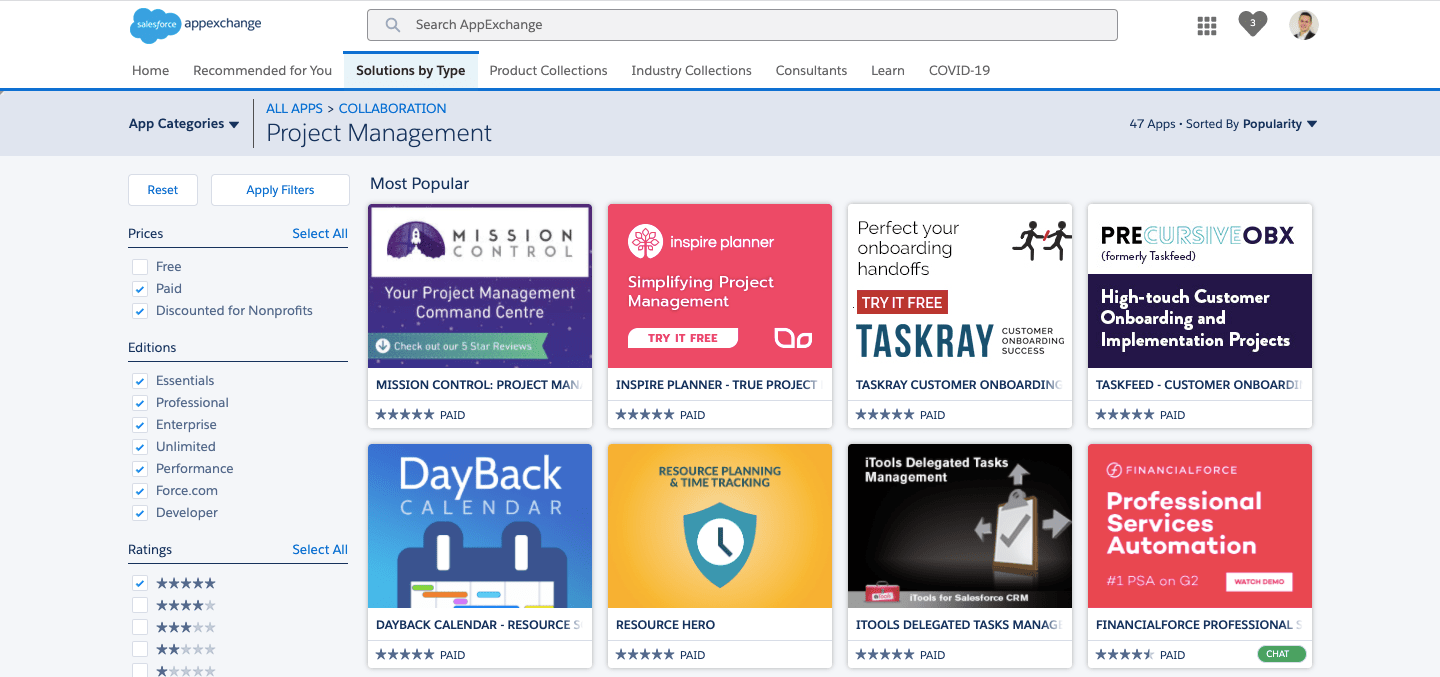 To easily find amazing software for their business needs, Salesforce customers should visit AppExchange, the world's leading enterprise marketplace, launched by Salesforce back in 2006. AppExchange offers more than 5,000 apps that were installed about 8 million times to help customers extend Salesforce into any industry. On top of the apps, you can also find Components, Bolt Solutions, Lightning Data, Flow Solutions, and certified Consultants on AppExchange.
If you haven't used AppExchange until now, read the following Ultimate Guide to Salesforce AppExchange to learn everything you might need. If you have, let's move on.
Having so many Salesforce apps to browse in any business category brings you to another problem – how to differentiate between the apps and select the best ones for your organization? Obviously, all these solutions are not created equally. To start with, you can filter apps by cost (free or paid) and rating (from 1 to 5 stars based on the customer reviews), but another important factor is whether an app is Native or not.
What is a Salesforce Native App?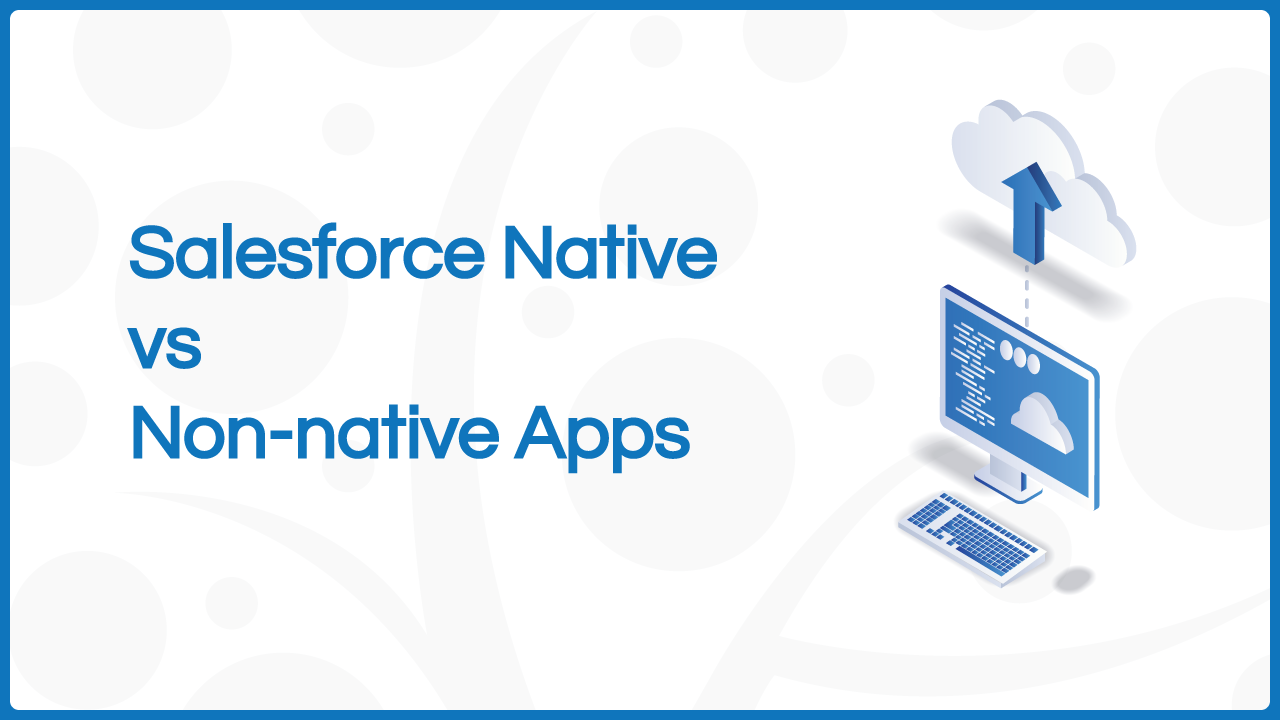 You might have heard this term or seen it in some marketing materials from Independent Software Vendors (highly trained Salesforce partners) promoting their apps. However, there is still a lot of confusion about which apps are truly Salesforce-native and which apps only have a 'native connector' that allows Salesforce integration. Unfortunately, that comes from the fact that some software providers describe their apps as native while they are only partially built on the Salesforce platform.
So, let's first clarify what a "Salesforce Native App" actually means.
Native Salesforce apps have the following distinct characteristics:
Built on top of Salesforce technology
Native apps are developed using the Salesforce Lightning Platform. Sometimes you might not even not realize whether a particular feature belongs to an app or Salesforce itself. Typically, native apps do not use any code other than Visualforce, Apex, or Lightning components.
Native apps don't need a separate Salesforce integration using APIs. Instead, you get a seamless experience with your CRM off the shelf. Native apps can't run without Salesforce.
All of your data from native apps is stored within your instance of Salesforce, so you don't need to worry about extra security.
Use only Salesforce objects
 Native apps work with standard and custom objects to interact with Salesforce and other applications.
No additional proprietary APIs
Apps that use a proprietary API will not be able to utilize all of the development tools from Salesforce. In case a native app has a proprietary API, it will be restricted in its ability to integrate.
With such qualities, you can consider native apps as a part of your Salesforce org instead of external software, and that is exactly the way we've built Inspire Planner, our Salesforce-native project management app.
---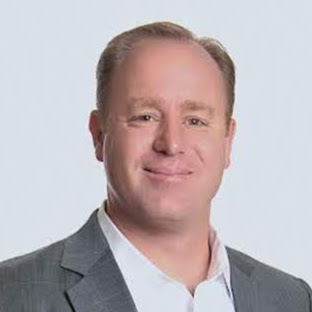 Andrew Leigh
Senior Vice President For Marketing and Alliances
Copado is a Salesforce native DevOps solution, delivering a complete end-to-end CI/CD platform. For enterprises wanting to accelerate their Salesforce deployments, Copado simplifies the release process, increases developer productivity and maximizes return on investment.
Andrew Leigh is Senior Vice President For Marketing and Alliances at Copado, and explains that using a Salesforce native app offers a more secure and efficient way of introducing greater functionality to your Salesforce instance.
"Without a DevOps platform, Salesforce customers face possible development stagnation compared to their peers on other platforms. One review on G2 perfectly illustrates why it makes sense to use a Copado: 'Being a Native DevOps Platform for Salesforce, Copado has provided the way to authenticate the environments, making it secure, which is of utmost importance.'"
What is a non-Native Salesforce App?
Non-native apps are built outside of Salesforce and they require custom integrations with Salesforce using the Salesforce API. Often, you need to involve your Salesforce admins or even external consultants to help you through this complicated integration process. You might need to go through the intensive design, development, and maintenance of such integration, which takes additional time and can cost you quite a lot.
Non-native apps are also hosted outside the Salesforce platform, and therefore your data is likely to be stored outside the Salesforce servers. That obviously creates additional challenges, especially around your data security.
Looking for assistance?
Sometimes you need a consultant to come in and assess your situation to help you move forward.
---
Browse our bank of fully qualified and vetted Salesforce talent for free

Five Reasons Why Salesforce Native Apps are Better
Salesforce-native apps are typically a safer choice if you want to achieve better reliability, seamless integration, and higher data security, since these solutions follow the best practices established by Salesforce.
Let's look at the five main benefits of native solutions over other apps.
1. Flexibility and Customization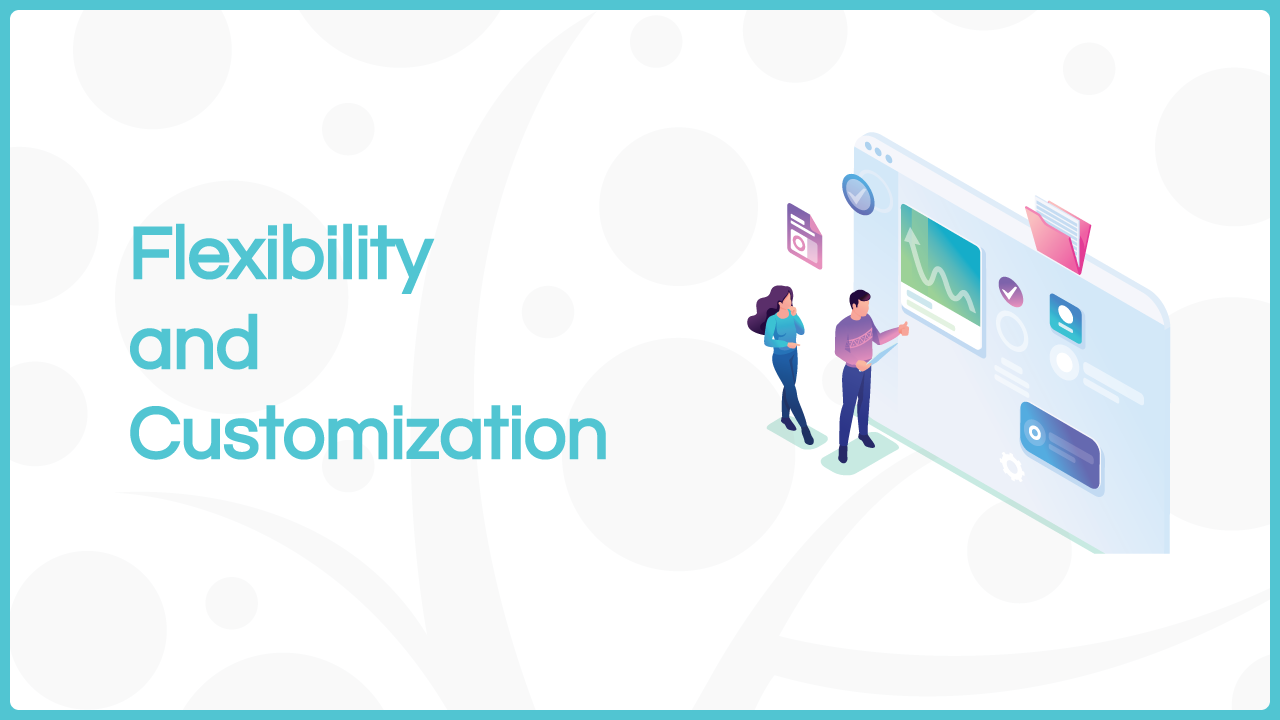 Since native apps are developed on top of Salesforce, they give you a lot of flexibility to easily customize the app to match the needs of your organization. For example, if you need to add additional custom fields, workflow rules, or triggers in your native Salesforce project management app, it is a straightforward process through basic Salesforce configuration.
Furthermore, the user experience of native apps typically resembles the interface of the Salesforce platform, using a similar UI style, list views, labels, and more. Your users won't need to spend a lot of time learning how to navigate the new app.
Overall, flexibility and customization of Salesforce native apps make it easier to achieve successful internal adoption of the new software within your organization.
2. Security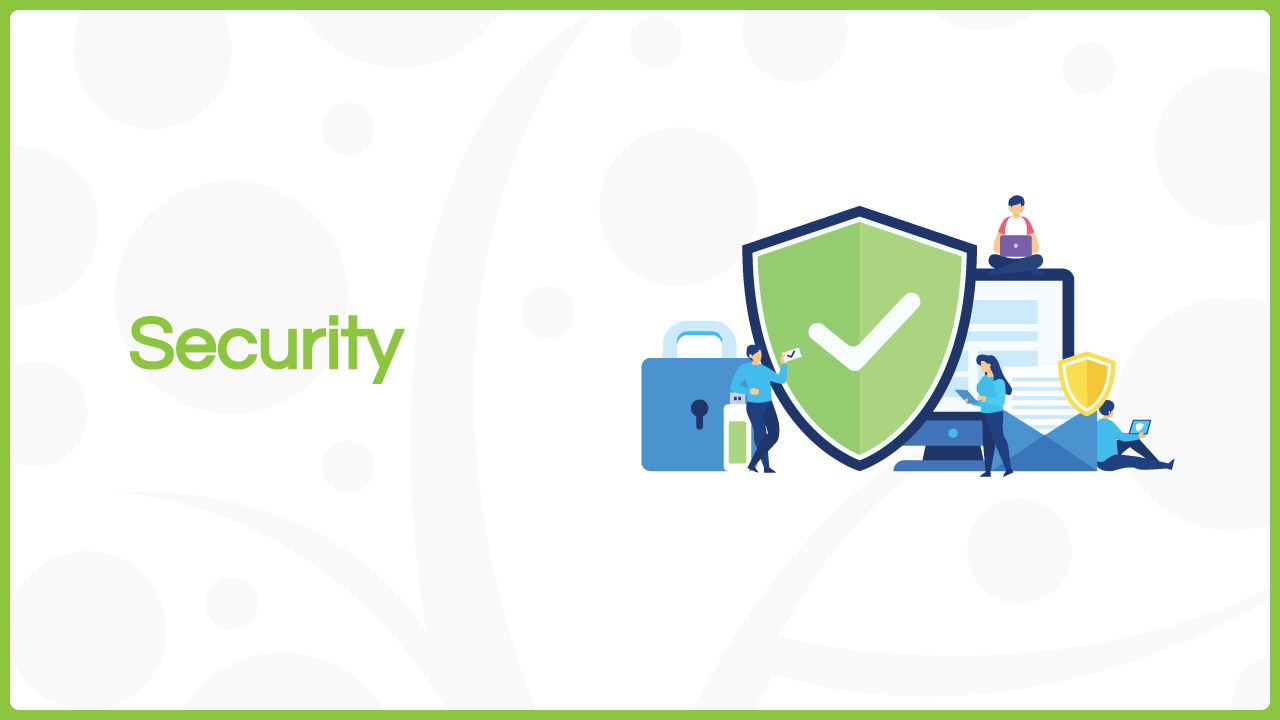 As a Salesforce customer, you can be confident that all the apps published on the AppExchange support the highest level of security and best practices in the industry. These apps pass a rigorous AppExchange Security Review, which lasts about 4-6 weeks and tests the apps themselves and how well they protect customer data.
Native apps live within Salesforce and so does your data, which automatically provides you with the security standards used by the leading CRM platform in the world. Of course, unless you export, download, or share your data. Data from native apps will follow your existing security settings and sharing rules within Salesforce.
However, most apps are not 100% native. In these cases, your data is sent and stored outside of Salesforce on external servers held by the third party. Your current security rules may not be applied, making your data more vulnerable to external threats. You will also need to deal with managing multiple security policies and procedures.
Salesforce employs some of the most sophisticated security measures. It is an important reason why Salesforce is so famous especially with the enterprises from the industries where customer data is of utmost importance, for example healthcare and financial services. And given the fact that most of the Fortune 100 companies trust their data in Salesforce, you are in a good company.
Recognizing the growing importance of data security, Salesforce has a dedicated web page where you can learn more about Salesforce security, best practices from the experts, find training and additional resources, and read security advisories for Salesforce customers.
3. Real-Time and Accurate Data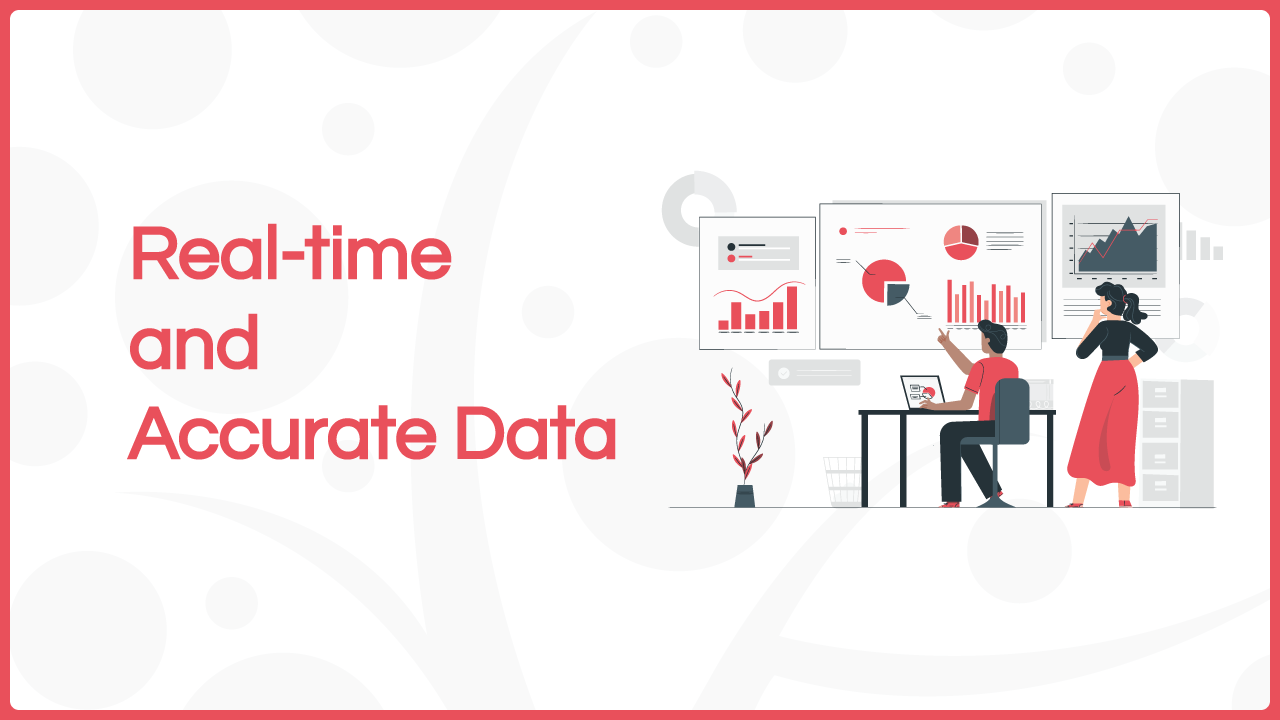 Salesforce-native solutions provide a seamless real-time experience managing your data. No matter what task you are trying to achieve with your app, you can be confident that all of your data is accurate, up-to-date, and is perfectly synced with Salesforce.
This is especially important when working with reports and dashboards. Data quality is crucial if you want to get correct actionable insights. With native apps, your reports and dashboards can be highly customized, it will take less time to access and mine the data to generate the reports, and you can rely on the accuracy of their results.
Some non-native apps might be transferring your data using API calls in batches, for example once per hour. While it helps you stay within your daily API call limit, it means that there will be a delay in your data transfers, and therefore reporting accuracy.
4. Focus on Salesforce and Automated Upgrades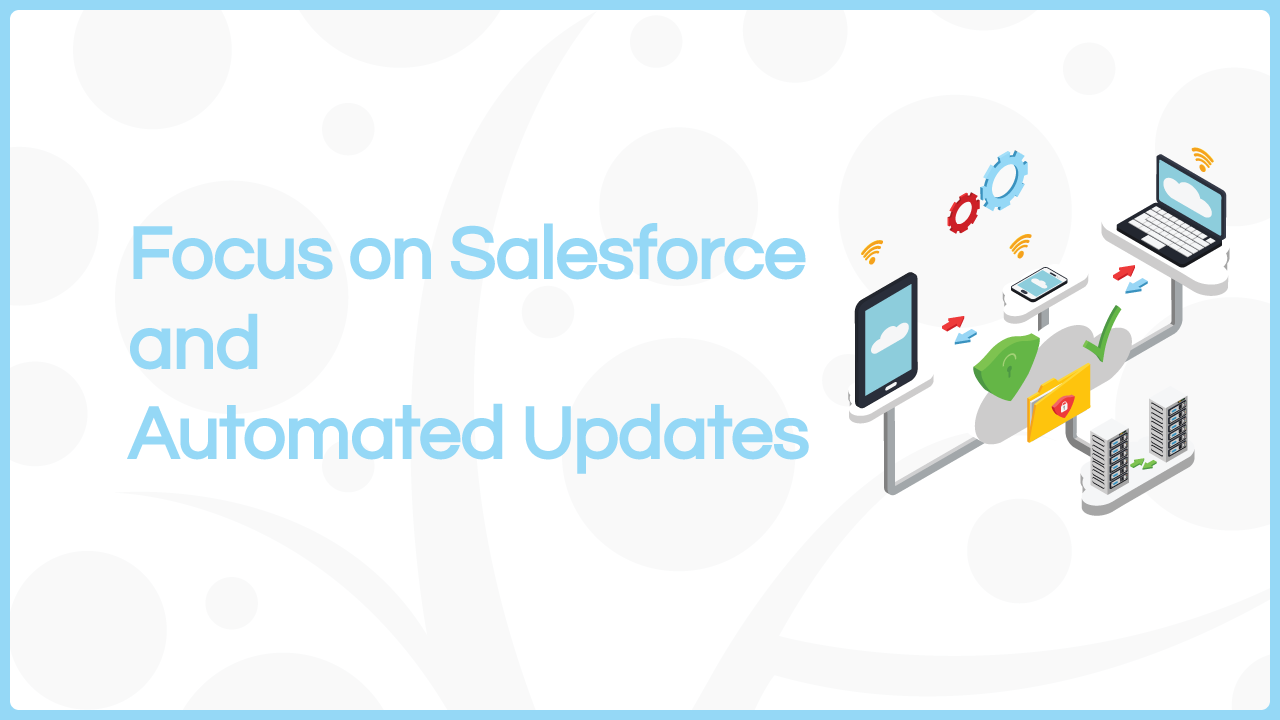 When your team uses Salesforce, wouldn't you prefer that your software provider is also an experienced Salesforce expert? Exactly. While non-native apps might focus on supporting several biggest CRM systems, native apps are created specifically for Salesforce, having in mind all the details of the world's leading CRM solution and how to use it to the fullest.
You probably know that Salesforce is consistently ranked among the most innovative companies in the world by Forbes. Actually, Salesforce has been near the top of this list every year since Forbes started creating these rankings in 2011. Salesforce maintains a culture of continuous innovation and you can see it through three major platform updates every year – Spring, Summer, and Winter.
Native apps enjoy automatic compatibility with the new Salesforce rollouts, giving their customers the ultimate experience of using the latest innovative features. With non-native apps, you will need to wait for the software vendors to update their apps after each major release. In worse cases, you might even run into an issue that some of your previous customizations do not work correctly anymore after Salesforce features were added or shut down.
5. Reliability, Performance, and Scalability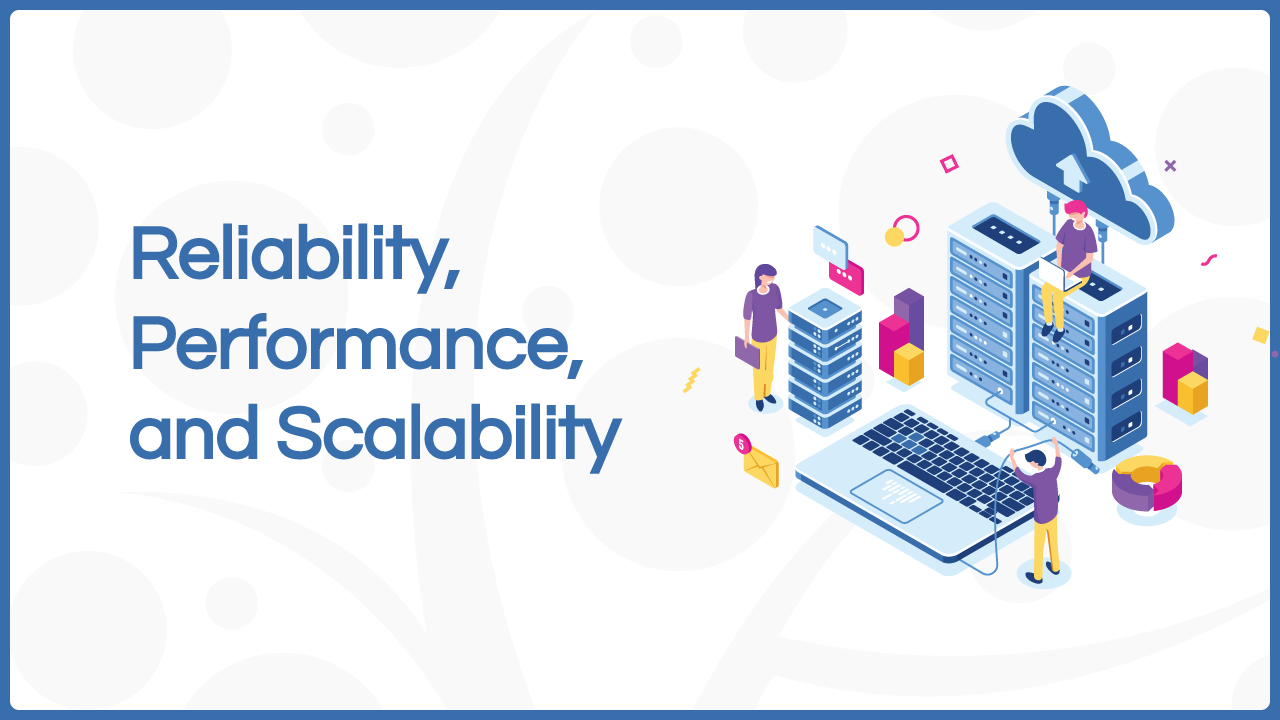 Salesforce has delivered exceptional reliability of 99.9+% uptime for years with their infrastructure. The company even offers a publicly available web page where they provide transparent real-time information on system performance and security. Residing inside Salesforce, native apps all benefit from the same tech infrastructure. Therefore, they are up and running whenever Salesforce itself is working and you can expect stellar reliability. Native apps also generally demonstrate superior performance since data processing happens on the same platform without the need to share data with 3rd party servers.
If your business is developing well and you need to seriously increase the app usage (e.g. more users, more data generated, more projects created, and so on), native apps offer you the same scalability as Salesforce powered by its infrastructure. On top of that, your Salesforce org's daily API limits will not be affected either with the native apps.
Conclusion
After considering these five reasons, you might think that choosing a Salesforce native app for your organization is a no-brainer. Native applications provide you with flexibility, security, and reliability delivered by the experts in Salesforce.
However, things in life are not black and white. There are plenty of market-leading apps on AppExchange with high ratings that are non-native, such as Cirrus Insight, FormAssembly, DocuSign, Conga Composer, PowerDialer, and many more. Even our Salesforce project management app Inspire Planner, which is built as a fully native app, does not have a Native badge on AppExchange. The only reason for it is that Inspire Planner uses a Heroku-based (and Heroku is part of the Salesforce platform) external portal where users can share their projects and collaborate with external partners and customers.
Depending on the infrastructure, non-native apps can be just as secure and reliable as the native ones. So, while being Salesforce-native is a good indicator that an app is worth considering, do a thorough research of all the apps that can solve your needs on their own merits.
---
About the author