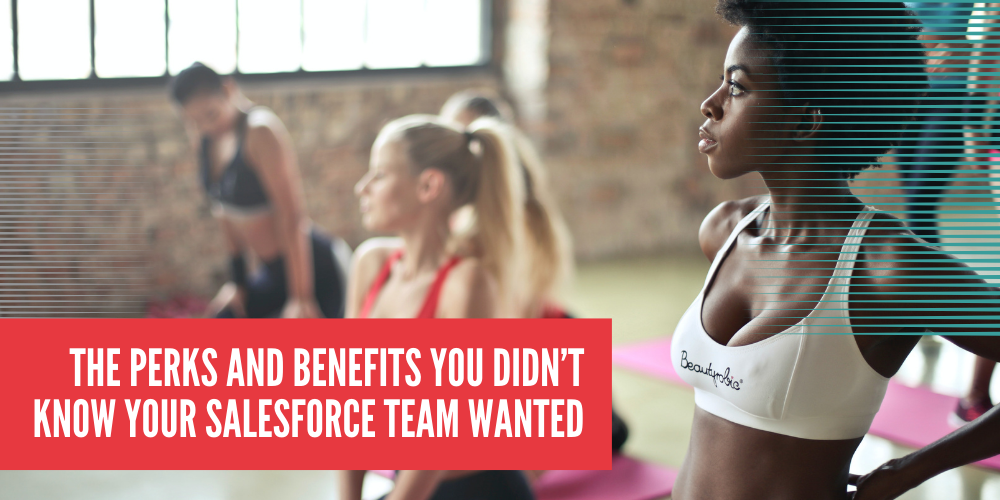 When companies are struggling to recruit and retain the talent they need, what can they do to entice potential employees to come and work for them? One element of the recruitment process that can go overlooked is having perks and benefits in place that match the needs of the staff.
Improving your benefits package doesn't just help get people through your door, but it will also help boost retention. In the post-Covid workplace, employees are clearer than ever about what they want from a role, and are a lot more confident in vocalizing that. If a job doesn't offer the flexibility they want, they're comfortable with walking away and looking for something else.
That makes it more important than ever to re-evaluate your package, particularly as it may look outdated now so much of the workforce is remote.
Why Should You Offer Perks and Benefits?
It might be tempting to dismiss employee incentives as a cynical way to get them on board—promising them what they want but not delivering. But there are numerous proven advantages to providing them, both for employees and their employers.
Mental wellbeing: Employee mental health was already becoming a focus in businesses of all sizes, but as we adjust to life after the pandemic, it's become more important than ever.
Everyone experienced it differently, and the long-term impact on wellbeing has not yet become clear. Anything your business can do to support better mental health in the office is a good thing.
Make employees feel valued and appreciated: Offering perks and benefits that you know your employees really want makes them feel valued. It shows you're listening to them, and that you care about them.
However, you really do need to give them what they've asked for. Look at your environment and the tasks that people do – what might help them with that? If a job is stressful, what could you offer that would help them relax? And if you aren't sure, ask. Nobody's expecting you to be a mind-reader, so the easiest way to make sure your benefits package reflects what employees want is to look for feedback on what you offer and how it could change in future.
Help them feel invested: Providing incentives means that staff are more invested in their roles, departments and in the company as a whole. This makes them feel positive about work and makes them better advocates for your business.
Improves internal culture and working relationships: You might offer a perk that gives employees the opportunity to have some down-time together. Getting to know colleagues in a more relaxed environment lets them find common ground and helps them to work better together once they return to more focused surroundings.
Being known as an organization that offers good perks will not only improve your company culture, but makes it more attractive to potential new recruits. Don't be shy about promoting your benefits as part of the job description.
Better customer service and relationships with clients: Positive, engaged and happy staff feel less dissatisfied with their jobs, and means their interactions with customers and clients will be positive too. Someone that enjoys their job is far more likely to go above and beyond to provide the best service possible.
Reduces churn and increases loyalty: Employees really do have the advantage today. Their experiences of the global pandemic have allowed them to re-evaluate all aspects of their lives, and how they work is near the top of the list.
Think you're ready to find your perfect Salesforce candidate? Why not submit your job and we'll send you a shortlist of available and suitable professionals within 24 hours.
The impact of making the change
While there are challenges with recruiting professionals, especially with Salesforce skills, retention is arguably harder. How can you make them want to stay? Good benefits are one way to do it. Happy employees are good advocates for your business, and will appreciate you investing in them. They'll share their positive experiences with their friends and also online. And of course, what they say will make you more appealing to others.
While many Salesforce professionals seek the same benefits as non-tech professionals (such as bonus, healthcare), the fact that they've studied extensively to develop their specialist knowledge means that there are other areas that can be looked at.
Professional development: Being Salesforce certified is important for many professionals – 63% of those surveyed for the Mason Frank Careers and Hiring Guide: Salesforce Edition that they believe certification led to a salary increase.
It is possible to have considerable Salesforce experience without certification, but offering the opportunity to get qualified will be attractive for both new and existing employees (and support retention).
Survey respondents also said they'd like their employers to fund their training (53%), to give them time off to study or attend training sessions (40%) and to be guaranteed a salary increase (48%), promotion or new role (40%).
Competitive salary: As so many Salesforce professionals believe that their certification makes them more valuable to their employer, it's important to plan for pay rises and other financial bonuses to retain top talent.
Many are experienced in more than one Salesforce product or app, and just over a third (37%) of respondents have cross-trained in another platform prior to working with Salesforce. This leads to them being highly in demand with businesses looking for a diverse workforce.
Pay rises and bonuses linked to certifications, promotion and increased skill-sets may cost money, but not as much as having to find replacements when talent leaves, as well as the risk of repeating the process due to either a bad hire or the next person also becoming disengaged.
Healthcare and leisure time: The guide also looked at typical benefits Salesforce professionals were offered pre-pandemic. Healthcare scored highly, with 58% having some kind of health insurance, 55% a dental plan and 46% an optical plan.
On top of this, 41% of respondents had flexible hours, 49% were able to work from home, and 46% had a minimum of four weeks of paid leave. These benefits all support employee mental wellbeing, both mental and physical.
Many surveyed also had leisure perks, such as gym membership, Fridays off over the summer, free breakfasts and lunch, pet insurance and membership to the Headspace app (for meditation and relaxation).
However, it's worth ensuring your package reflects your workforce. For instance, free parking, travel schemes and membership to a city centre gym aren't particularly attractive for recruits that wish to be fully remote. 
Perks and Benefits as a Retention Strategy
It's clear to see that providing a range of perks and benefits, some that are specific or unique to your business, are vital for attracting top talent. Being upfront about these and making it clear that these will continue for the duration of employment (e.g. increased annual leave after long service) will also help with retention.
The Careers and Hiring Guide also revealed that 58% of contractors felt that three key factors for them accepting a role are the earning potential, being able to work remotely, and flexible hours. In a post-covid world, the last two are of great significance, and are often cited in conversations around 'the great resignation'.
Not offering these perks, when so many others are, will have a detrimental effect on your retention. Again, 91% of survey respondents said perks outside of salary are important when they're deciding whether or not to take a job.
Training and development is important for new recruits. However, career progression is a good motivator for retention: employees are more engaged when they have a goal and can see a clear career path. Help them to see what their options are and offer the resources to support them—if they're unsure, they're more likely to go elsewhere for those opportunities.
Winning the war on talent
The phrase 'war for talent' was originally coined in 1997 by a McKinsey employee and refers to an increasingly competitive landscape for recruiting and retaining talent. In 2022 and beyond, this is only accelerating, for all the reasons caused by the pandemic. One of the key ways to get ahead is communication—to make it clear to potential hires that you're committed to their career development, and their physical and mental wellbeing for the long haul.
You also need to understand their motivations. Why have they chosen this career path (this is of particular importance with Salesforce professionals)? Help them see that their goals align with those of the business, and nurture their sense of purpose, using your benefits package to align with this.
In the work landscape of 2022, those little additional parts of the employee offering have gone beyond just being perks, and are now a key factor in attracting and retaining talent.
Get more exclusive insight into what Salesforce professionals want from you
---
The Mason Frank Careers and Hiring Guide: Salesforce Edition is available now.