Salesforce announces new MVPs for 2020
Salesforce has announced its newest batch of MVPs for the class of 2020, and it contains a few familiar faces!
In recognition for their hard work and presence in the Salesforce community, 33 Salesforce professionals have been honored with the coveted MVP status, joining an elite list of some of the most notable techies utilizing Salesforce.
Salesforce MVPs are nominated by the community for exceptional contributions and commitment to helping others succeed. You just have to look at a few of the names on this list to get a feel for how influential these people are in helping others get educated, certified, and employed in the Salesforce ecosystem.
---
Adrienne Cutcliffe
Aleks Milcic Radovanovic
Amanda Beard-Neilson
Barb Dietz
Bill Corkill
Christine Marshall
Daniel Stange
Danielle Laffey
Doria Hamelryk
Eric Smith
Flor 'Neil' Buen
Geoffrey Bessereau
Gina Marques
Jacob Brushafer
Manish Thaduri
Mariano Mazzeo
Oleh Myktyn
Om Prakash
Rafael Hernandez
Sakthivel Madesh
Simon Gascoigne
Susannah St-Germain
Takahito Miyamoto
Tiffany Spencer
Vickie Jeffery
Yohan Kang
---
Interested in connecting with these MVPs?
Browse our guide to Salesforce events in 2020, where we detail all the opportunities for you to link up with other members of the Ohana.
---
Amit Singh
Amit is an an Application Architect and an Analytics and Lightning champion. Based in Noida, he's the founder of
SFDCPanther
, leader of both the Faridabad Salesforce User Group and the Mulesoft user group.
---
Aviral Agrawal
Aviral is the world's youngest Salesforce MVP! Working at Dazeworks and a Quip Champion, Aviral is a food obsessive; but does his hunger for delicious food surpass his hunger for Salesforce knowledge?
---
Bianca Leon-Carter
Windy City-based Bianca is a three-times-certified Salesforce Consultant, a community leader, and a champion of diversity of inclusion. She's the co-leader of RAD Women Code, and the Chicago Developers Group—she even produces a development podcast!
---
Cyril Louis
Swish, Swiss Cyril is a Lightning champion and a king of the slopes. He's leader of the Saleforce Geneva User Group, and part of the SkiForce event team – he also looks good in a turtleneck.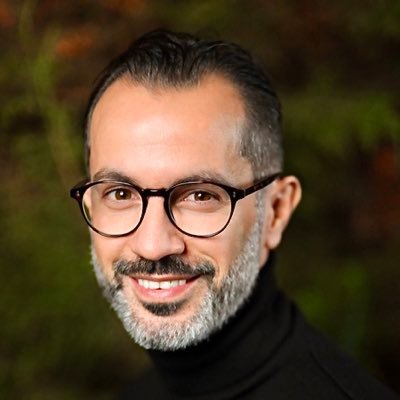 ---
Gabriela Pedroni
The gym-rat granny, Gabriela secured her MVP status after triumphantly leading the CA Women in Tech User Group, and co-Founding Perricia, a Salesforce consultancy. She also owns a coveted golden hoodie!
---
Narender Singh
Narender began his career as an electronics graduate, but moved into Salesforce where he became a community champion. His dedication to accruing and sharing knowledge has qualified him to speak at numerous community Salesforce events, and his blog continues to educate those at different stages of their learning journey.
---
Interested in learning how to get more involved in the Salesforce community? Download our 2019/20 independent Salesforce Salary Survey for first-hand insights from Salesforce's extensive user base. Complete the form below and receive your free PDF report in seconds.