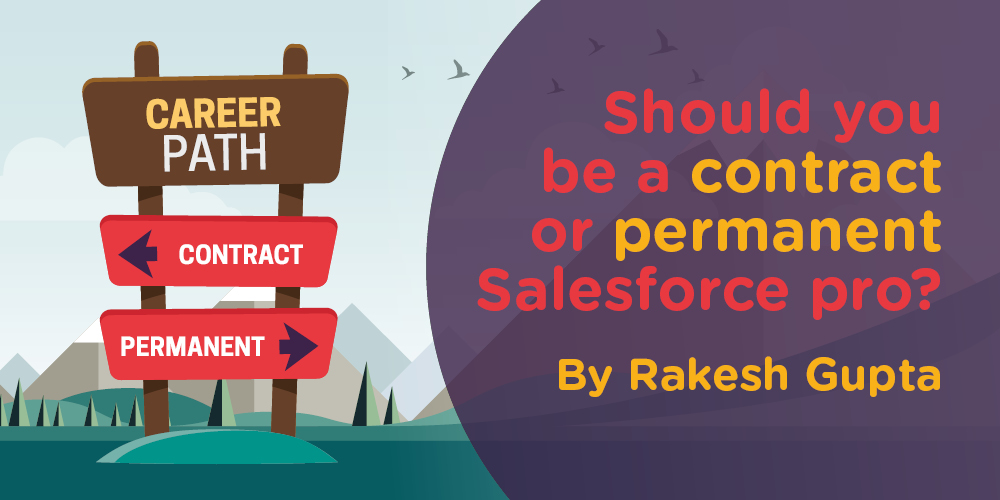 Many consider making the move to becoming a Salesforce contractor, but there are a lot of potential stumbling blocks. Here, Salesforce expert Rakesh Gupta alleviates your worries by exploring just what it takes to be a contract Salesforce professional.
Happy Birthday Salesforce! Congratulations on celebrating your 20th birthday! In 1999, who could have predicted that Salesforce would have a seismic impact on the IT industry—creating millions of jobs across the globe including Salesforce Administrator, Business Analyst, Developer, Architect and many more.
Diversity is indeed a hallmark of Salesforce. Look no further than the range of Salesforce techies—from Ivy league computer science professionals to taxi drivers, bar tenders, waitresses, home makers; the list goes on. What gives? Salesforce has invested resources where its mouth is: diversity and equality. This has been achieved via a number of programs – Trailhead, User Groups, Student Group, TrailheaDX, VetForce and many others. Salesforce has not only given birth to and nurtured a generation of Salesforce techies from all walks of life, but in doing so has also leveled the playing field.
Salesforce's rich and diverse ecosystem is ushering opportunities, challenges and varied workstyle options. As a Salesforce pro, you can be a contractor or an employee. Salesforce is releasing new features every four months by listening closely to recommendations and constructive criticisms from its customers, partners and community at-large. This openness to learn and grow has catapulted Salesforce ahead in the game from their competitors.
Want to get a lay of the land?
---
Browse the latest contract Salesforce roles to find out the challenges and responsibilities of typical freelance jobs.
Salesforce innovation, a double-edged sword
Just in the past few years, Salesforce added Einstein Analytics, Artificial Intelligence, Marketing Automation, Lightning Web Component, Lightning Flow, etc. to its quiver. These enhancements are a double-edged sword—Salesforce continues to transform into a highly robust and sophisticated platform, but as a result, sends a clear signal to its Administrators, Developers and Super Users that they will fall behind the curve if they fail to upgrade their Salesforce skills on an on-going basis.
Let us see how the double-edged sword, mentioned above, may be shaping (1) the workstyle options of the workforce in the Salesforce ecosystem; and, (2) preferences of companies that hire them. Take a look at a job posting for a Salesforce Business Analyst, Administrator, a Developer or a Consultant. The requirement requires an applicant to have experience with Heroku, MuleSoft or other applications.
Now, if you are a permanent employee at a company for years, your skill repertoire is bounded by the type of solutions you develop, during the course of your work, for that particular company. For instance, if that company does not have a need for MuleSoft or Heroku, you will not be exposed to these applications. If so then, this may limit your ability to switch jobs or climb the career ladder! The same is true for the companies that hire too. One of the reasons why a company prefers to hire a contractor, as oppose to a permanent employee, is because since Salesforce is getting complicated and sophisticated by day, companies need a workforce with highly diverse skill sets.
Feast and famine
The aforementioned trend is making the workspace and workforce dynamic! How? Well, it sends a message to all Administrators, Developers, Business Analysts etc., that, to stay ahead of the curve, be your own career solution architect! Jot down your requirements! Are you interested in maintaining a flexible work schedule, get higher rates, comfortable learning new technologies on an on-going basis to stay afloat and thrive? Can you live with the swings—between feast and famine—that are part of the territory of a contractor's world?
For instance, if you are a contractor then for some months you may be working on a lot of projects and earning handsomely; but, there may be times when you have either few, or no, projects and may not earn at all. Does this world sit well with you? Or, would you rather have a steady income with fewer uncertainties? If you prefer the latter then, you may have to proactively go out of your way to learn new skills and applications above and beyond the ones you use as part of your day-to-day work space. If you fail to do so, you will significantly diminish your marketability.
To be your own career solution architect, gather the facts and requirements first. Here is how the landscape currently looks: companies are having a hard time finding skilled resources on new Salesforce technologies, like Lightning Component or MuleSoft. So, the world of contractor is looking bright and promising! Once you have 2-3 years of working experience in Salesforce, along with few certifications, you can start working as a freelancer. Your prospects may vary based on geography; but, as a contractor, you may be able to take up projects that allow you to work remotely.
---
As per the Mason Frank Salary Survey—8% of respondents indicated working as a contractor/freelancer, and these pros had an average contract length of 9.7 months.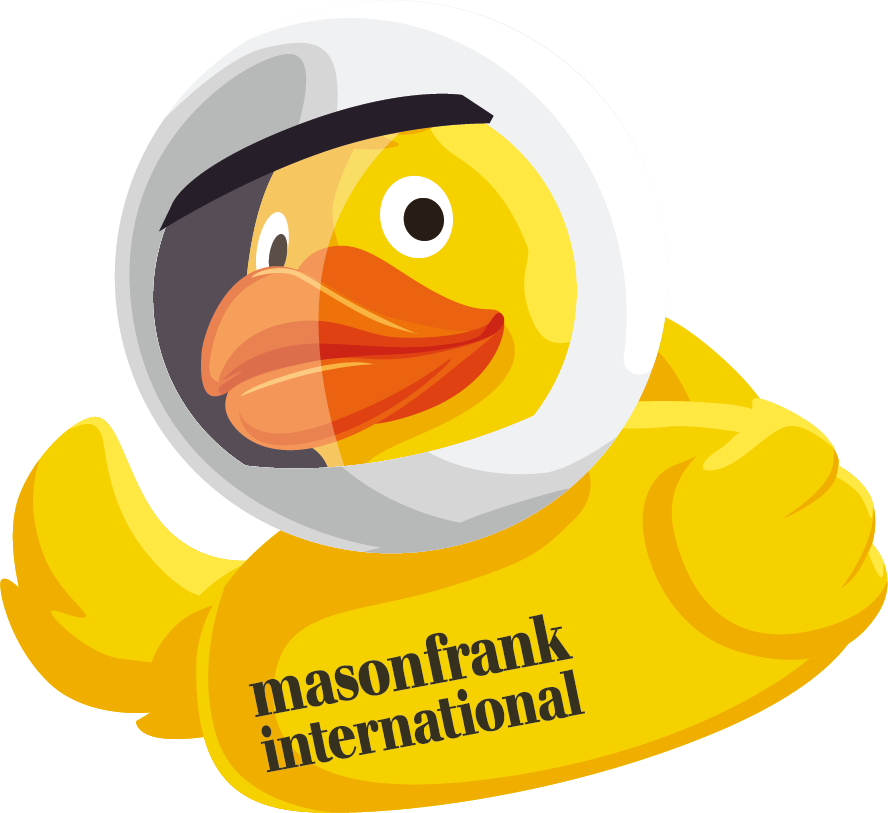 ---
Let us carefully review the pros and cons of being a freelancer/contractor. After talking with many people in my network, I learnt that people who opt for a freelancer/contractor option prefer a certain work-life balance. Freelancers/contractors like to work on small projects and take few weeks of vacation and then, start again. Second, they are confident in their skills and are driven to hone their skills on an on-going basis.
As a result, folks in this category, are offered, and like getting, higher compensation or hourly rate. Hourly rate for a contractor is much higher than a permanent employee! However, this does not mean that you will be offered a higher rate on your very first project! The higher rate is highly tied to your skills, experience, number of Salesforce certifications etc.
Consider the following before becoming a contractor
Do the work that excites you: Contract work, mainly in IT, is dynamic. If you're getting bored with your daily work and looking to expand your skill-set—by working on a few exciting and unique projects—take a shot at contracting for a few years.
If you have enough hands-on experience working on real-time Salesforce projects, you can easily work as a contractor. Contracting gives you the opportunity to work on exciting projects, sharpens your skills, enables you to make an impact in the Salesforce ecosystem, and allows you to work on your own terms. If you are good at what you do then, do not be surprised if you get an opportunity to work abroad on international assignments! What a great way to travel the world and get paid for it!
Paperwork: read 100 times before you sign: Since a contract, by its very definition, is short term, contractors are generally paid above market rates. However, know that good things have their own pitfalls. If you work as a contractor, you are responsible to do all paperwork. Half-baked paper work may cost you heftily. Before signing any contract, make sure that you read each and every line very carefully.  If you are not able to understand the legal jargon of a contract then, take the help of an attorney. Sometimes, these contracts can be bit tricky.
Maintain a timesheet: Since contractors are paid on an hourly basis, you are responsible to maintain a timesheet. If you put in long hours on a project, you have to make sure that you get compensated for every hour you work. The best way to track your time is to maintain a timesheet. To make your life easier, use timesheet applications like Harvest, Clockify or something similar.
You may encounter scenarios where you work on a small contract project for few hours a week and later you have to send an invoice to your customer. In such instances, the timesheet app comes handy. Many of them have built-in integration with PayPal, Xoom so that you can send an invoice seamlessly.
Flexibility: One of the key things that I like most about contracting projects is that you are your own boss. If you don't like the project, or working hours, you can just refuse to accept a contract. Since some contracts can be small and short, this would give you an opportunity to work on multiple projects at the same time if you are able to do so. As a contractor, you enjoy flexibility not only on work hours, but you may also be able to choose your work location.
Work Location: In the world of IT, in general, work location is not that important as most things are now cloud-based and can be accessed via the internet from anywhere. But, there may be times when you're required to work from a specific location. If the latter is the case then, you can choose a shared work place like WeWork, Regus.
If you do have to opt for a shared work place then, at times, you may have to bear the cost of a shared work space. There are however, advantages in working from a shared work place:
Get a chance to interact with new people
Expand your network or reach
Ideal place to find your co-worker (may be one can help you in your contract project)
Last but not least, feel like being a part of an office
Wider Network: As a contractor, you rely on your network to get a reference. So, take time and make effort to nurture your network, just like enhancing your skills! For, as a contractor, your network and connections play a key role in your success. If you have a wide reach in the Salesforce ecosystem, you can easily get a contract position. Having said that, know that your network will only help if you possess extraordinary knowledge and skill sets.
In terms of Salesforce, Twitter, LinkedIn, Trailblazer or Partner Community can play key role in networking. Also don't forget to participate in local user group events, including Dreamforce, to expand your reach. Bonus tip—be sure to connect with your local recruiters, for they can help you to get contract projects.
One of the least appreciated advantages of being a contractor is that you gain a solid understanding of time/financial management! More importantly, you learn the costs/benefits of running a business/company. Setting up your own company can be financially rewarding. It is very likely that, over the years, you may get enough contracting projects to start your own consulting company!
To conclude, if you do decide to take a plunge into becoming a contractor, you should keep the following two things in mind at all time: (1) Play safe with legal stuff (like contracting and invoicing); and (2) continue to sharpen your skills and knowledge base on an on-going basis! Last but not least—good luck!
---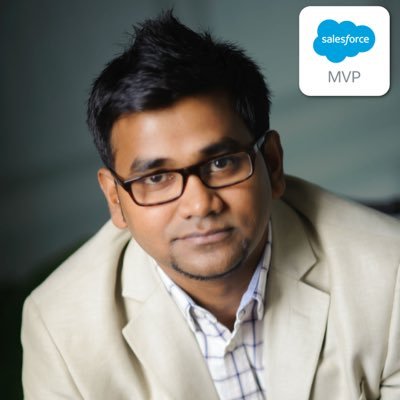 Rakesh Gupta is a 4x Salesforce MVP and editor at Automation Champion. As a Salesforce influencer, he is dedicated to helping Salesforce professionals reach the next stage of their career through education and certification.