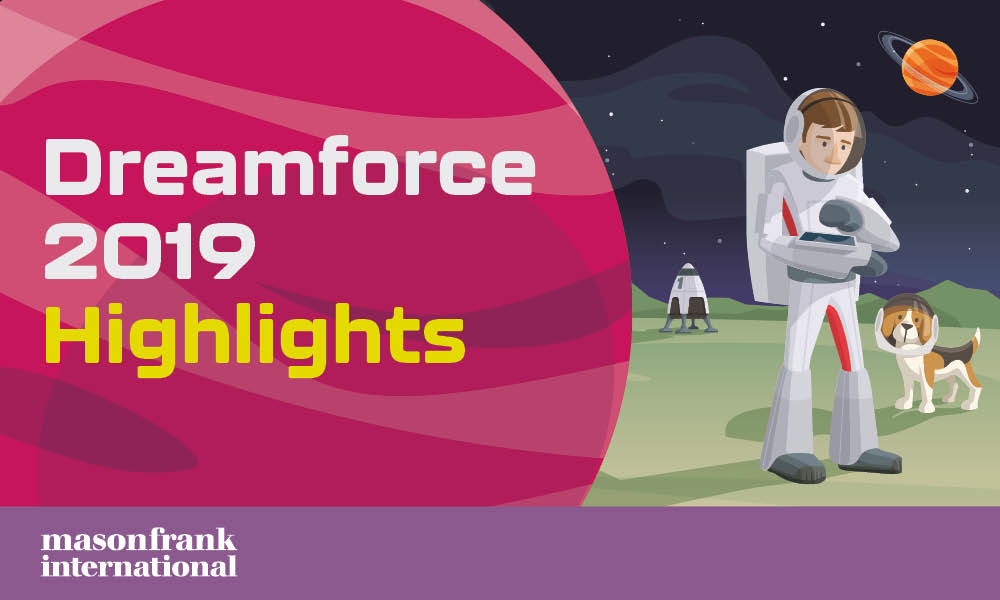 Still recovering from the excitement in San Fran? We've broken down all the new products, expanded strategic partnerships, and keynotes from Dreamforce 2019, with commentary on the announcements from those who were at the event.
With more educational sessions than you could feasibly attend in a calendar year, and more famous faces than your average Oscars after-party, Dreamforce 2019 was officially off the hook.
Nearly 200,000 members of the Ohana flocked to California for the four-day Salesforce convention, which made the news as much for Benioff's cool and collected approach to dealing with protesters as it did for the exciting new innovations that the tech giant will be rolling out in 2020.
Did you catch any of the keynotes? As well as the traditional core product keynotes, we were also treated to a 'fireside chat' between Marc Benioff and Apple's Tim Cook, as well as an audience with Barack Obama, Ariana Huffington, Richard Curtis, and Emilia Clarke!
Even those who planned their agenda meticulously couldn't fit everything into their time at the conference, so we've put together the key highlights of Dreamforce 2019:
---
Mason Frank 2020 Salary Survey launch
We launched our brand new Mason Frank Salary Survey at Dreamforce 2019. It's the largest independent exploration of Salesforce market trends, culture, and salaries, and this year we have more responses than ever! Be sure to download online for free.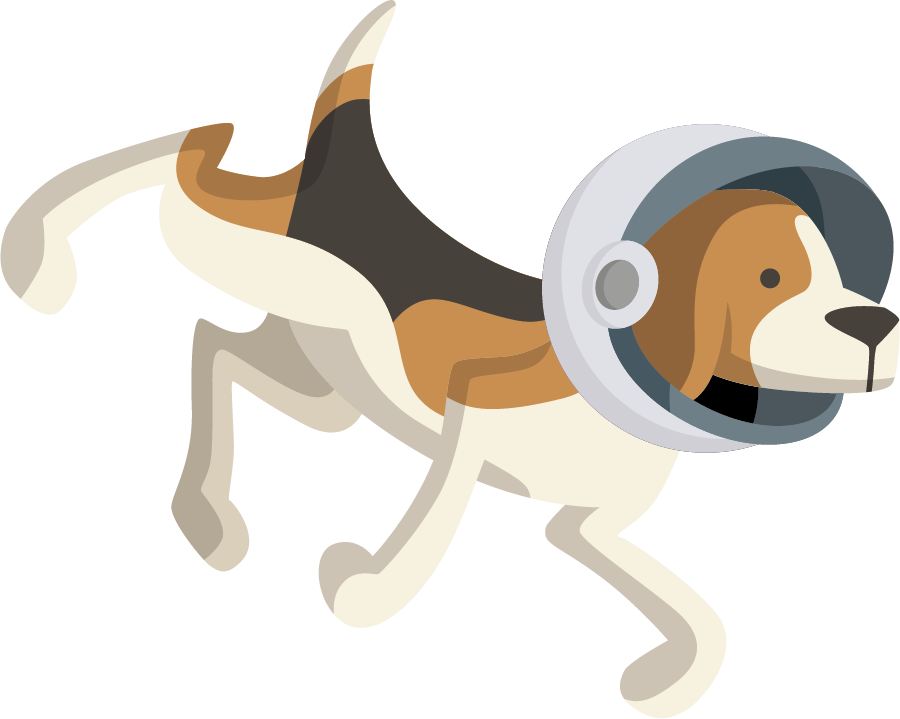 ---
Dreamforce 2019 highlights
Want to keep up with what's happening at Dreamforce 2019 as it happens? Follow us over on Twitter, where we'll be live-tweeting the event, or keep your eye on this section for a detailed exploration of new product announcements, strategic partnerships, and exciting Salesforce news from San Fran.
Trailhead GO
Salesforce's strategic partnership with Apple fueled speculation that the sales tech giant would make strides towards seamless mobile CRM access and mobile learning. Introducing Trailhead GO—Trailhead's first app exclusively for iOS and iPadOS.
Trailblazers now have access to in excess of 700 modules on demand, with the new app making it easier than ever to continue upskilling while on the move. Those who don't use Apple mobile or tablet products can continue to enjoy Trailhead on their mobile web browser, but it's already been promised that other operating systems will eventually also get a mobile Trailhead app.
Want to learn more? Check it out on the Apple app store.
---
Brand new Salesforce Mobile App
While a Salesforce mobile app already existed, the revamped version is visually stunning and boasts increased functionality courtesy of Salesforce Einstein. Users will have access to advanced analytics on their business data, as well as exciting features made possible through Apple technology, such as Siri shortcuts, Voice Assistant and Face ID.
Salesforce users now have a fully mobile CRM, where reps can update records, run reports, add tasks, and access vital customer information while on the go. Learn more here.
---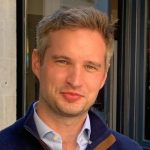 "Zenkraft sponsored its 8th successive Dreamforce last month and one of the highlights is seeing the incredible community that Salesforce has been able to foster over the years. It's amazing to see a crowd of 170,000+ people who believe so strongly in the power of the Salesforce platform that our apps are built on."
"I was excited to hear about developments with Lightning Order Management. Unfortunately, e-commerce order management technology has lagged behind for years. Legacy OMS platforms simply haven't kept up with rising consumer expectations, until LOM! Salesforce's new OMS allows customers to move away from order management systems that aren't evolving and aren't native to Salesforce. And the product plugs in perfectly with our new B2B commerce app!"
James Lumb, CEO at Zenkraft
---
Expanded strategic partnership with Microsoft: Marketing Cloud will run on Microsoft Azure
If we were to describe the relationship between Salesforce and Microsoft, we'd have to go with 'it's complicated'. But it was revealed at Dreamforce that the two vendors have expanded their strategic partnership to make a revolutionary move in the world of B2C marketing.
Microsoft Azure is now the public cloud provider for Salesforce Marketing Cloud, while Salesforce will also build new integrations that link Sales Cloud and Service Cloud with Microsoft Teams.
While Salesforce could have chosen a number of services to power Marketing Cloud, it's believed Microsoft Azure was preferred due to its existing ultilization of Microsoft SQL. There's also an argument Salesforce may have chosen Microsoft over rival AWS so its retail clients wouldn't feel conflicted given the strength of Amazon's e-commerce platform. Speaking of Amazon…
---
Expanded strategic partnership with AWS: Service Cloud Voice will seamlessly integrate Amazon Connect
Of course, AWS is Salesforce's primary public cloud provider already, but this expanded partnership will facilitate a simple-to-use cloud contact center service for Service Cloud customers, making it easier for businesses to deliver better customer service at a lower cost.
Service agents will have access to information from multiple systems when addressing customer queries, to ensure a complete view of their orders, activity, and support history.
What's more, Salesforce and AWS will team up to create educational content on Trailhead, so prospective users of the technology can learn how to harness it for free.
---
"Hey Einstein…" Einstein Voice for everyone
Einstein Voice is set to take over. Aided by Salesforce's acquisitions of integration specialist MuleSoft and business data giant Tableau, Einstein allows Salesforce customers to harness millions of data points. Here are just a few of the exciting products under the Einstein umbrella:
Einstein Voice Assistant for hands-free CRM operating
Einstein Skills for admins and developers to build custom, voice-powered apps in just a matter of clicks
Service Cloud Voice for integrating telephony with Service Cloud, unifying phone, digital channels, and CRM in real time
Einstein Call Coaching for using sentiment analysis to identify trends from conversational data (phone calls)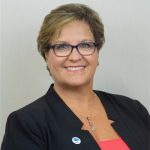 "I think [Einstein's] going to be great, the Voice especially. Sales guys like to talk—they don't like to have to enter data. So, being able to just talk and have it know intuitively that [information] needs to go in and create an opportunity, or update an opportunity, or create a task… that's just awesome. I think that's the future."
Leyna Hoffer, Senior Manager, Salesforce Operations at A-LIGN
---
Fireside chat with Apple CEO Tim Cook
Draw up a shortlist of the world's most iconic CEOs, and both Marc Benioff and Apple's Tim Cook would likely feature.
While technology was obviously the focal point of this very public chat, tackling environmental issues and sustainability were also highlighted as core values for both Salesforce and Apple. Tim Cook explained that Apple are keen to 'leave the world better than we found it'.
Both CEOs agreed that increased privacy was a top priority in the challenging information age, with Cook admitting Apple has tried to separate itself from tech rivals like Facebook and Google, who notoriously have offered out personal user data for commercial use, nefarious or otherwise.
Interestingly, Benioff admitted during the chat that he no longer uses a computer—an iPhone can do everything he needs.  "We learned innovation from you!" Benioff explained to Apple's Cook. "Everything I need is on my phone. The phone has really become an extension of my office wherever I am." Not a bad advert for the new Salesforce mobile app, available exclusively on iOS.
---
Customer 360 Truth
At Dreamforce 2018, Salesforce doubled down on its vision of Customer 360 by committing to connecting data from all feasible customer touchpoints in a business. This year, Customer 360 Truth was announced as a new set of data and identity services that enable companies to build a single customer view, or a 'single source of truth' across all relationships. In plain English, this makes it easier than ever for customers to:
Create personalized marketing journeys
Address customer service problems more efficiently
Predict sales opportunities
Access relevant product recommendations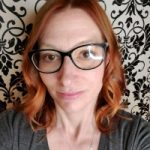 "You're going to have that one ID to connect to your customer between all of your integrated systems as well as across all your clouds."
Meighan Brodkey, Practice Manager, Architecture at Xede Consulting Group

---
Salesforce Evergreen
Another string to the Customer 360 bow, Salesforce Evergreen helps deliver functions such as event processing in languages like Java, Apex, and Node,js, HTTP apps and APIs, but in a serverless environment. It also gives you access to managed data stores such as Apache Kafa, Redis, and Postgres, to enhance the existing Salesforce DATA APIs made available through Salesforce CDP and MuleSoft integrations.
In the Developer Keynote, Caesars hotel was featured as a product champion, showcasing how a hotel chain can build an entirely digital self-serve check-in system. A developer preview of the technology will be available with the Spring '20 release in February.
---
Salesforce Data Mask
When analysing our data security we tend to focus on our production orgs, but not necessarily sandbox environments. The truth is that security is of paramount importance regardless of where the data is stored!
Salesforce Data Mask has been introduced to help anonymize and delete protected data from sandbox environments, allowing you to perform tests instead with high-fidelity substitute data. All the benefits of testing new builds with valid, actionable data, without using real customer information!
---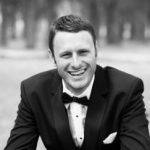 "My favorite part about Dreamforce is meeting the community, both Salesforce's and Zenkraft's! For the most part, we don't meet our customers face to face until they drop by at a Salesforce event. We prospect, demo, and close virtually. So Dreamforce is a fantastic opportunity to meet customers and partners we have a digital relationship with in-person and really solidify those relationships!"
"For me, the investment Salesforce has made in Commerce is very exciting; both B2B and B2C, and the Order Management tool. These are logical integrations for our shipping services, and having this functionality on the platform means we can better serve more customers."
Mike Getchis, US General Manager at Zenkraft
---
Car manufacturer Lamborghini utilizes Salesforce Blockchain
Lamborghini is one of the most luxurious car brands in the world, and has been at the forefront of innovation in the automobile industry since the company's formation in the early 60s.
Given the precision required when manufacturing these sports cars, vehicles often go through around 1,000 certification checks before leaving the production line, and this can be a really time-consuming process.
The brand is now leveraging Salesforce Blockchain to create a trust network between its distributed partners—enabling them to authenticate each heritage vehicle faster and more securely than ever before. This not only reduces production time and streamlines quality control, but also makes the vehicles more valuable in the long term by lowering the chances of counterfeiting.
"Innovation has been at the core of our company since its founding," said Paolo Gabrielli of Lamborghini. "Salesforce Blockchain will allow us to take our innovation a step further, accelerating the authenticity of our heritage vehicles faster than ever."
"Blockchain is changing the way companies approach trust and transparency," said Adam Caplan, SVP, Emerging Technology, Salesforce. "Lamborghini is a perfect example of this—we're excited to see how such an iconic brand is able to innovate and transform the vintage car market with a cutting-edge technology like Salesforce Blockchain."
---
President Barack Obama at Dreamforce 2019
While Dreamforce had several notable keynote speakers this year, unsurprisingly Barack Obama was one of the highlights. In a candid chat that analysed Mr President's work with the Obama Foundation, a leadership training program, he also explained how he imparts two core values to his daughters: be kind and be useful.
Another lesson discussed by Obama was one he learned in his time at the White House, in that sometimes you can gain more from speaking to junior staff seated against the walls than you can from senior figures. The value was that of perspective, as only by considering all viewpoints can you gain fair perspective on a situation—a lesson just as useful for working on technical projects in Salesforce as it is for general leadership.
---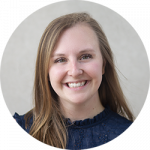 "Dreamforce is always an amazing week-long experience. From meeting customers and partners, to learning about the latest and greatest Salesforce improvements, we are always excited to be a part of such an amazing ecosystem! This year, with the changing data security and privacy landscape, FormAssembly took the opportunity to really emphasize our dedication to enabling secure and compliant data collection in a way that encourages our customers to be good stewards of the data entrusted to them."
Ashley McAlpin, Director of Marketing, FormAssembly
---
What date was Dreamforce 2019?
The dates for Dreamforce 2019 are November 19–22, 2019. This is slightly later in the year than normal, as the event usually takes place in September or October. Fortunately, California is just as beautiful going into winter, so this shouldn't make much difference!
Where was Dreamforce 2019?
It's a tradition that Dreamforce is held in California, an ideal location given the depth of tech professionals in the area. The official venue for Dreamforce 2019 will once again be The Moscone Center. Here are some detailed directions for getting to the Moscone Center.
How did registration for Dreamforce 2019 work?
Registration for Dreamforce 2019 is now open! You'll need a Salesforce account to register, and you'll also have the opportunity to apply any organizational or promotional discounts you may be entitled to.
---
"Dreamforce resets the conference bar each year by bringing the world's best and brightest CRM minds together for a week-long experience. The energy with so many customers, partners, and market leaders in one place along with the ability to learn about the latest from Salesforce, it's truly an amazing conference and we're proud to be a Salesforce partner! This year, with the increased focus on security and compliance across all industries, FairWarning helped shed light on the visibility and early detection to potential misuse of data across attendees' Salesforce orgs."
– Chris Whitmore, Regional Vice President
"I'm eager to see the future of the platform and ecosystem firsthand, but I'm most excited to get inspired by other awesome admins and progress further in my architect journey. Dreamforce has an overwhelming energy of encouragement and collaboration that's a pleasure to experience every year, and 2019 was no different."
– Tommy Strickland, Senior Salesforce Administrator
---
How much were tickets for Dreamforce 2019?
A full conference pass for Dreamforce 2019 costs $2,299, but it's worth looking into the type of discounts you can get for this event — you may be eligible for a partner or organization discount (if you're a non-profit, for example). There are also different options for members of the press or event sponsors to attend, so don't pay full price if you fall into this category!
Salesforce head honcho, Marc Benioff, has also been known to post discount codes on his Twitter account shortly after event registration opens. Keep an eye on his Twitter account over the coming months!
Were there any official Dreamforce 2019 hotels?
While Dreamforce is a little pricey for a tech event, the cost is nothing compared to what your hotels could amount to. Remember that this is San Francisco, California, and the cost of living may be a lot higher than you're accustomed to.
While there are plenty of AirBnBs close to the Dreamforce complex, Salesforce has released a list of hotels with which they've negotiated a special rate for Dreamforce attendees, and these tend to be in the local area so are good for accessibility. Here's the list of official hotels for Dreamforce 2019.
If a commute to and from the event isn't a big deal for you, there's no harm in staying outside of the city center, as the public transport links are great. Dreamforce-approved hotels also provide transport to and from the event, making it easier for you to roll out of bed and be on the way to Dreamforce without any hustle or bustle.
---
"Dreamforce is an amazing experience and we were proud to be sponsoring for the sixth time at DF 2019. Whether it's meeting with customers and partners, speaking on testing topics or joining a party or two, we're so excited to celebrate with the amazing Salesforce community. This year, with the growing emphasis on Continuous Delivery and Salesforce DX, we announced new innovations in our own testing tool to ensure customers can make their testing happen whenever and wherever they want."
Hetty Boardman-Weston, Head of Marketing, Provar Testing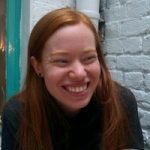 ---
How do I get to Dreamforce?
Salesforce has a habit of taking over San Fran in Salesforce week, and this year will be no different. If you aren't staying in the local area, San Francisco's BART (Bay Area Rapid Transit) system can take you directly to Powell St. Station, which is just a short walk away from the Moscone Center. You'll likely be greeted by Salesforce branding as soon as you leave the station!
As previously mentioned, there's also a free shuttle bus on offer at all of the Dreamforce-approved hotels (provided that you stay in the hotel, of course.)
---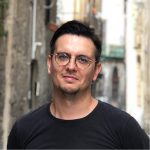 Wes Nolte
CTO at SalesTrip
"This year I was really looking forward to seeing integration of Tableau Analytics top of the Dreamforce agenda. Whereas Einstein is the cool, (relatively) new kid on the block, Tableau is a hugely successful analytics solution that owns roughly 18% of the BI market share. I'm particularly interested in how Salesforce will position these two tools to customers going forward.
"In the world of corporate travel, we're striving to provide businesses with greater intelligence on what return they can expect from travel spend, enabling them to make smarter decisions on whether travel is warranted and ultimately, deliver better traveller experiences. What Tableau brings to the analytic capabilities of the Salesforce platform will only help us to serve our customers better with our vision of turning travel and expense spend into a strategic tool for company executives."
---
What band played at Dreamforce 2019?
Who could forget Metallica's performance at Dreamforce 2018? That was, of course, after it was revealed the band uses Marketing Cloud to connect with its fanbase—pretty cool!
When Salesforce waited until late October to announce the headliner of Dreamfest 2019, expectations weren't high. Shame on anyone who doubted them, however, as Dreamforce attendees will be treated to a set from Rock and Roll Hall of Famers, Fleetwood Mac!
What was the agenda/schedule for Dreamforce 2019?
There sure is! Dreamforce is renowned for its volume of insightful sessions and workshops, and 2019 is no exception. There'll be over 3,500 sessions across the four-day event, and while we'll be breaking them down by technology and job role below, here's a full list of the sessions that are already confirmed.
Who were the speakers at Dreamforce 2019?
Dreamforce has a reputation for its guest speakers, but this year they decided to scale things down a bit. They ended up opting for a modest lineup including President Barack Obama, Apple CEO Tim Cook, World Cup and Olympic Champion Megan Rapinoe, and Emilia Clarke, aka Daenerys of the House Targaryen, the First of Her Name, The Unburnt, Queen of the Andals, the Rhoynar and the First Men, Queen of Meereen, Khaleesi of the Great Grass Sea, Protector of the Realm, Lady Regent of the Seven Kingdoms, Breaker of Chains and Mother of Dragons.
Any word yet on Dreamforce 2020?
Believe it or not, the dates are already confirmed! Dreamforce lands in San Francisco on week commencing November 9 2020, and is expected to take over the Moscone Center in similar fashion to previous years. That's all the info we have so far, but keep your eyes peeled on social media for registration opening early next year!
---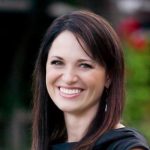 "Dreamforce is a fantastic occasion—I'm always excited to meet, collaborate with, and learn from other customers and partners in the Salesforce ecosystem. DF 2019 didn't disappoint!"
Amy Osmond Cook Ph.D, CMO of Simplus
---
Learn more about what Salesforce experts had to say about Dreamforce 2019 by watching this video from Invisible: