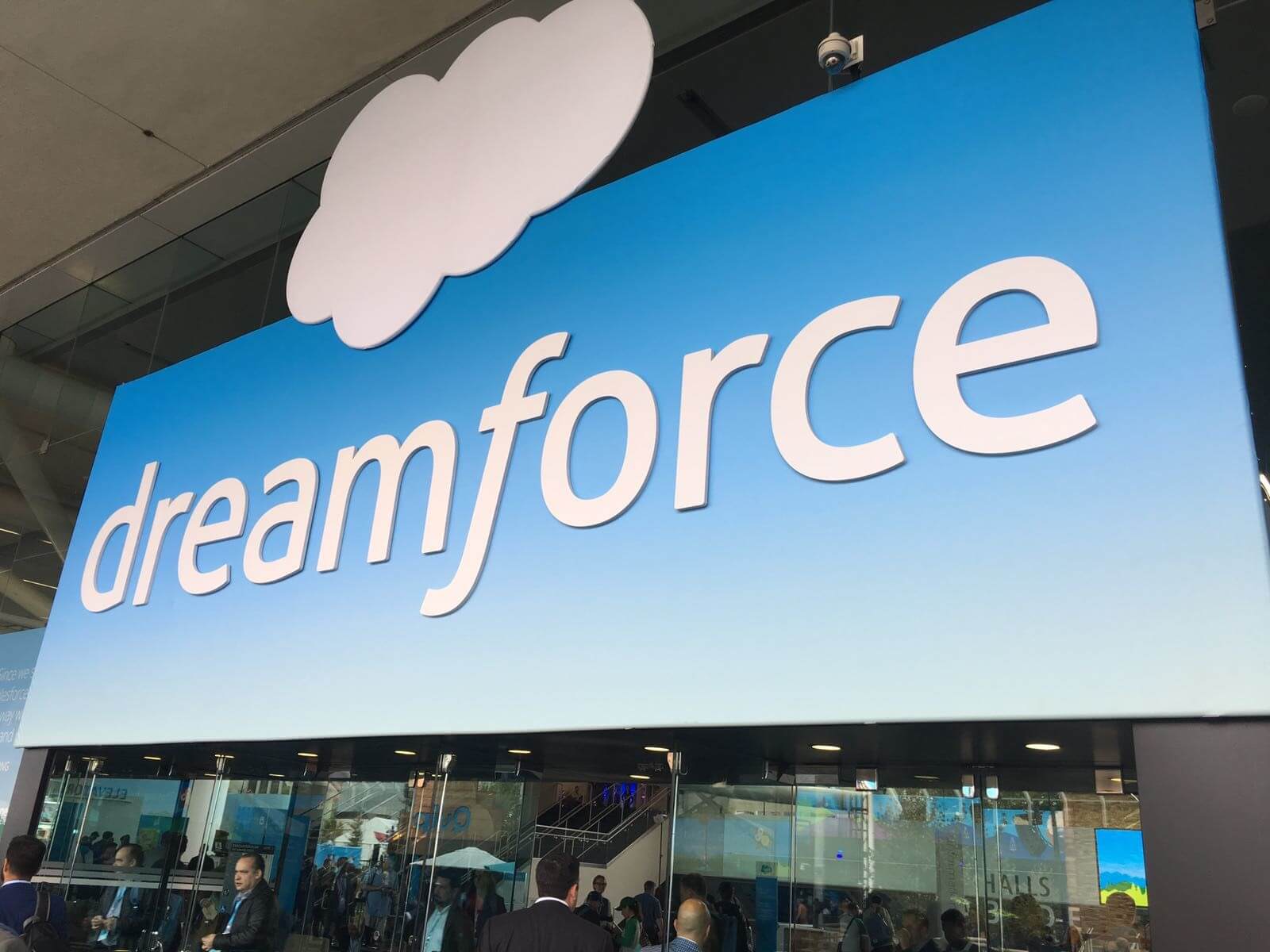 Dreamforce is the largest Salesforce event in the world, and is often used as a platform to launch new products, make important announcements, or share insight into how Salesforce can be utilised a vast range of weird and wonderful industries.
Being held in California, however, not everyone can make it to the three-day event — even those who do can often miss out on important information given how jam-packed the convention is. For your convenience, we have compiled all of the highlights from Dreamforce. Read on to find out just what went down in San Francisco this October…
Dreampitch
Dreampitch, Salesforce's first-ever startup pitch competition, debuted on Day 1 of Dreamforce 2016. Three startups built on Salesforce's App Cloud competed for $150K from Salesforce Ventures and a spot in the Salesforce incubator. They also had the chance to show off their startup on the Dreamforce stage. Judged by Mark Cuban, Chris Sacca, will.i.am and Shahrzad Rafati the winner was Claire, a chatbot for testing consumer products.
https://twitter.com/Dreamforce/status/783411532717850624
Trailhead
Salesforce Trailhead is one of the more accessible training programs in all of technology, and has a following like no other. Dreamforce certainly hasn't disappointed with its dedication to Trailhead, both on the agenda and with the places to stop and learn more, or pick up the latest guidance on this guided Salesforce learning path!
Tyler Prince's partner keynote
Tyler Prince, EVP, WW Alliances & GTM Innovation, explained how we continue blazing trails with partner success, market opportunities, and other initiatives that empower both Salesforce and partners. Tyler stated that in the next five years the market needs 10x more Salesforce Consultants to meet demand. This can only mean Salesforce is going to get stronger, the opportunities will flow, and programmes like Trailhead as stated above will help nurture this growth.

Marc Benioff keynote
Marc Benioff spoke about the importance of the customer, stating: "we come to Dreamforce to get much closer to our customers." Speaking about how we are in 'The Age of the Customer' Highlighting how Home Depot is building an incredible community where everyone is helping each other and working together to make everything better.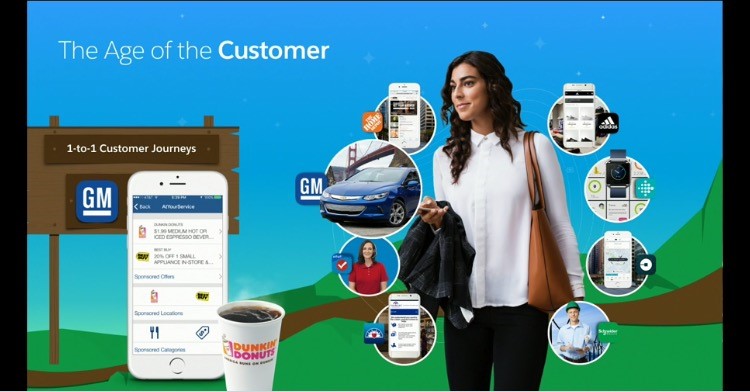 Marc Benioff also spoke about Salesforce's core values: trust, growth, motivation and equality.
Parker Harris and Einstein
Parker Harris joined Benioff on stage to discuss Einstein. Stating: "It is not a separate AI platform, we built Einstein into Salesforce platform. To work with your data!"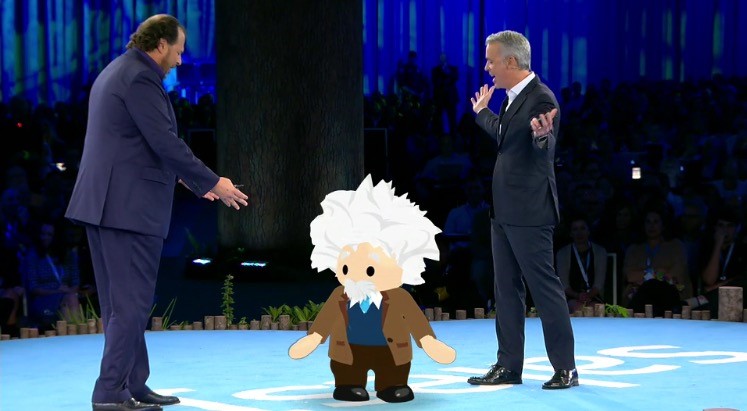 Parker said that Artificial Intelligence is all around us and helping us every day. "We want to take all the complex things in the world and make it simple. You just need intelligence." Adding that Salesforce is the worlds smartest CRM due to its customer data, AI and platform.
Salesforce Salary Survey 2016: find out how much you are worth!
The Mason Frank team presented a session at Dreamforce on the results of our Salesforce Salary Survey, which launched exclusively at Dreamforce this week!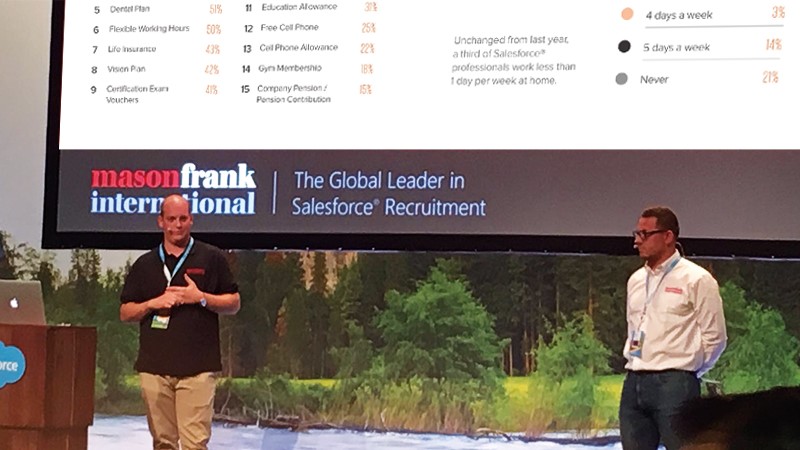 In the session, we presented exclusive insights into global Salesforce Recruitment trends. As well as Salesforce salaries and benefits compared with others in similar roles.
Some highlights from the Salesforce Salary Survey 2016:
One in three Salesforce professionals are looking for a new job.
35% of Salesforce professionals revealed that they don't expect to be with their current employer in a year's time – up 5% on 2015.
When asked why they wanted to move jobs, 62% cited their salary as the leading factor, while 60% said that it was the best way to secure a promotion.
Furthermore, 55% of Salesforce professionals said they needed a new challenge; 38% lacked leadership and vision in their current role; 33% cited the work environment; and 32% wanted to switch jobs to work with Salesforce's latest software and features.
This year the number of respondents holding a Salesforce certification dropped to 73%, down 8% on last year. Of those certified:

62% had Administrator certification, while 17% were Advanced Administrator certified.
35% of respondents were either certified Sales Cloud or Service Cloud Consultants.
38% were Force.com Developer certified, while 5% were Advanced Developers.
27% of respondents were not certified.
The report was compiled from a total of 16,987 data points. Be sure to download a digital copy of the Mason Frank Salesforce Salary Survey.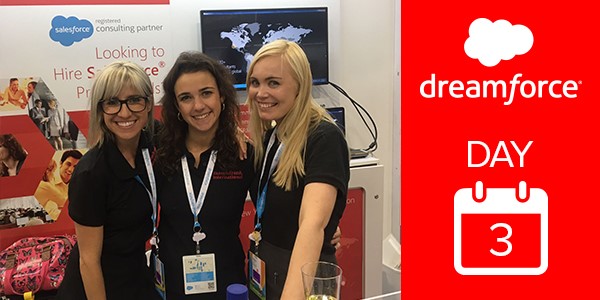 It's been an action-packed week here in San Francisco at Dreamforce. Here are some of our highlights from day three, and if you haven't seen our other posts yet – catch up on day one and day two as well.
The buzz from Marc Benioff
On reports Salesforce is interested in buying Twitter: "We look at everything. You name it, we look at it. It's in our interest to look at everything. We have to go deep on everything to understand what is possible for our shareholders and what isn't. But in the scheme of things, if you look back at my track record as a CEO I think you'll find I look at a lot of things, [but] I actually pass on most things."
On putting philanthropy at the heart of Salesforce culture: "Only a life lived for others is a life worthwhile."
On inequality: "You want to fight inequality? It starts with education."
On Salesforce recruitment: "The secret to successful hiring is this: look for the people who want to change the world."
On Oracle's co-founder Larry Ellison: "He's a very sensitive person. We're going to hit $8.3 billion [in revenue] this year. I mean the numbers are not that bad. And Larry Ellison said on his call that 'We're the only one selling more than $2 billion this year in cloud,' and I'm like, 'Did you look at our financials? or 'Do you just pretend we don't exist?' I'm not sure."
On the 14th annual Dreamforce: "These are opportunities to become closer, more connected to our customer than ever before. That's the power of our community. Today, as a CEO, you have to truly listen to your customers and build trust at every single touchpoint."
Accelerate your Salesforce career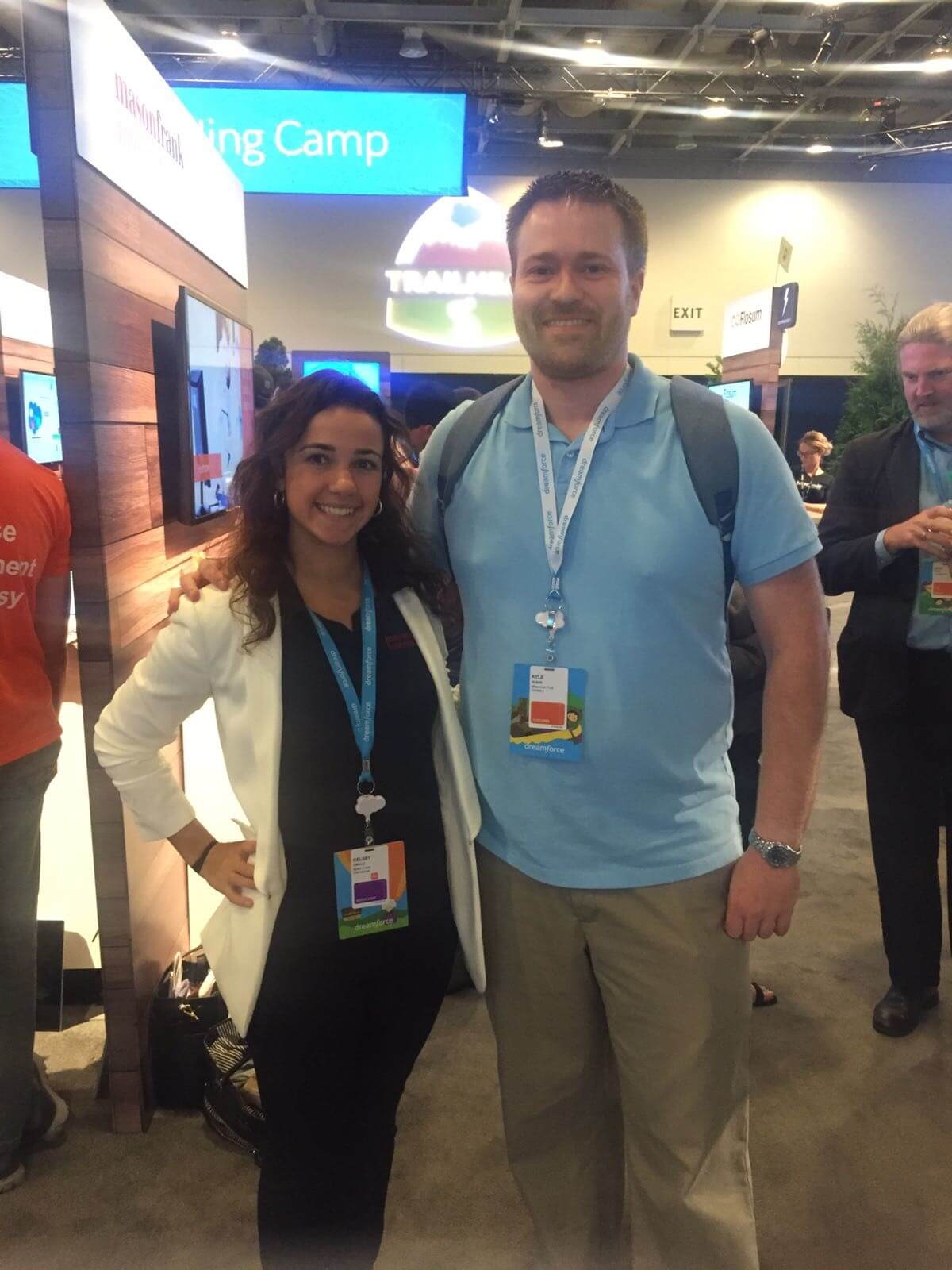 Our consultants presented on Day 3 to an audience at Dreamforce. The focus of the presentation was career advice, including: interview tips, resume tips, types of Salesforce roles and what makes a marketable candidate. Here are some tips taken from the presentation:
On what makes you a marketable candidate: Travel! If you are able to travel you will give yourself up to 74% more opportunities.
On what makes you a marketable candidate: Experience on multiple products: sales, service and marketing cloud and having the ability to be techno-functional or understanding of technical or functional requirements.
Summary of Salesforce roles: 63% of Salesforce roles are on the delivery side, while 25% are support and 12% management.
Resume rules: Note any and all SFDC Certifications and other training certificates.
Resume rules: Retention: Clients want to see you in a role for 2+ years. If you had to leave due to circumstances out of your control, i.e. acquisition, or company let go of department, note that.
Stay informed on the latest Salesforce news by subscribing to the Mason Frank blog. We cover everything from Salesforce events, to product launches, to technical solutions from some of the community's most-notable figures.